14th October 2014
Onshore wind is cheaper than coal, gas and nuclear
Generating electricity from onshore wind is cheaper than gas, coal and nuclear when externalities are stacked with the levelised cost of energy and subsidies, according to a new study ordered and endorsed by the European Commission.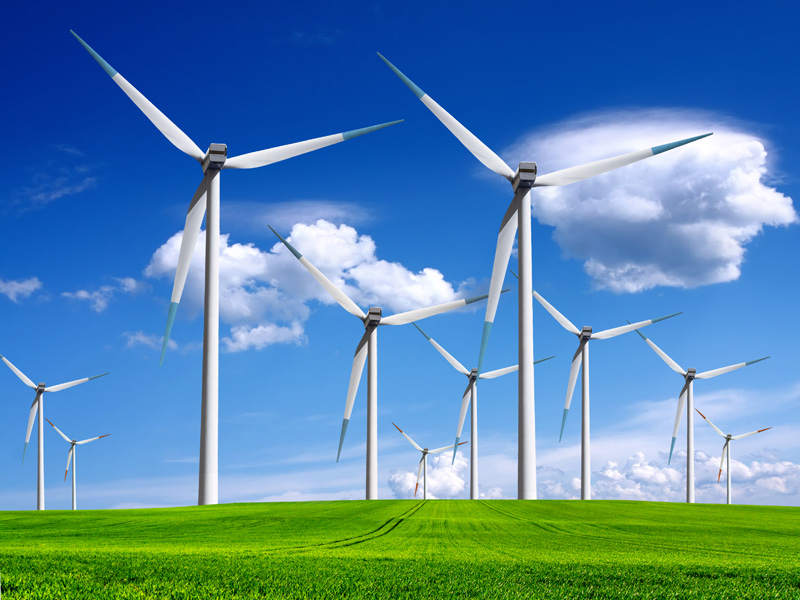 A new report by the energy consultancy firm Ecofys has been analysed by the European Wind Energy Association (EWEA). Data in the report shows that onshore wind now has an approximate cost of €105 per megawatt hour (MWh) which is cheaper than gas (up to €164), nuclear (€133) and coal (between €162-233). Offshore wind comes in at €186 and solar PV has a cost of around €217 per MWh.
The total cost of energy production – which factors in externalities such as air quality, climate change and human toxicity among others – shows that coal is more expensive than the highest retail electricity price in the EU. The report puts the figure of external costs of the EU's energy mix in 2012 at between €150 and €310 billion (US$190 and US$394 billion).
Justin Wilkes, deputy chief executive officer of the European Wind Energy Association, said: "This report highlights the true cost of Europe's dependence on fossil fuels. Renewables are regularly denigrated for being too expensive and a drain on the taxpayer. Not only does the Commission's report show the alarming cost of coal but it also presents onshore wind as both cheaper and more environmentally-friendly."
Onshore and offshore wind technologies also have room for significant cost reduction. Coal on the other hand is a fully mature technology and is unlikely to reduce costs any further.
He added: "We are heavily subsidising the dirtiest form of electricity generation while proponents use coal's supposed affordability as a justification for its continued use. The irony is that coal is the most expensive form of energy in the European Union. This report shows that we should use the 2030 climate and energy package as a foundation for increasing the use of wind energy in Europe to improve our competitiveness, security and environment."
Comments »