4th October 2014
The first baby born from a womb transplant
Doctors in Sweden have announced the first baby born to a mother with a womb transplant. This pioneering operation offers hope to thousands of couples who are unable to conceive children.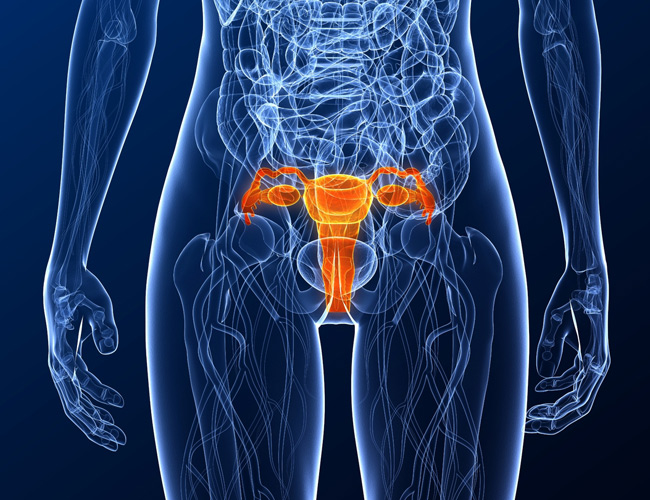 In 2013, researchers at the University of Gothenburg completed a series of nine womb transplants on women in Sweden. Among the patients was an unnamed 36-year-old with Mayer-Rokitansky-Küster-Hauser syndrome (MRKH), a rare condition that prevents the uterus from developing. Her ovaries were intact, however, so she could ovulate. This female became the recipient of a uterus donation from her 61-year-old family friend, the latter having gone through the menopause around seven years earlier.
Drugs were needed to suppress the immune system, which otherwise would have resulted in the organ being rejected. Alongside this, IVF was used to produce 11 embryos, frozen and stored for later use. In January 2014, a year after the transplant, doctors successfully implanted one of these embryos into the patient, transferring it to her new womb. There were concerns over how well a transplanted uterus would cope with the strains of pregnancy, during which it swells greatly in size. The procedure had been attempted by scientists in the past – but in each case, it led to either a miscarriage or organ failure caused by disease.
On this occasion, however, the operation was successful. There were problems in the 31st week of pregnancy – as the mother developed a condition known as pre-eclampsia (characterised by high blood pressure) – but a caesarean section delivered a healthy baby boy weighing 3.9 pounds (1.8 kg); normal for that stage of pregnancy. British medical journal The Lancet has released a photo below and is due to publish a report on the case shortly.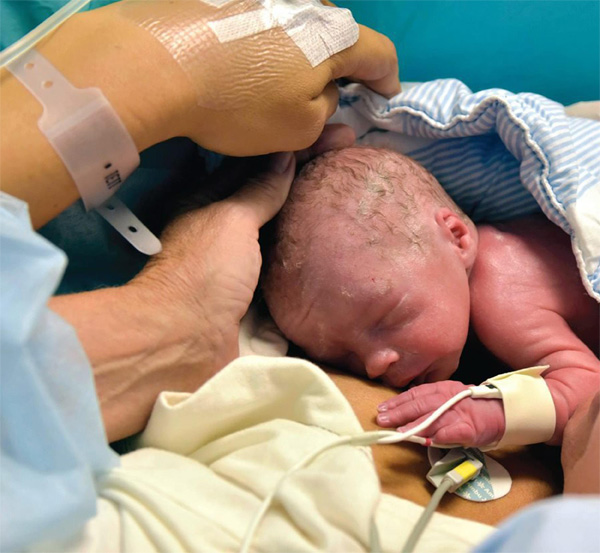 Credit: The Lancet
This milestone in reproductive medicine – the culmination of more than 10 years' research and surgical training – offers hope to thousands of couples who are unable to conceive children. The doctor who led the work, Prof. Mats Brännström, has issued a note of caution, however. In an interview he stated it will be "many, many years" before this operation becomes routine. This is partly because of the extremely high cost, but also because it remains a new and somewhat experimental procedure, only performed by certain specialist surgeons in select centres and requiring various further studies.
Dr Allan Pacey, of the British Fertility Society says: "I think it is brilliant and revolutionary, and opens the door to many infertile women. The scale of it feels a bit like IVF. It feels like a step change. The question is can it be done repeatedly, reliably and safely."
"He's no different from any other child – but he will have a good story to tell," the father says. "One day, he can look at the newspaper articles about how he was born and know that he was the first in the world to be born this way."
Comments »