6th October 2014
Autonomous swarm boats to defend U.S. Navy
The Office of Naval Research (ONR) has announced a technological breakthrough that allows unmanned surface vehicles (USV) to not only protect Navy ships, but also, for the first time, autonomously "swarm" offensively on hostile vessels.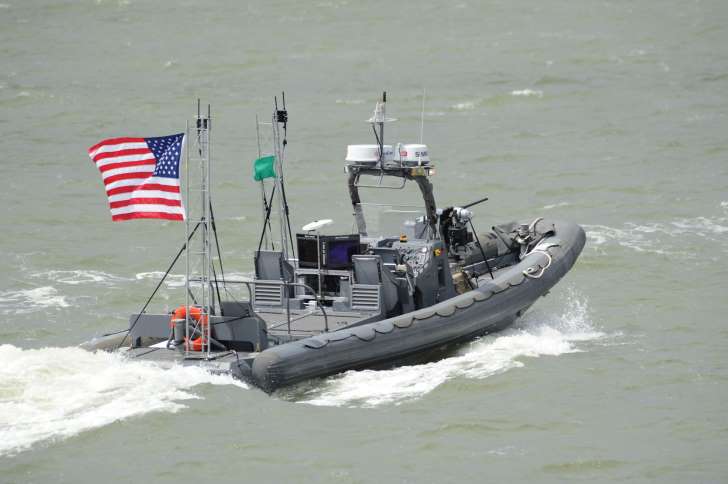 First-of-its-kind technology – demonstrated on the James River in Virginia – allows unmanned, self-guided vessels to overwhelm an adversary. This is achieved using a combination of sensors and software called CARACaS (Control Architecture for Robotic Agent Command and Sensing). The hardware is small and light enough to be portable and can be installed on almost any boat. It is also inexpensive, at just $2000 for each kit.
These automated patrols could leave warships they're protecting and swarm around potential threats on the water. This technology could be utilised by the U.S. Navy within a year, defence officials say, adding it could help stop attacks like the deadly 2000 bombing of the USS Cole.
"Our Sailors and Marines can't fight tomorrow's battles using yesterday's technology," said Chief of Naval Research, Matthew Klunder. "This kind of breakthrough is the result of the Navy's long-term support for innovative research in science and technology."
Without a human physically needing to be at the controls, the boats can operate in sync with other unmanned vessels – choosing their own routes; swarming to interdict enemy vessels; and escorting/protecting naval assets.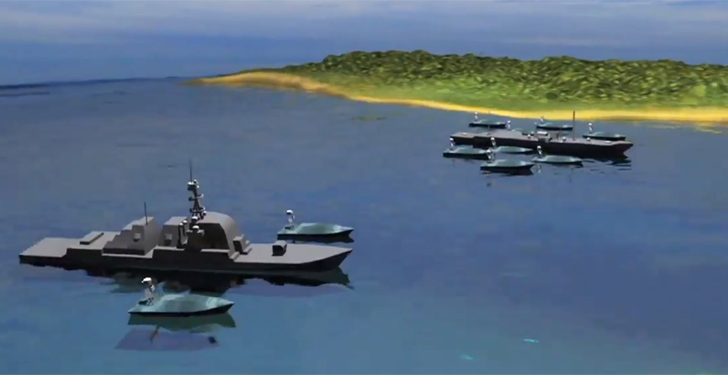 "This networking unmanned platforms demonstration was a cost-effective way to integrate many small, cheap, and autonomous capabilities that can significantly improve our warfighting advantage," said Admiral Jonathan Greenert, Chief of Naval Operations.
"This multiplies combat power by allowing CARACaS-enabled boats to do some of the dangerous work," said Dr. Robert Brizzolara, program manager at the ONR. "It will remove our Sailors and Marines from many dangerous situations; for instance when they need to approach hostile or suspicious vessels. If an adversary were to fire on the USVs, no humans would be at risk."
In the tests, as many as 13 Navy boats were operating together. First they escorted a high-value Navy ship, and then, when a simulated enemy vessel was detected, the boats sped into action, swarming around the threat. This demonstration comes near the anniversary of the USS Cole bombing off the coast of Yemen. In that October 2000 terrorist attack, a small boat laden with explosives was able to get near a guided-missile destroyer and detonate, killing 17 Sailors and injuring 39 others.
Autonomous unmanned surface vehicles could play a vital role in protecting people, ports and commerce. In the future, the capability could be scaled up to include even greater numbers of USVs – and even to other platforms such as drones, helicopters and jet fighters.
"This is something that you might find not only just on our naval vessels. We could certainly see this utilised to protect merchant vessels, to protect ports and harbours; used also to protect offshore oil rigs," Klunder said.
Comments »