17th February 2015
Mars One selects final 100 astronaut candidates
Mars One, an ambitious project to colonise Mars, has announced its latest stage of development.
Mars One – the Dutch non-profit organisation aiming to land humans on Mars – has announced its final 100 candidates. The 50 men and 50 women were chosen from 202,586 applicants in countries around the world: 39 from the Americas, 31 from Europe, 16 from Asia, 7 from Africa and 7 from Oceania.
"The large cut in candidates is an important step towards finding out who has the right stuff to go to Mars," says Bas Lansdorp, Co-founder & CEO of Mars One. "These aspiring Martians provide the world with a glimpse into who the modern day explorers will be."
These people were selected from a pool of 660 candidates, after having personal online interviews with Norbert Kraft, Chief Medical Officer. During the interview process, each candidate was given the chance to demonstrate their understanding of the risks involved, show their team spirit and their motivation to be part of this life-changing expedition.
"We were impressed with how many strong candidates participated in the interview round, which made it a very difficult selection," said Dr. Kraft.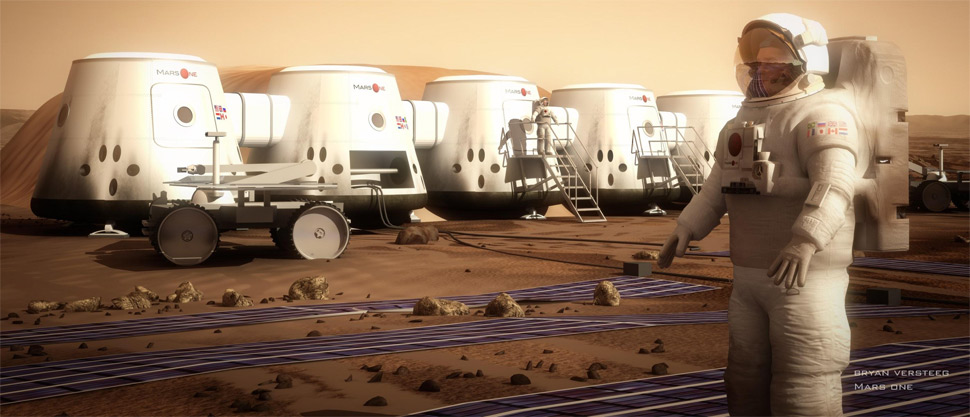 The next rounds will focus on composing teams that can endure all the hardships of a permanent settlement on Mars. The candidates will receive their first shot at training in a mock-up of the Mars Outpost on Earth and will demonstrate their suitability to perform well in a team.
"Being one of the best individual candidates does not automatically make you the greatest team player, so I look forward to seeing how the candidates progress and work together in the upcoming challenges." said Dr. Kraft.
These 100 candidates will eventually be whittled down to 24 – making up six crews of four. If all goes according to plan, robotic missions will first deliver habitat modules and cargo to the surface. Manned missions will then be conducted every two years from 2024, establishing a permanent presence on the Red Planet. Every step of the crew's journey will be documented for a reality TV program.
The mission has attracted criticism however, given the extreme risks involved, while many doubt it is even financially possible. A technical feasibility study by MIT found that, should the first explorers succeed in landing, using current technology they would likely survive just 68 days.
Comments »