12th December 2015
Ford will invest $4.5 billion in electric vehicles by 2020
US car giant Ford has announced it will invest an additional $4.5 billion in electric vehicle technology by 2020, as well as changing how the company develops vehicle experiences for customers.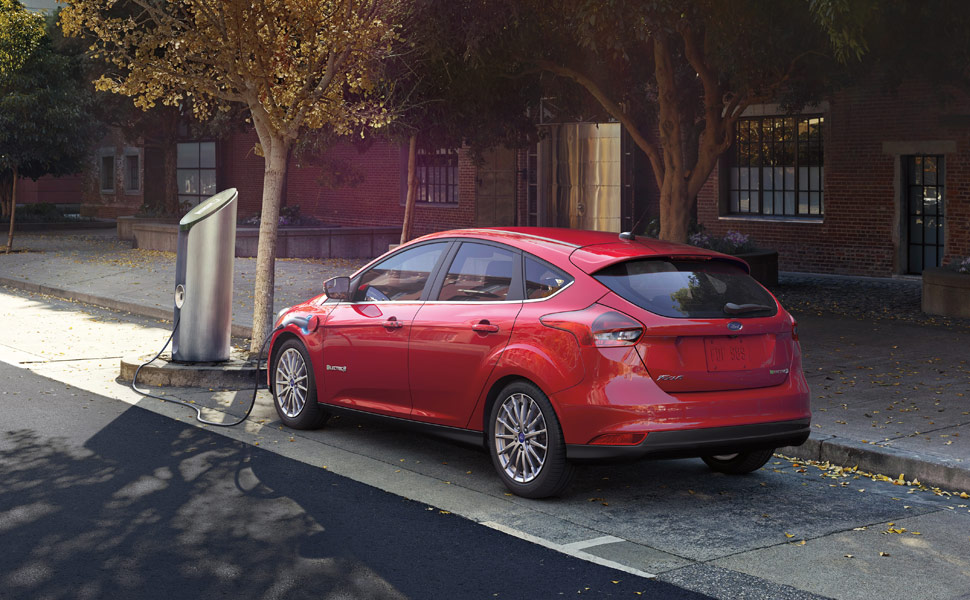 Ford Focus Electric, 2016 model.
Ford is adding 13 new electrified vehicles to its portfolio by 2020 – by which time, more than 40 per cent of the company's global nameplates will come in electrified versions. This represents Ford's largest-ever electrified vehicle investment in a five-year period.
On the way next year is a new Focus Electric, which features all-new DC fast-charge capability, delivering an 80 per cent charge in just 30 minutes and a projected 160-kilometre (100‑mile) range – an estimated two hours faster than today's model.
The zero emissions Focus Electric is manufactured in an eco-conscious facility. Its production home, the Michigan Assembly Plant, has one of the largest solar energy generator systems in the state. The new version of the Focus Electric, which starts production in late 2016, will provide features including:
SmartGauge with EcoGuide LCD Instrument Cluster, which offers a multitude of customisable displays that can help the driver see real-time electric vehicle power usage to help maximise efficiency. At the end of each trip, a screen provides the distance driven, miles gained through regenerative braking, energy consumed and comparative gasoline information achieved by driving electric.


Brake Coach (pictured below), another smart feature that coaches the driver on how to use smooth braking, to maximise the energy captured through the Regenerative Braking System. The more energy a driver captures through braking, the more energy is returned to the battery.


"MyFord" mobile app, allowing owners to control and maintain contact with the car remotely, get instant vehicle status information, monitor the car's state of charge and current range, get alerts when the vehicle has finished charging, precondition the car (to be heated or cooled to a desired temperature, by a selected time), locate the vehicle with GPS, remotely start the vehicle, and remotely lock and unlock the car doors.


SYNC 3, an enhanced voice recognition communications and entertainment system.


Fun-to-drive character, with agile steering and handling engineered into the vehicle to give drivers a more connected feel to the road.


Eco-conscious materials, such as soy, bio-foam seat cushions and recycled fabrics.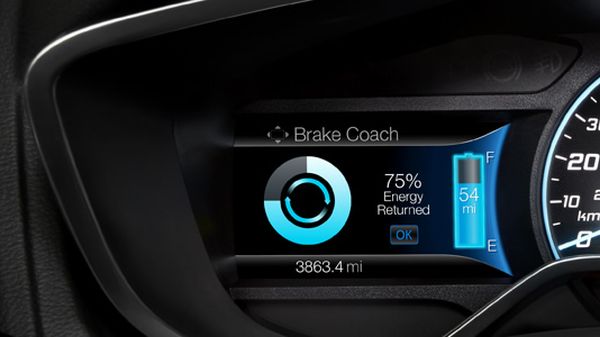 Ford's shift towards electrified vehicle technology is in response to the increasing global demand for cleaner, more efficient vehicles. Electric car ownership is expected to surpass one million this year, with continued rapid growth predicted in the years ahead. Ford is also expanding its research and development programme in Europe and Asia, creating a "hub and spoke" system allowing its global team to further accelerate battery technology and take advantage of market specific opportunities. Ford is also reimagining how to set itself apart in the marketplace by focusing on the customer experience and not just the vehicle itself. The company is changing its product development process to support that shift.
"The challenge going forward isn't who provides the most technology in a vehicle, but who best organises that technology in a way that most excites and delights people," said Raj Nair, executive vice president, Product Development and chief technical officer. "By observing consumers, we can better understand which features and strengths users truly use and value and create even better experiences for them going forward."
In addition to traditional market research, Ford is investing in social science-based research globally, observing how consumers interact with vehicles and gaining new insights into the cognitive, social, cultural, technological and economic nuances that affect product design.
"This new way of working brings together marketing, research, engineering and design in a new way to create meaningful user experiences, rather than individually developing technologies and features that need to be integrated into a final product," Nair said. "We are using new insights from anthropologists, sociologists, economists, journalists and designers, along with traditional business techniques, to reimagine our product development process, create new experiences and make life better for millions of people."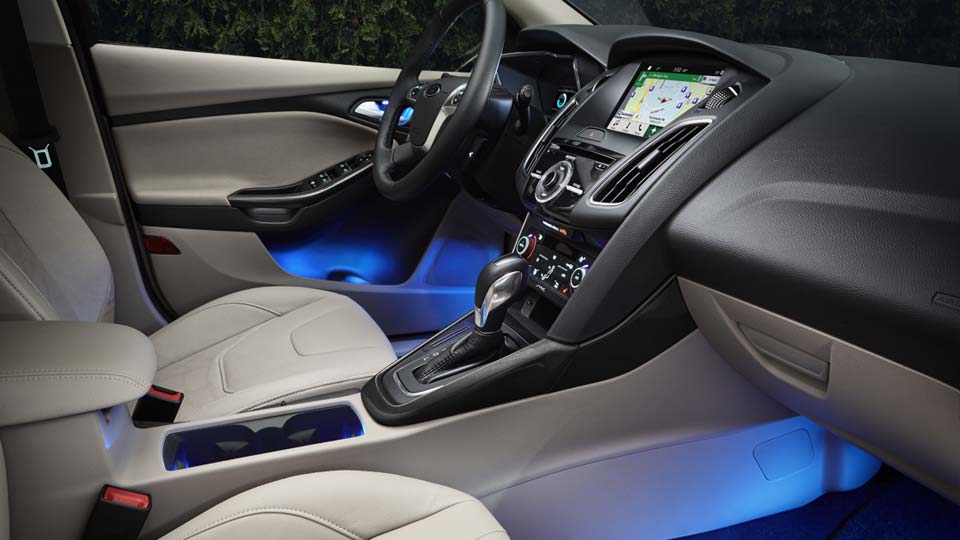 The global expansion of Ford's electric vehicle research and development programme allows the company's Electrified Powertrain Engineering teams to share common technologies and test batteries virtually, in real time, to develop new technology faster while reducing the need for costly prototypes.
Ford is expanding in Europe and China to accelerate battery technology development for new markets. By using an innovative hardware and software systems called HIL, or "Hardware in a Loop", the global team can test battery technology and control system hardware in a virtual environment to simulate how batteries and control modules would behave in different – often punishing – environments in any part of the world.
"Batteries are the life force of any electric vehicle – and we have been committed to growing our leadership in battery research and development for more than 15 years," said Kevin Layden, director of Ford Electrification Programs.
Comments »