14th July 2016
Global airline fleet to double by 2035
Boeing has predicted a demand for 39,620 new airplanes over the next 20 years, an increase of 4.1 percent over their previous forecast.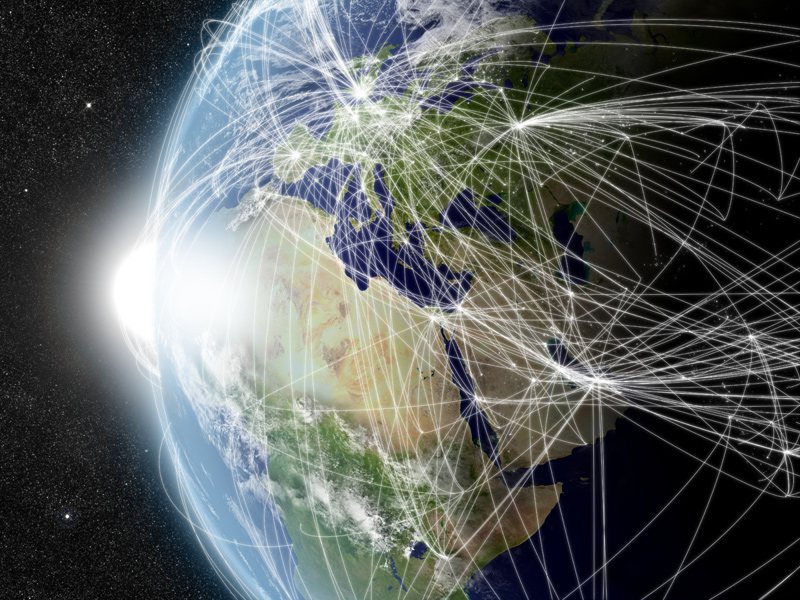 In its latest market outlook, aircraft manufacturer Boeing has predicted that the number of commercial planes in service globally will increase by 39,620 during the next 20 years. When accounting for the number of retired planes, this means an increase from 22,510 today to 45,240 by 2035, more than doubling the worldwide fleet. The total value of those new airplanes is estimated at $5.9 trillion.
"Despite recent events that have impacted the financial markets, the aviation sector will continue to see long-term growth with the commercial fleet doubling in size," said Randy Tinseth, vice president of Marketing, Boeing Commercial Airplanes. "We expect to see passenger traffic grow 4.8 percent a year over the next two decades."
The single-aisle market will be especially strong, with low-cost carriers and the emerging markets driving growth. 28,140 new airplanes will be needed in this segment.
"There's no question the heart of the single-aisle market is around the new Boeing MAX 8 and the current 737-800," Tinseth added. "Airplanes that size already account for 76 percent of the global single-aisle backlog, and our products have the clear advantage in that space."
On the widebody side, about 9,100 airplanes are in the forecast, with a large wave of potential replacement demand in the 2021-2028 time frame. Boeing has forecast a continued shift from very large airplanes to small and medium widebodies such as the 787, 777 and 777X. The Asia market, including China, will continue to lead the way in total airplane deliveries.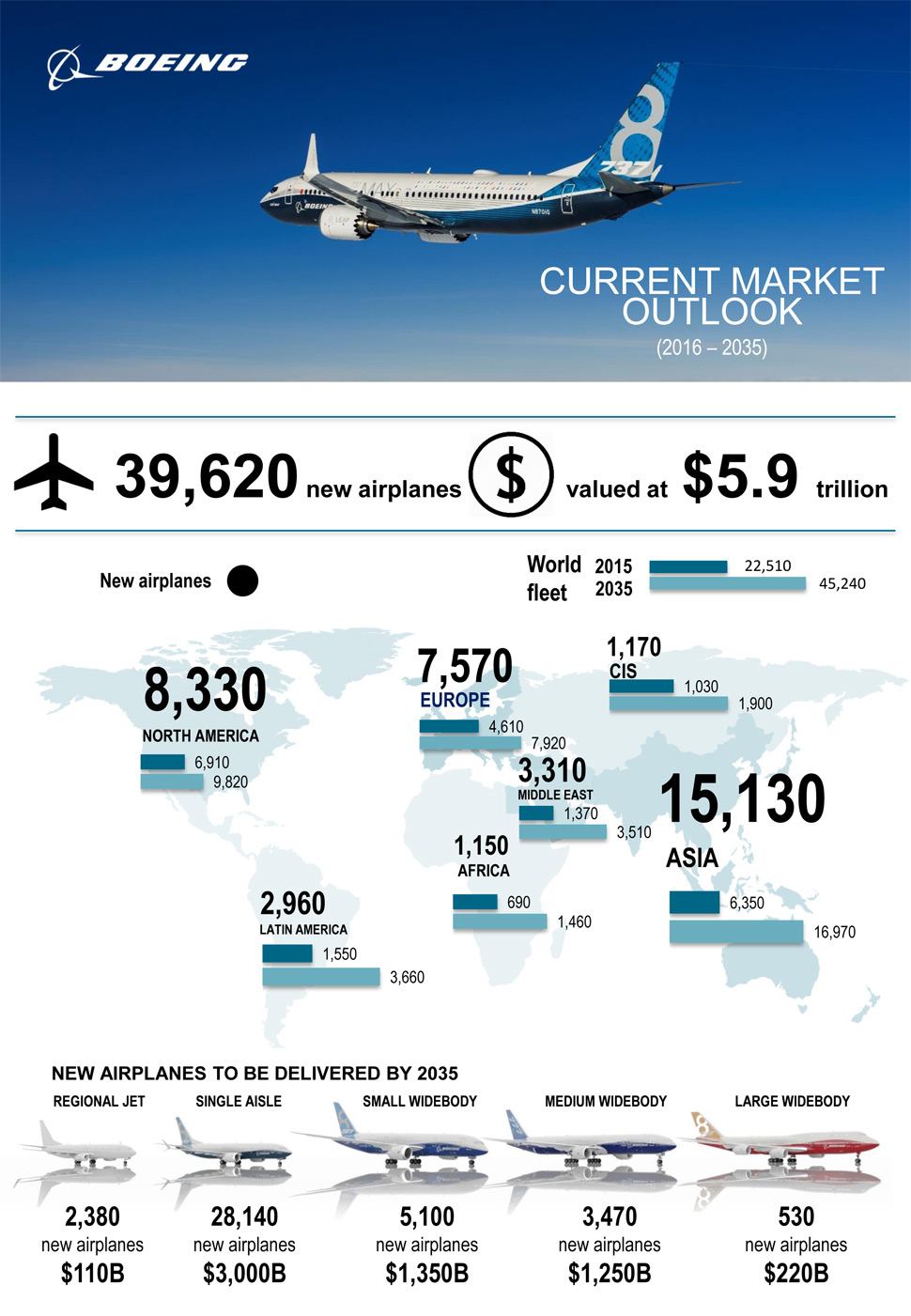 ---
• Follow us on Twitter
• Follow us on Facebook
• Subscribe to us on YouTube
Comments »