13th October 2016
Playing golf can add five years to your life expectancy
Playing golf is likely to increase life expectancy, help prevent chronic diseases and improve mental health, a new study suggests.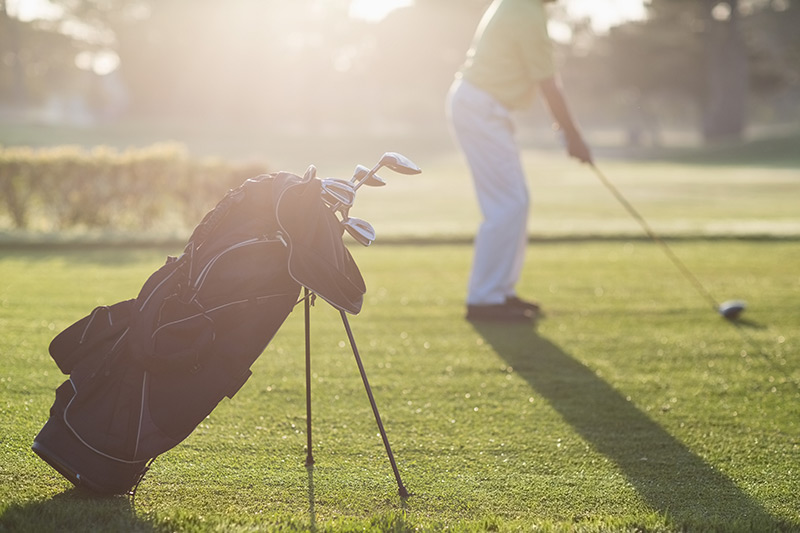 Researchers from the University of Edinburgh reviewed 5,000 studies into golf to build a comprehensive picture of the sport's health benefits, as well as its potential drawbacks. They found it can significantly improve both physical and mental health for people of all ages, genders and backgrounds. Furthermore, it was shown that these improvements are of particular help to seniors, as the benefits of playing golf increase with age. Balance and muscle endurance, for example, can be enhanced in older people.
Golfers playing a regular round of 18 holes can walk four to eight miles, typically burning a minimum of 500 calories – easily enough to reach and exceed the minimum government recommendations for exercise. Even those using an electric cart were found to average four miles of walking. In addition to the obvious physical benefits, golf can significantly improve mental health and well-being – increasing exposure to sunshine and fresh air, while reducing the risk of anxiety, depression and dementia.
In one of the studies they analysed, the researchers noted a 40% reduction in mortality rates among 300,000 members of the Swedish Golf Federation, corresponding to an increase in life expectancy of about five years.
"The moderate physical activity that golf provides increases life expectancy, has mental health benefits, and can help prevent and treat more than 40 major chronic diseases, such as heart attacks, stroke, diabetes, breast and colon cancer," says Dr Andrew Murray, lead author and researcher for the Golf & Health Project at the University of Edinburgh. "Evidence suggests golfers live longer than non-golfers, enjoying improvements in cholesterol levels, body composition, wellness, self-esteem and self-worth. Given that the sport can be played by the very young to the very old, this demonstrates a wide variety of health benefits for people of all ages."
However, there were also a number of risks found to be associated with playing golf – such as lightning strikes, and accidents involving carts. Golf was found to be the sport with the highest incidence of lightning strikes in the US, while more than 15,000 golf cart-related injuries were reported a year.
Their study is published online this month in the British Journal of Sports Medicine.
---
Comments »