17th December 2016
America's first offshore wind farm is operational
America's first commercial offshore wind farm has become operational at Block Island, in the Atlantic Ocean.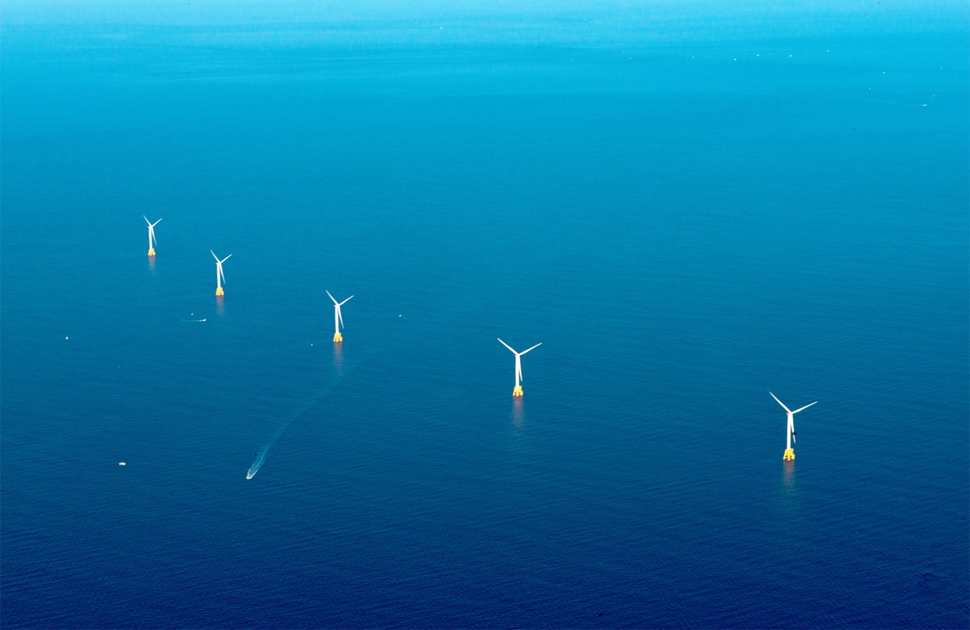 Credit: Deepwater Wind
Energy firm, Deepwater Wind, this week announced that their Block Island Wind Farm project has completed its commissioning and testing phases and begun commercial operations, delivering electricity into the New England region's grid on a regular basis. Power produced from Block Island Wind Farm is now linked to the New England grid by National Grid's new sea2shore submarine transmission cable system.
"Rhode Island is proud to be home to the nation's first offshore wind farm – and I'm proud to be the only governor in America who can say we have steel in the water and blades spinning over the ocean," said Rhode Island Governor, Gina M. Raimondo. "As the Ocean State, we're motivated by our shared belief that we need to produce and consume cleaner, more sustainable energy and leave our kids a healthier planet – but also by this tremendous economic opportunity. With this project, we've put hundreds of our local workers to work at sea, and at our world-class ports, and are growing this innovative industry. I applaud Deepwater Wind for leading the way."
"America's first offshore wind farm was built thanks to the ingenuity, innovation, investment, and collaboration of many people working together," said U.S. Senator Jack Reed, co-sponsor of the Incentivizing Offshore Wind Power Act. "These five massive turbines spinning above the ocean are technological marvels and a tribute to the outstanding work of our labourers, trade unions, engineers, and clean energy technicians. I hope that in addition to providing clean, renewable energy, the offshore wind model we've put in place here can generate more wind projects and good-paying jobs."
"It's official: America's first offshore wind farm is powering homes and businesses with clean, reliable energy," said U.S. Senator Sheldon Whitehouse. "This is a historic milestone for reducing our nation's dependence on fossil fuels. Congratulations to all of the many partners whose years of diligent planning and outreach have put Rhode Island at the forefront of clean energy innovation and positioned our offshore wind industry for growth."
Technicians from GE Renewable Energy, which supplied the project's five wind turbines, put the wind farm through its paces during the four-month testing period. The project's crew transfer vessel, the Rhode Island-built Atlantic Pioneer, transported technicians to the wind farm around the clock.
This milestone concludes the successful two-year installation, completed both on-time and on-budget. Over 300 local workers helped develop, build and commission this historic project. Deepwater Wind utilised four separate Rhode Island port facilities – ProvPort, Quonset Point, Galilee and Block Island – for the staging, construction and commissioning.
Providing 30 megawatts of power to Block Island and Rhode Island, the project will generate enough clean, renewable energy for 17,000 homes. It will lower carbon dioxide emissions by 40,000 tons annually – or 800,000 tons over the next 20 years – equivalent to taking over 150,000 cars off the road. Block Island residents will save as much as 40% on their energy bills in the long term, based on independent reports.
Europe is currently the world leader in offshore wind power, employing 60,000 workers. The first offshore wind farm (Vindeby) was installed in Denmark in 1991 and today there are 2,500 spinning off the coast of various countries on the continent, with 12 gigawatts (GW) of capacity of which 3,755 MW came online during 2015 alone. Over 100 GW (100,000 MW) of new projects are under development or planned for the future in Europe. The European Wind Energy Association has set a target of 40 GW to be installed by 2020 and 150 GW by 2030.
But until now, commercial offshore wind power simply did not exist in the United States. The potential for growth is enormous, however, as can be seen on the map below, with abundant wind resources around the nation's coastline. Higher wind speeds are available offshore compared to on land, meaning offshore wind's contribution in terms of electricity is higher, and NIMBY opposition to construction is usually far weaker. If the trend in capacity develops in a manner similar to what has occurred in Europe, the U.S. industry is likely to see exponential growth in the years and decades ahead.
Deepwater Wind is now planning additional offshore wind projects for multiple East Coast markets located 15+ miles offshore, including New York, Massachusetts, Rhode Island, and New Jersey. These will create gigawatts of capacity when fully operational. Other companies will follow. Block Island represents a vital first step that may kick-start a whole new industry and could revolutionise U.S. energy in the future.
"This is just the first of many offshore wind projects that will put Americans to work up and down the coast for decades to come as we commit to a renewable energy future," said Michael Sabitoni, President of the Rhode Island Building and Construction Trades Council.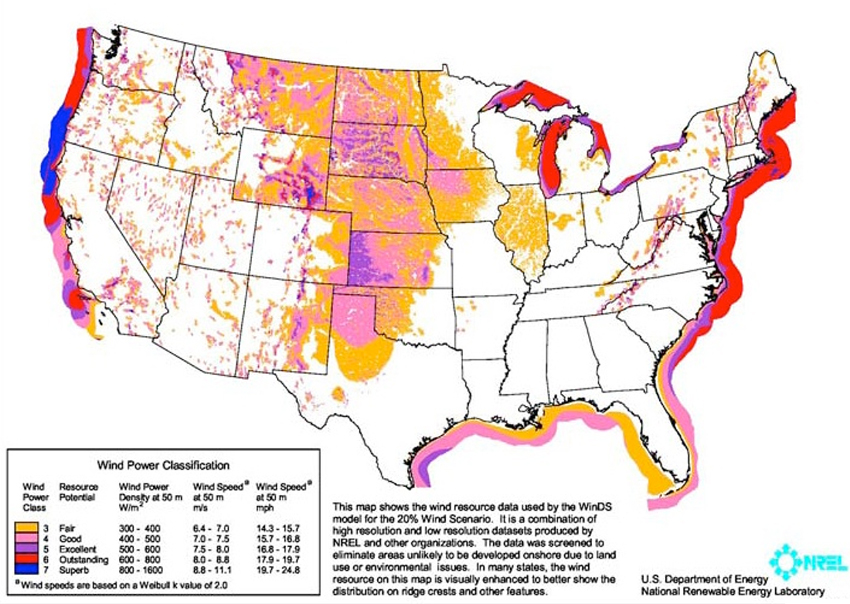 ---
• Follow us on Twitter
• Follow us on Facebook
• Subscribe to us on YouTube
Comments »