15th February 2017
Dubai unveils "Mars 2117 Project"
The United Arab Emirates has announced an ambitious long-term project that aims to build the first city on Mars by 2117.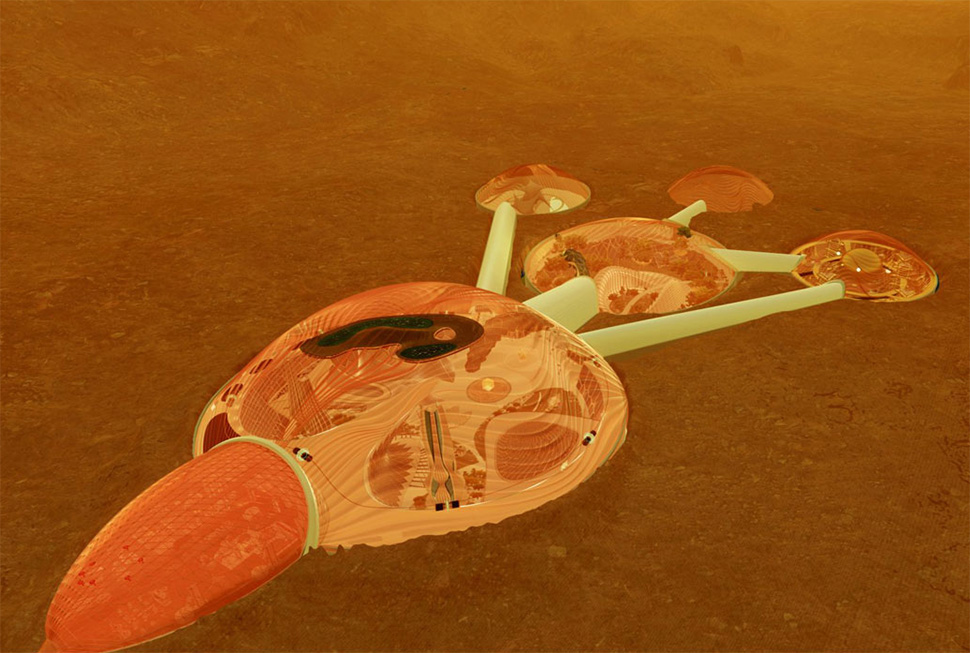 Credit: Dubai Media Office
At the 5th World Government Summit yesterday, Dubai ruler Sheikh Mohammed bin Rashid Al Maktoum announced the "Mars 2117 Project" which aims to build a miniature city on the Red Planet within 100 years.
"This new project is a seed that we plant today, and we expect future generations to reap the benefits – driven by a passion to learn, to unveil new knowledge," said Sheikh Mohammed. "The landing of people on other planets has been a long-time dream for humans. Our aim is that the UAE will spearhead international efforts to make this dream a reality."
In the near term, the UAE will focus on developing its education system, he said, to equip its people with the science and technical skills required for leading research across various sectors. The knowledge that flows from the project will be made available to research institutions around the world to foster collaborations and partnerships in the fields of energy, food, housing, mobility, space travel and transportation. These efforts will not only go towards advancing the Mars project, but will also help to improve people's lives here on Earth.
The UAE is becoming "part of a global scientific drive to explore space, and we hope to serve humanity through this project," said the Crown Prince of Abu Dhabi, Mohammed Bin Zayed Al Nahyan, who also attended the event.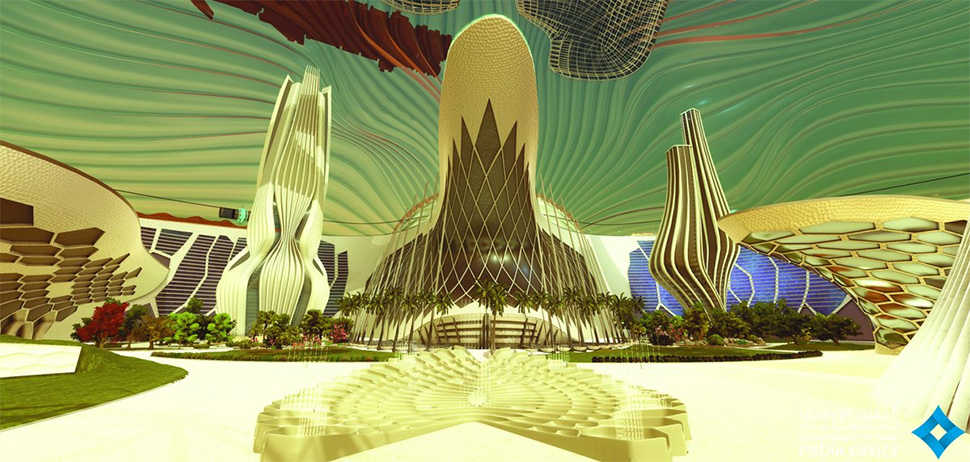 Credit: Dubai Media Office
During the summit, an Emirati team of engineers and scientists presented a concept for the first city on Mars, which they said would be built by robots. Their plan highlighted the expected lifestyle on Mars in terms of transport, energy and food production, as well as materials needed for construction. Developing faster means of travel between Earth and Mars will be a key objective, according to the researchers.
Working on a project with such a lengthy timescale may seem misguided. Who knows what the world might look like in 100 years? However, the UAE seems more and more determined to prove itself as a major player in the space industry. In 2015, the government reaffirmed its commitment to sending an unmanned probe to Mars in 2021, which will become the first Arabian mission to Mars and is timed to coincide with the 50th anniversary of the country's establishment. Sheikh Mohammed is renowned for embracing technology and innovation – transforming Dubai into a global city; launching a number of major enterprises; and driving development of numerous mega-projects like the Palm Islands and Burj Khalifa, the tallest tower in the world.

Credit: Dubai Media Office
---
• Follow us on Twitter
• Follow us on Facebook
• Subscribe to us on YouTube
Comments »