17th February 2017
U.S. solar installations grew by 95% in 2016
Annual solar PV installations in the U.S. nearly doubled last year – growing from 7,492 megawatts to 14,626 megawatts.
This new record-breaking figure is revealed by GTM Research and the Solar Energy Industries Association (SEIA) in advance of their upcoming U.S. Solar Market Insight report, due for release on 9th March.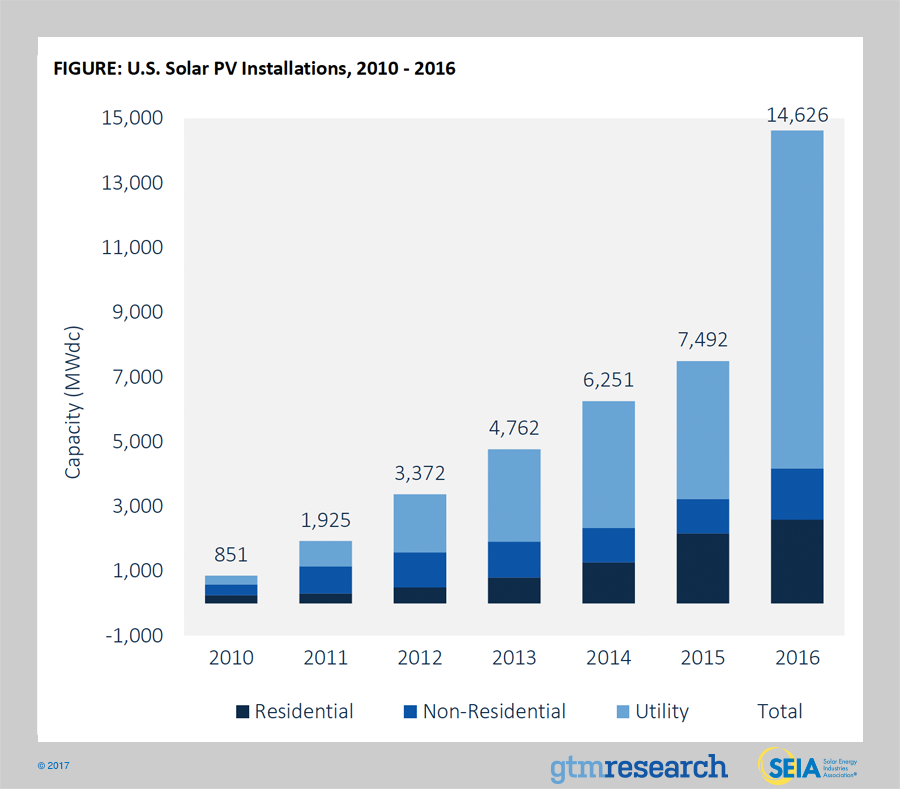 In addition, solar power set another record by achieving the greatest share of capacity additions for the first time ever in the U.S. It accounted for 39% of new installations among all energy types in 2016, ahead of natural gas (29%) and wind (26%). As shown on the graph below, this is almost a ten-fold improvement on its 2010 share of 4%.
"What these numbers tell you is that the solar industry is a force to be reckoned with," said Abigail Hopper, SEIA's president. "Solar's economically winning hand is generating strong growth across all market segments nationwide, leading to more than 260,000 Americans now employed in solar."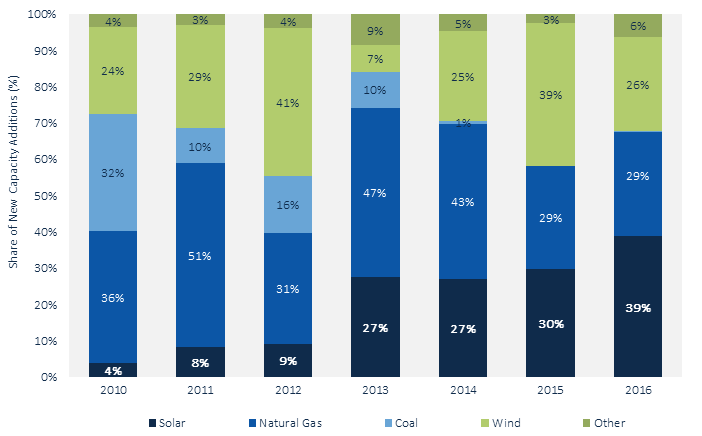 "In a banner year for U.S. solar, a record 22 states each added more than 100 megawatts," said Cory Honeyman, GTM Research's associate director of U.S. solar. "While U.S. solar grew across all segments, what stands out is the double-digit-gigawatt boom in utility-scale solar, primarily due to solar's cost-competitiveness with natural gas alternatives."
The U.S. now has more than 1.3 million solar PV installations, with a cumulative capacity of over 40 gigawatts.
---
• Follow us on Twitter
• Follow us on Facebook
Comments »