4th May 2017
India will make every new car electric by 2030
India has set itself the goal of making every new car in the country electric by 2030, according to an energy minister.
"We are going to introduce electric vehicles in a very big way," explained Piyush Goyal at the Confederation of Indian Industry Annual Session 2017 in New Delhi. "We are going to make electric vehicles self-sufficient. The idea is that by 2030, not a single petrol or diesel car should be sold in the country."
India's electric car industry will need up to three years of government assistance, Mr Goyal believes, but production of the vehicles would be "driven by demand and not subsidy" after that. Improvements in technology, falling costs of batteries and wider availability of charging stations could achieve this.
"The cost of electric vehicles will start to pay for itself for consumers," he said. "We would love to see the electric vehicle industry run on its own."
India's goal may sound overly ambitious and unrealistic – but electric vehicle sales are growing exponentially worldwide, similar to the rapid trends in solar and wind power that are also being observed. Electric car ownership passed the 1 million mark in 2015. European countries have recently announced similar goals: the Netherlands and Norway, for instance, intend to ban all petrol and diesel cars by 2025.
Mr Goyal said the electric car scheme would first target "larger consumer centres, where pollution is at an all-time high", such as Delhi, which has concentrations of particulate matter 13 times the annual limit set by the World Health Organisation.
The latest available figures show that 2.3 million deaths occur in India each year due to air pollution – almost the same as deaths from tobacco use – with 3% of the country's Gross Domestic Product (GDP) being lost due to this problem, making it a public health and economic crisis. India recently overtook China in number of deaths due to outdoor air pollution.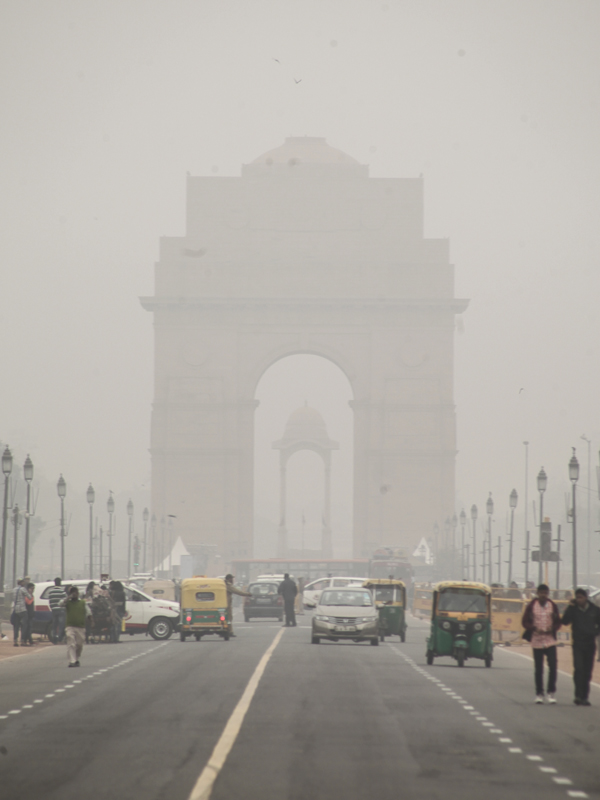 The India Gate monument in Delhi. Credit: Steven TDW White.
---
• Follow us on Twitter
• Follow us on Facebook
• Subscribe to us on YouTube
Comments »