14th July 2017
Luxembourg becomes the first European country to pass space mining law
Luxembourg yesterday passed a draft law on the exploration and use of space resources. The Grand Duchy is thus the first European country to offer a legal framework ensuring that private operators can be confident about their rights on resources they extract in space.
The new law – approved by a majority of 55 votes against two – will come into force on 1st August 2017. Its first article provides that space resources are capable of being owned. It also establishes the procedures for authorising and supervising space exploration missions.
This legal and regulatory framework is a key part of the SpaceResources.lu initiative, whose goal is to support the long-term economic development of new, innovative activities in the space industry. Within this strategy, Luxembourg has already begun to support research and development projects of leading players in the space mining industry that have set up their European operations in Luxembourg. For example, US firms Deep Space Industries and Planetary Resources both have subsidiaries there now; the latter finalised a 25 million euro agreement last year to accelerate the company's technical advancements, with the aim of launching a first commercial asteroid mission by 2020.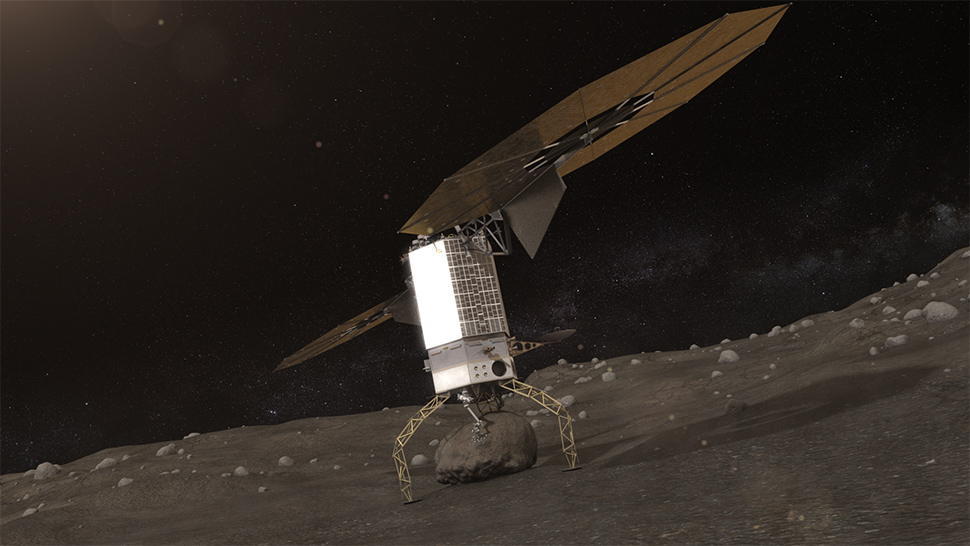 It is hoped that the SpaceResources.lu initiative can build on the experience Luxembourg has gained in sectors that are closely related to space mining, and in particular on its strong track record in the satellite sector. In 1985, a public-private partnership effort launched Société Européenne des Satellites, today known as the largest global satellite operator SES with its headquarters in Luxembourg. This now controls more than 50 satellites.
Deputy Prime Minister, Étienne Schneider, said: "Luxembourg is the first adopter in Europe of a legal and regulatory framework recognising that space resources are capable of being owned by private companies. The Grand Duchy thus reinforces its position as a European hub for the exploration and use of space resources. The legal framework is part of the expertise ecosystem and the business-friendly, innovation-nurturing environment that Luxembourg is offering to space industry companies. By adopting almost unanimously the respective draft law, the Luxembourg Parliament confirmed the strong political cross-party and national commitment to the SpaceResources.lu initiative."
"Luxembourg continues to be a strong partner and a global leader," said Chris Lewicki, Planetary Resources CEO. "They are genuinely forward thinking, have a proven record in the satellite industry, and are making their mark on the space mining industry. The passage of this law is further proof of that."
Alongside steps taken on the national level within the SpaceResources.lu initiative, Luxembourg continues to promote international cooperation in order to make progress on a future governance scheme and a global regulatory framework for space mining. In line with this, the Grand Duchy recently signed a joint statement with the European Space Agency (ESA) on future activities concerning missions to asteroids, related technologies and space resources exploration and utilisation. Luxembourg and the ESA agreed on the opportunity to further study technical and scientific aspects of space resources.
In April, a report by Goldman Sachs revealed that asteroid mining is "more realistic than perceived" – thanks to the falling costs of access to space – and is likely to bring enormous rewards to companies able to develop the necessary technologies for extraction. A single 500-metre-wide asteroid could contain nearly 175 times the global output of platinum.
---
• Follow us on Twitter
• Follow us on Facebook
• Subscribe to us on YouTube
Comments »