9th September 2017
Biggest and most powerful X-ray laser begins operation
The European X-ray Free Electron Laser (XFEL) has been opened in Germany. Described as a "high-speed camera for the nanoworld", it will feature 200 times the speed of previous X-ray facilities and a billion times the brightness.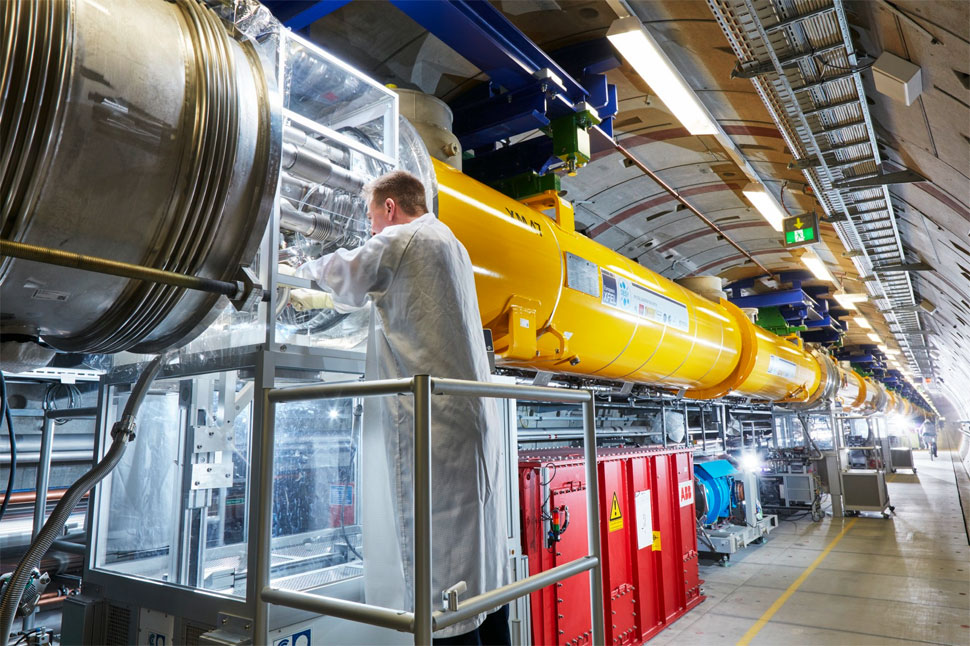 Copyright © Heiner Müller-Elsner / European XFEL
European XFEL, the largest and most powerful X-ray laser ever built, has been officially inaugurated in Hamburg, Germany, with the first two experiments getting underway.
Dr. Johanna Wanka, German Minister for Education and Research, stressed the importance of the new international research facility: "The establishment of the XFEL has created a unique cutting-edge research facility, which promises groundbreaking insights into the nanocosmos. The foundations for tomorrow's innovations are laid by today's basic research."
Prof. Helmut Dosch, Chairman of the German Electron Synchrotron (DESY) Board of Directors, said: "What started as a vision and was set in motion at DESY more than 20 years ago has now become a reality: the world's most powerful laser for X-ray light. Now scientists from around the world will conduct research at this most advanced high-speed camera for the nanocosmos in the world, and I wish them many exciting results – both fundamental and revolutionary."
The European XFEL produces extremely bright and ultra-short light pulses. The facility will generate up to 27,000 pulses per second – 200 times more than other X-ray lasers. With the help of specialised instruments, these X-rays will enable completely new insights into the atomic details and extremely fast processes of the nanoworld. Scientists will use the X-ray flashes to map the 3-D structure of biological molecules, for example, faster and with more detail than has ever been previously possible. Furthermore (as illustrated below), single snapshots produced with the X-ray lasers will be stitched together to create "molecular movies" for studying the movement and progress of reactions – the basis for developing new medicines and therapies or environmentally friendlier production methods. Other potential applications include the development of new materials and substances, the optimisation of storage media for computers, or the investigation of extreme matter conditions such as those found on exoplanets.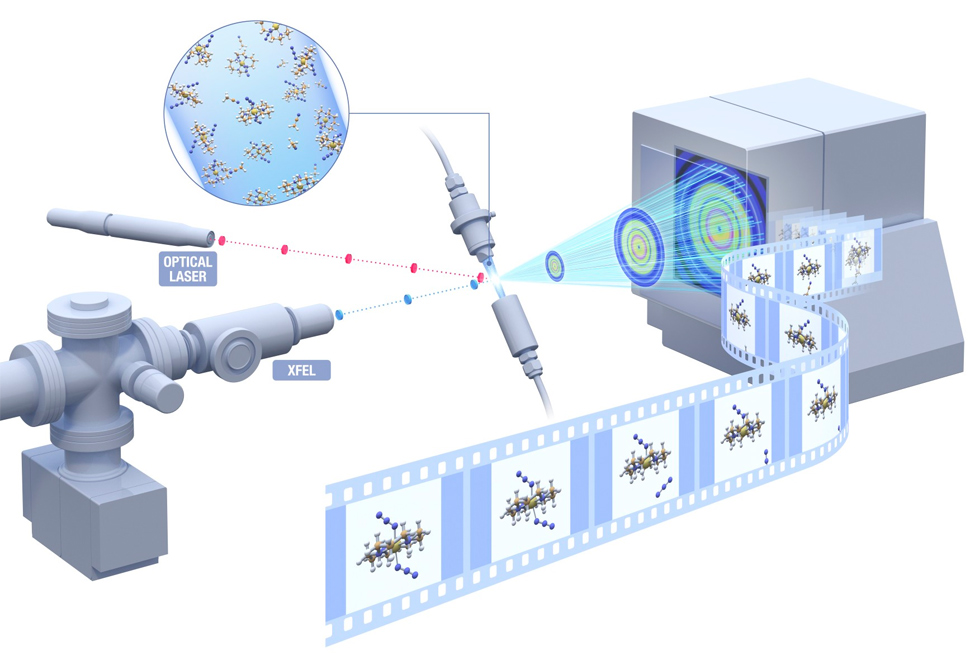 Copyright: European XFEL / Rey.Hori
"The 3.4-kilometre-long underground X-ray laser is truly state-of-the-art," said Łukasz Szumowski, Polish Deputy Minister of Science and Education. "What is important is that it will contribute not only to basic science, but also practical applications, e.g. in materials science, biology and even medicine, which is close to my heart."
Scientists from around the world will come to the billion-euro XFEL by applying for access to the instruments via a selection process. So-called beamtime, generally one or two weeks per group and experiment, is awarded based on the scientific excellence of the submitted proposals. Initially, one photon beamline with two experimental stations can be used. Later, this will be upgraded to five photon beamlines and a total of ten experimental stations.
Dr. Mauro Dell'Ambrogio, State Secretary for Education, Research, and Innovation of Switzerland, said: "Today, 11 countries showed that together they are able to build a very complicated, very expensive facility dedicated to science, and all of this in record time and within budget. European XFEL is a new landmark in the worldwide scientific landscape that opens up a brand-new spectrum of possible experiments."
Prof. Andrei Fursenko, Aide to the President of the Russian Federation and former Research Minister, said: "This international research megaproject is our common intellectual contribution to the world of science. Many young people from different countries work on this project, which testifies that this project is designed for the future."
---
• Follow us on Twitter
• Follow us on Facebook
• Subscribe to us on YouTube
Comments »