21st December 2017
Baby born after embryo frozen 25 years ago
In a landmark for IVF treatment, a baby girl in the U.S. has reportedly been born after being frozen as an embryo for almost 25 years.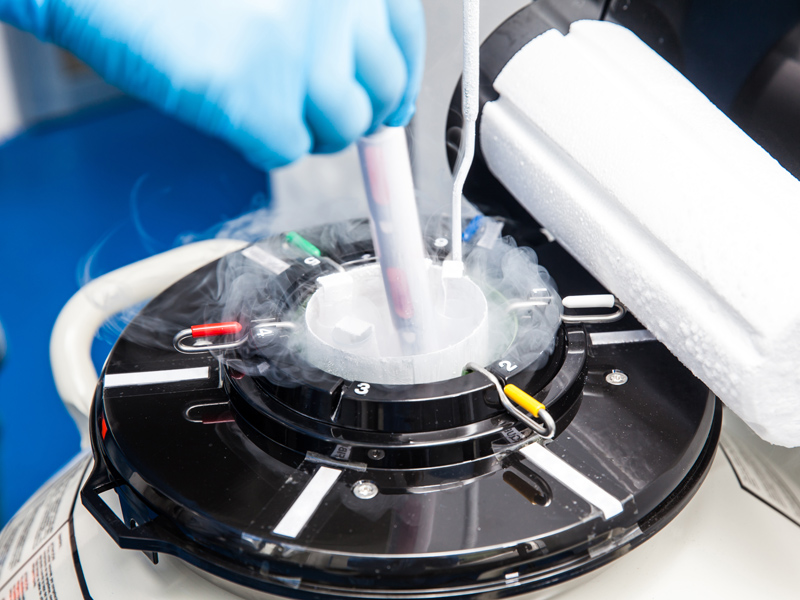 Emma Wren Gibson's anonymous genetic parents donated her embryo in October 1992. She was cryopreserved in a lab at the National Embryo Donation Center (NEDC) in Knoxville, Tennessee. Nearly a quarter of a century later, Tina and Benjamin Gibson – a couple trying to conceive – selected the embryo from hundreds of profiles. Mother-to-be, Tina, then underwent a frozen embryo transfer in March 2017. It was only when her pregnancy test came through that the doctors informed her that hers would be a record-breaking case: the longest ever frozen embryo to be successfully born, according to staff at the University of Tennessee Preston Medical Library. The previous record was 20 years. Emma was born on 25th November 2017 and is healthy and normal.
Carol Sommerfelt, lab director at the National Embryo Donation Center, commented: "It is deeply moving and highly rewarding to see that embryos frozen 24 and a half years ago using the old, early cryopreservation techniques of slow freezing on day one of development at the pronuclear stage can result in 100% survival of the embryos with a 100% continued proper development to the day-three embryo stage."
Dr Jeffrey Keenan, the medical director who performed the transfer, said: "The NEDC has been privileged to work with the Gibsons to help them realise their dreams of becoming parents. We hope this story is a clarion call to all couples who have embryos in long-term storage to consider this life-affirming option for their embryos."
Reproductive technology has advanced rapidly in recent years, both in terms of capability and the number of people opting for it. Advances in IVF have led to significant improvements in survival rates; three-quarters of donated embryos now make it successfully through the freezing and thawing process. Examples of other recent developments include an artificial womb used to incubate healthy baby lambs (which could one day be used for extremely premature human babies); the first baby born from a womb transplant; and a controversial "three-parent baby" technique. Fully artificial wombs are predicted to become available in the not-too-distant future.
---
• Follow us on Twitter
• Follow us on Facebook
• Subscribe to us on YouTube
Comments »