2nd September 2018
California approves bill mandating 100% carbon-free electricity by 2045
California has approved Senate Bill 100 – a proposal to transition the state to 100% emissions-free electricity sources by 2045.
The bill, which passed by 44 votes to 33, now goes to Governor Jerry Brown's desk to be officially signed into law. It will make California the single largest economy in the world to commit to a 100% clean energy grid.
S.B. 100 is supported by 71% of Californians. Part of its appeal stems from the flexibility it can provide, by actually setting three targets, two of which specify "renewables" while the third and final is "carbon-free":
• 50% renewables by 2026
• 60% renewables by 2030
• 100% carbon-free energy by 2045
This would allow nuclear power plants to continue operating, for example. It would also cover potential new technologies by 2045, such as fusion power.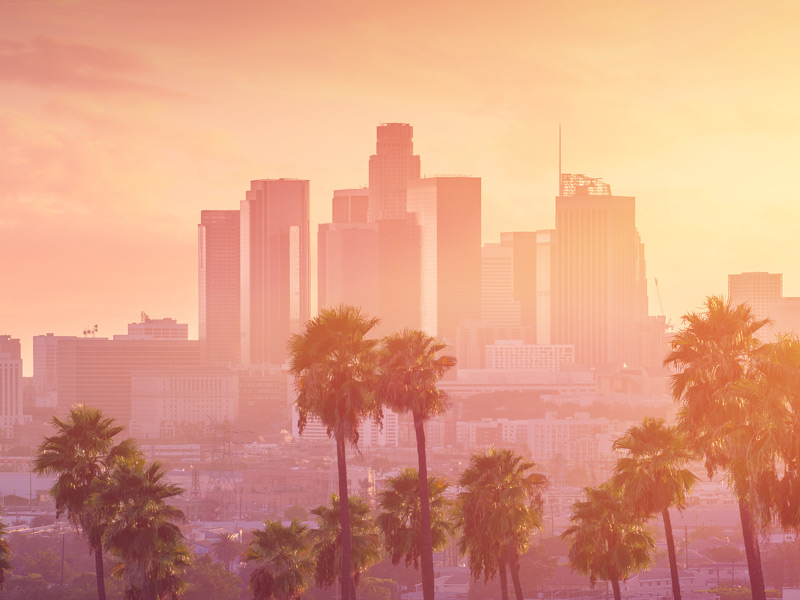 California is already ahead of schedule to reach its current target of 50% renewable energy by 2030. The new S.B. 100 legislation will accelerate this goal – bringing it forward to 2026 – while increasing the 2030 target to 60%. These even more ambitious targets underscore just how successful clean energy is becoming in terms of costs, installation capacity and job creation. Both solar and wind are now cheaper than gas, coal and nuclear. The state now has 500,000 clean energy jobs: over 10 times the number of coal mining jobs in the entire United States.
Due to its low electricity consumption per capita (resulting from strong energy efficiency policies), residents' electric bills are among the lowest in the nation. Average monthly residential electricity bills in California are $95, compared to the national average of $114. Relying on zero-carbon resources can also reduce exposure to the price volatility of natural gas. The California Energy Commission (CEC) recently passed building codes requiring all new homes to be fitted with solar power from 2020, the first state in the country to enact such a law.
Despite these impressive green credentials, California cannot afford to be complacent. Its electricity grid is old and in need of modernisation. Other areas besides electricity must also be decarbonised, such as transport, industry and agriculture. Meanwhile, the threat of climate change looms ever larger.
Huge wildfires and deadly heatwaves will soon be the new normal in California, according to the Fourth Climate Change Assessment, published only the day before S.B. 100 was passed. Average maximum daily temperatures could rise by up to 4.9°C (8.8°F), with economic impacts growing "exponentially" during the second part of this century, unless concerted action is taken now, the report warns.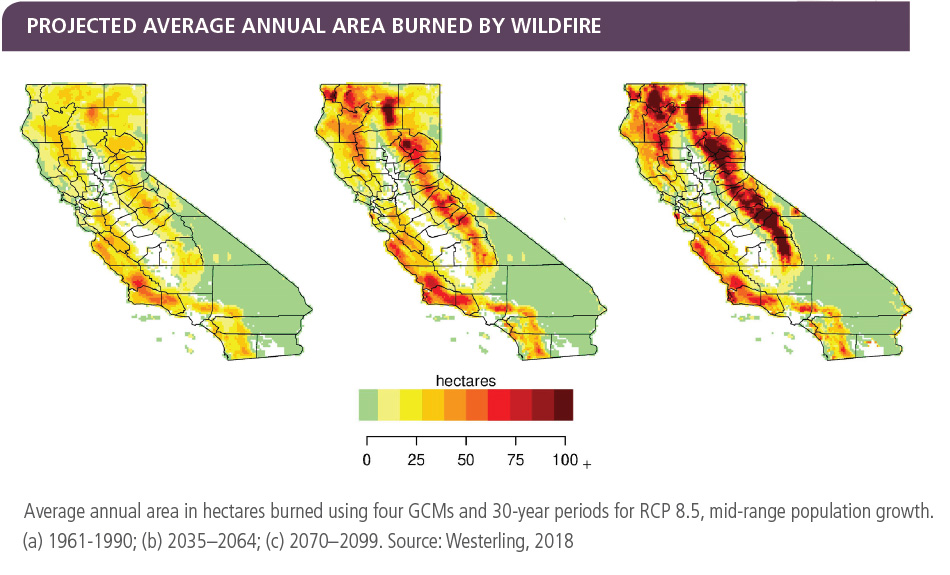 "We are already seeing the impacts of climate change. Our state is burning, our seas are rising and our air quality is getting worse. We need to take steps now to stave off climate change before it's too late. SB100 is a step in the right direction," said Dan Jacobson, Director of Environment California.
"While the federal government continues to dismantle environmental protections left and right, we are so proud that California is continuing to lead the fight against climate change," said Jiggy Athilingam, State and Local Policy Manager for Indivisible. "Grassroots Indivisible groups from across the state thank the Assembly members who voted for a cleaner future by voting yes on SB 100 today. We look forward to supporting more bold policies to meet the ambitious renewable energy goals set forth in SB 100."
"A wider awareness is sweeping California that there is no more time to waste," said Nicole Kemeny, President, 350 Silicon Valley. "We have to take every action available to us to avoid the worst effects of climate disruption. Our leaders finally seem to understand this, and have made the right decision in passing SB100. We need to keep marching along this path."
"California has long been the home of big thinkers, innovators, and change-makers, and with SB100 we'll be unleashing that entrepreneurial spirit to solve the existential challenge of climate change," said Adam Browning, Executive Director of Vote Solar. "Together we can and must build a 21st-century energy economy that benefits everyone. Let the nation and the world take note: a bright, prosperous and 100% clean energy future is 100% possible."
---
• Follow us on Twitter
• Follow us on Facebook
• Subscribe to us on YouTube
Comments »