23rd November 2018
India seeks proposals for Venus mission in 2023
The Indian Space Research Organisation (ISRO) has announced plans to send an unmanned probe to Venus in 2023 and has invited scientists from around the world to submit proposals for onboard equipment.
ISRO confirms that it has already selected 12 of its own instruments – including cameras and chemical analysers – but is seeking ideas for more. The probe, known as Shukrayaan-1 (Venus craft) will have a payload capacity of 100 kg and the total weight of the spacecraft is likely to be 2,500 kg. It will launch on a Geosynchronous Satellite Launch Vehicle Mark III, which had its first orbital test flight in June 2017 and is now India's heaviest rocket.
The orbiter will initially move in a large elliptical orbit around Venus that is gradually shrunk. Upon arrival, it will then release its payload via balloon, designed for prolonged observations while floating in the relatively mild upper atmosphere at 55 km (34 mi) altitude.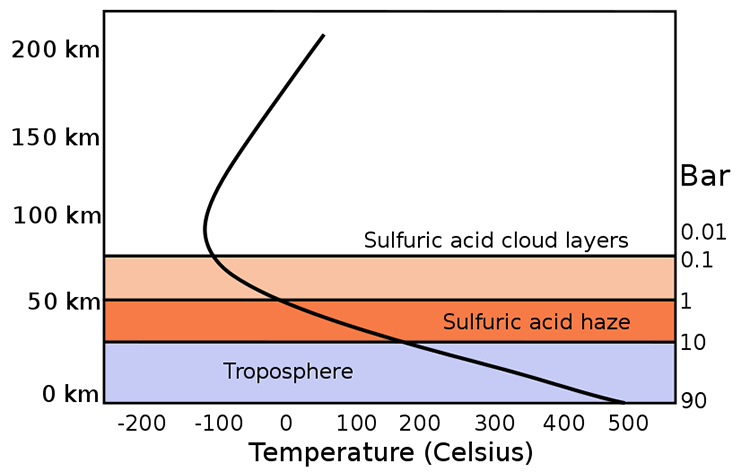 The three main research areas for this mission will be:
• Surface/subsurface features and re-surfacing processes
• Atmospheric chemistry, dynamics and compositional variations
• Atmospheric interaction with solar radiation and solar wind
The Government of India, in its budget for 2017–2018, gave the Department of Space a 23% increase. Under the space sciences section, the budget mentioned provisions for "Mars Orbiter Mission II and Mission to Venus", and following a request for grants, the department was authorised to complete preliminary studies.
Dr. Patrick McGovern of the Lunar and Planetary Institute in Houston, Texas, said that attendees of a meeting of NASA's Venus Exploration Analysis Group were "very excited" to hear India's call for collaboration: "In the absence of new Venus missions and data, it is increasingly difficult to generate support for students and early-career researchers interested in Venus," he said. That keeps the Venus community small, which "in turn affects the ability to rally support for new missions. [...] In my view we are presently at the reconnaissance stage of [Venus] exploration, equivalent to that of pre-1997 Mars."
A number of future concepts for returning to Venus have emerged in recent years. Currently, the only other mission with a serious chance of getting there is Russia's Venera-D, planned for 2027. That may include a lander – and would be the first probe to touch down on Venus's surface since the Soviet Union's Vega 2 mission back in 1985. NASA is collaborating with Roscosmos on potential science instruments.
"Planetary exploration should be all about global partnerships," said Kailasavadivoo Sivan, a rocket scientist and ISRO's chair. The deadline for submitting proposals to ISRO is 20th December 2018.
---
• Follow us on Twitter
• Follow us on Facebook
• Subscribe to us on YouTube
Comments »