9th March 2019
Robot museum, built by robots, to open in 2022
Melike Altinisik Architects (MAA), an international architecture practice based in Turkey, has won a competition to design a new robot-themed museum in Seoul, South Korea.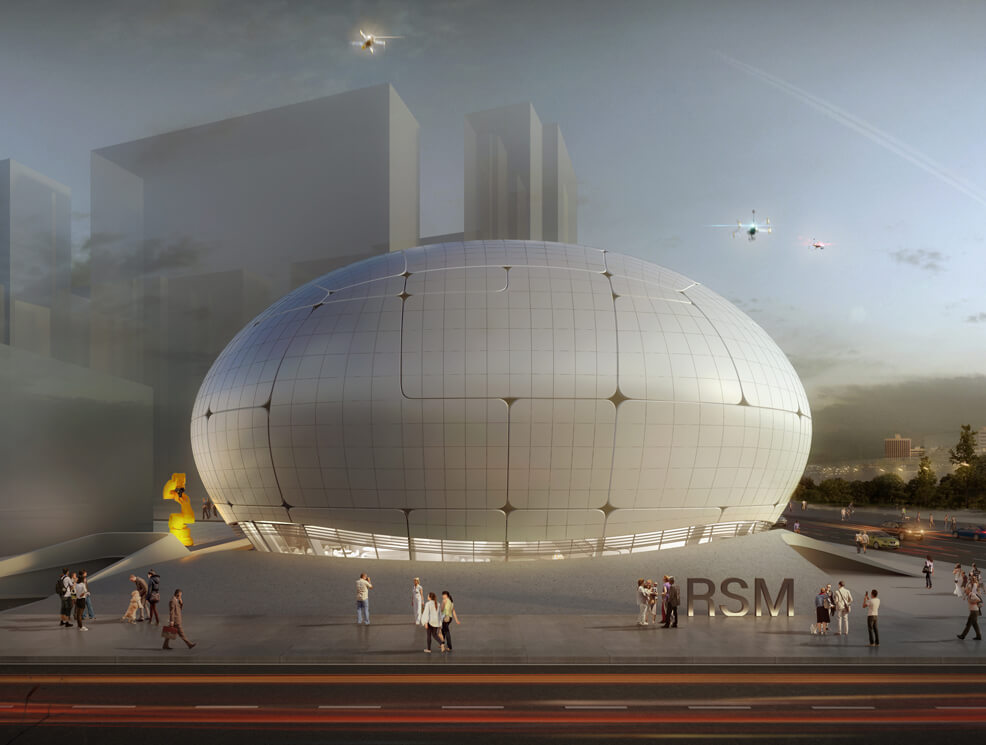 Visualisation by Ediz Akyalçın
The competition, which was hosted by the Seoul Metropolitan Government, called for ideas to design the Robot Science Museum (RSM). This new building will support public education in robotics and increase general interest in science, technology and innovation throughout society.
MAA's design for the RSM takes the form of an ovoid, egg-like structure that is 21.5 metres (70 ft) in height, with a facade of greyish-white panels divided into various sections. Inside are three floors (in addition to the ground floor and a basement level) where visitors may be greeted by robots from companies such as Boston Dynamics and IHMC.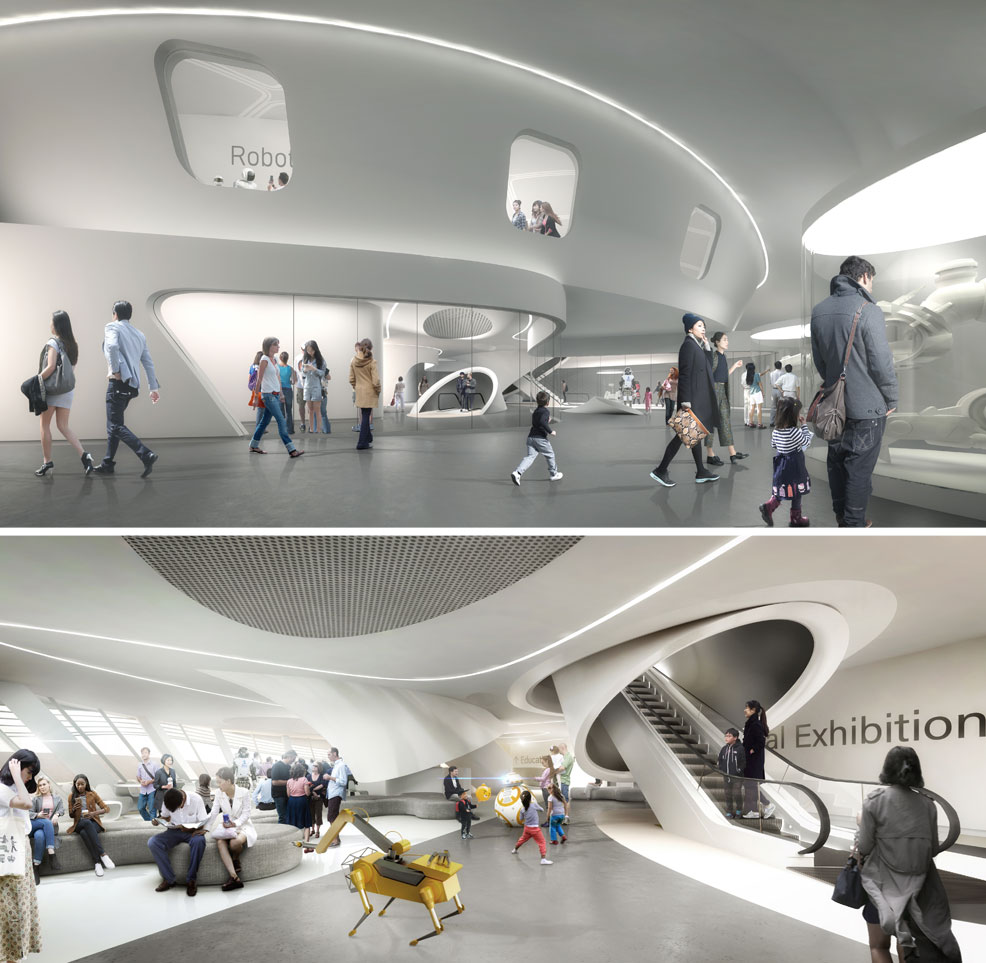 What makes the RSM special is that, not only will hi-tech robots be featured inside the museum, robots will be involved in the manufacturing and construction of the building itself. They will mould, weld, assemble and polish parts of the exterior structure as well as 3D-printing the concrete landscaping around the museum. Drones will also be used for mapping, site inspections and control of vehicles on site.
In other words, according to architect and MAA founder, Melike Altinisik, the museum's first "exhibition" will be "its own self-construction" – as seen in the GIF animation below. The robots are scheduled to appear on site in early 2020 and expected to be finished by late 2022. After its official opening, the RSM will operate as a branch of the Seoul Metropolitan Museum.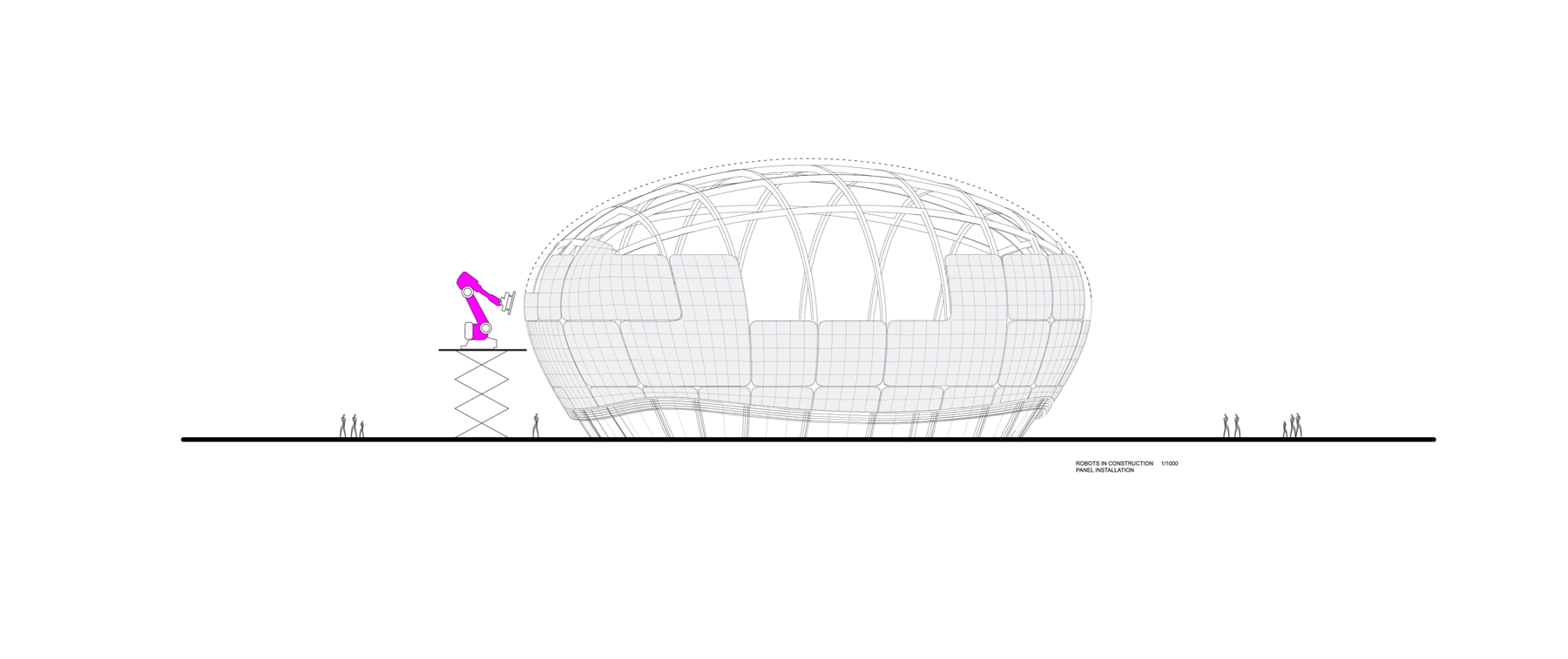 Comments »