27th April 2019
First drone delivery company gains approval in the U.S.
A Google/Alphabet offshoot company, Wing Aviation, has become the first drone delivery service to receive Air Carrier Certification from the Federal Aviation Administration (FAA).
"This means Wing can begin a commercial service delivering goods from local businesses to homes in the United States, which includes flights beyond visual line of sight and over people," Alexa Dennett, Wing's Head of Marketing & Communications, told FutureTimeline.net. "Wing worked extensively with the FAA over several years to demonstrate the safety of our aircraft, operations and systems to gain this approval. Safety is our most important focus, and we'll continue to work with the FAA on additional approvals to expand our capabilities.
"Our next steps over the coming weeks are to begin talking with the communities and businesses in the Blacksburg and Christiansburg areas of Virginia, where we'll begin our commercial delivery pilot as part of the Integrated Pilot Program (IPP) later this year.
"Most recently, Wing has commenced a commercial air delivery service in the north of Canberra, Australia. The company is also about to begin its first trial in Europe in the spring, delivering to homes in Helsinki, Finland."
Drones could transform the way goods like medicine or food are delivered – enabling much faster order fulfilment, often within a matter of minutes. This will give families, shift workers, and other busy consumers more time to do the things that matter. Air delivery also provides greater autonomy to those who need assistance with mobility. Furthermore, Wing Aviation's all-electric drones can reduce traffic on roads, cut pollution and lower carbon emissions.
The FAA certification process required evidence – from extensive data and documentation – that a delivery by drone carries a lower risk to pedestrians than the same trip made by car. Wing has worked for six years to design a small, lightweight aircraft and navigation system that can safely deliver small packages on demand to specific destinations within minutes. To date, the drones have flown 70,000 test flights and 3,000 deliveries to doorsteps, driveways and backyards of customers in Australia. Each drone has a wingspan of a metre (3 ft) and weighs 5 kg (11 lb). They can fly at up to 120 metres (400 ft) altitude and carry packages that weigh slightly over 1.3 kg (3 lb).
"This is an important step forward for the safe testing and integration of drones into our economy. Safety continues to be our number one priority as this technology continues to develop and realise its full potential," said U.S. Secretary of Transportation, Elaine Chao.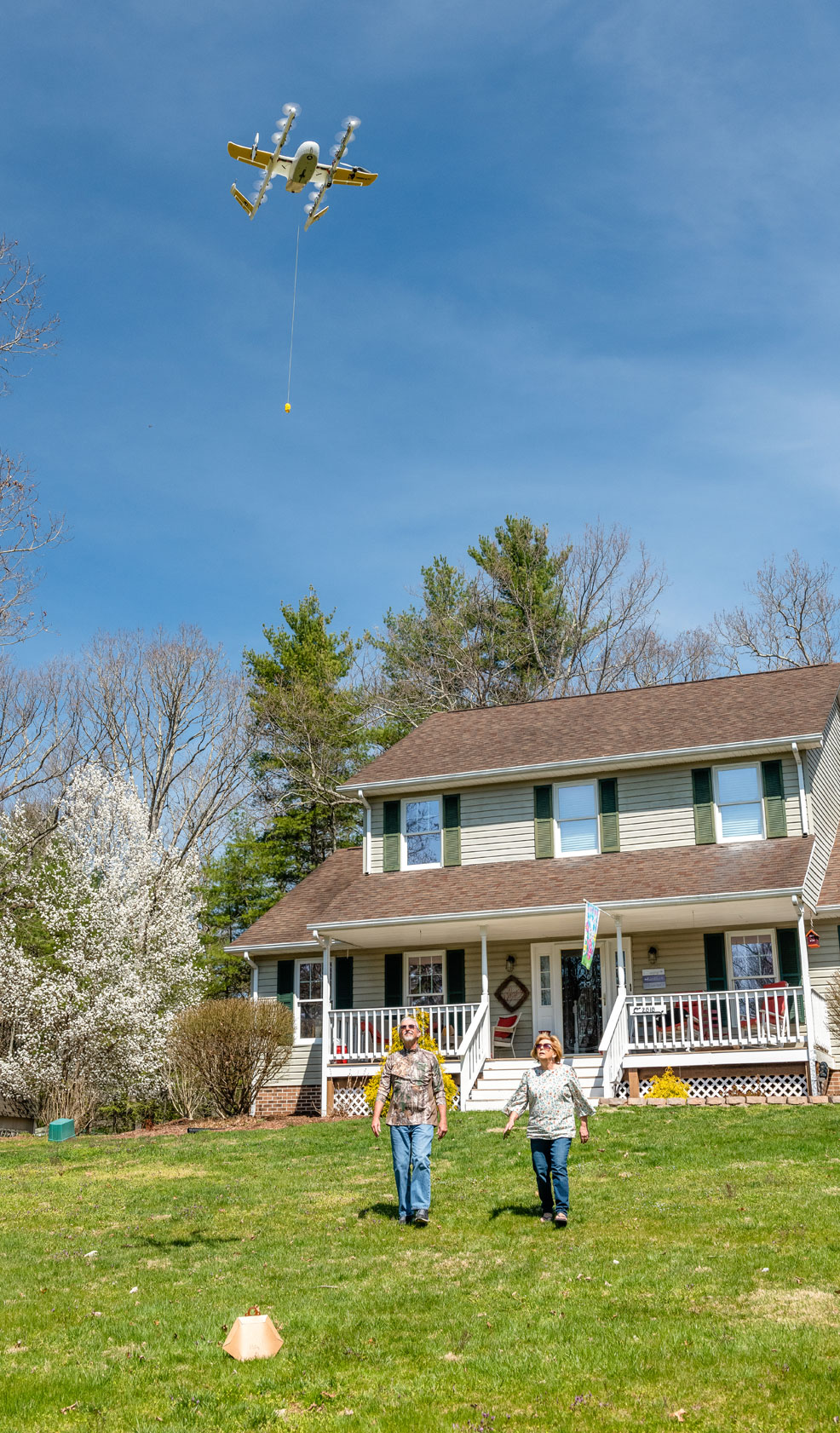 Comments »