10th June 2019
Ocado to invest £17m in vertical farming
Ocado, one of the world's largest online-only food retailers, today announced the formation of a joint venture called Infinite Acres with partners Priva and 80 Acres Farms. This will develop new vertical farming systems for clients around the world.
Vertical farming is a new and rapidly growing market segment in crop agriculture that involves the production of food in indoor facilities where crops are grown on a series of levels in a precisely-controlled environment. This offers clear sustainability benefits – including low wastage, very low water use, minimal land use and no pesticides, all with predictable yields of high quality produce. From a consumer's perspective, vertical farming offers tastier and fresher products year-round, picked when ripe, grown without pesticides or fungicides, and virtually untouched by human hands. The extreme density of vertical farms also enables them to be placed much closer to customers.
Priva, one of the partners in this venture, is a high-tech company that delivers sustainable solutions and services in more than 100 countries. It specialises in climate control, energy saving and optimal reuse of water in settings such as horticulture, indoor and urban farming, and utility buildings.
80 Acres Farms, based in Cincinnati, Ohio, is developing a series of fully-automated indoor farms to grow leafy greens, vine crops and herbs. The company is utilising state-of-the-art proprietary technologies, including modular grow zones, customised LED lighting, precisely-tuned climate controls, and an AI-powered growing system to maximise production quality and operational efficiency. The aim is to provide customers with flavourful and nutritious, locally grown fruits and vegetables at affordable prices.
Ocado, based in the United Kingdom, brings to the partnership its Ocado Solutions division, a global technology provider known for innovative software and hardware systems, robotics, automation, and artificial intelligence.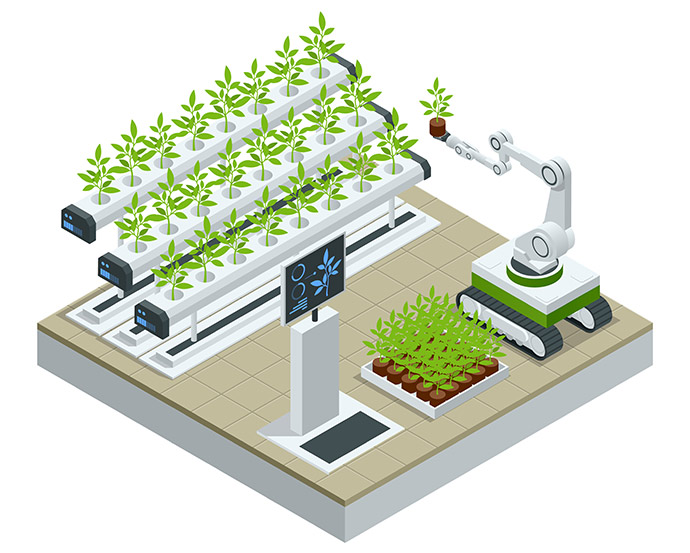 According to their memorandum of understanding, the three companies will develop "a world-class, full-service solution for the challenges and opportunities confronting indoor horticulture and agriculture." Their Infinite Acres venture will provide "the best technology available to grow the highest quality produce near population centres throughout the world" – including in places where year-round nutritious produce is in short supply due to climate and growing conditions or must be transported considerably long distances.
"Our three partner companies provide an unbiased form of collaboration. From concept to consumers' tables, we bring a unique value proposition to this underserved marketplace," said Tisha Livingston, newly-appointed CEO of Infinite Acres. "Infinite Acres believes its integrated solutions will have a considerable impact on the profitability, and competitiveness of food service industry customers everywhere – growers, distributors, retailers, and governments – who seek the cleanest, healthy, pesticide-free produce for consumers. We look forward to collaborating with other strategic partners that have the same goals for the industry."
"We believe that our investments today in vertical farming will allow us to address fundamental consumer concerns on freshness and sustainability and build on new technologies that will revolutionise the way customers access fresh produce," said Tim Steiner, Ocado CEO. "Our ultimate hope is to co-locate vertical farms within or next to our Customer Fulfilment Centres and Ocado Zoom's micro-fulfilment centres, so that we can offer the very freshest and most sustainable produce that could be delivered to a customers' kitchen within an hour of it being picked."
In addition to this venture, Ocado has completed the acquisition of a 58% stake in Jones Food Company, Europe's largest operating vertical farm, based in Scunthorpe, northern England. This cutting-edge facility is housed in a futuristic cleanroom, covering 5,120m² and using 12 kilometres of LED lights, with an automated system to reach the highest levels. Its capacity will be expanded to 420 tonnes per annum and the company plans to introduce additional crop types and new production sites across the UK, generating consistent crop yields 365 days a year.
Worldwide, the vertical farming market size is anticipated to reach almost $10 billion by 2025 – expanding at a CAGR of 21.3% – according to a recent forecast published by Reportbuyer. We will certainly be hearing a lot more about this exciting technology over the next few years.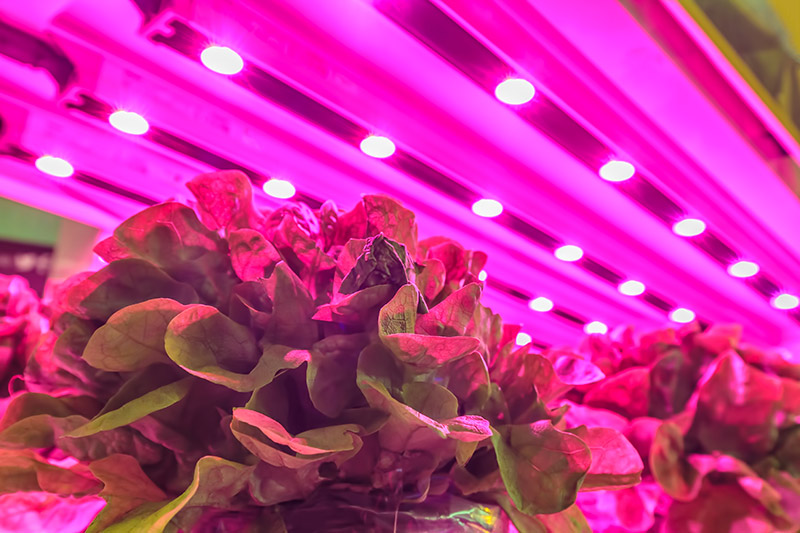 Comments »