7th June 2019
Beyond Carbon – an effort to close all remaining coal plants in the U.S. by 2030
Michael Bloomberg, the former mayor of New York City, is donating $500 million to launch a new campaign that aims to close every coal-fired power plant in the United States and to halt the growth of natural gas.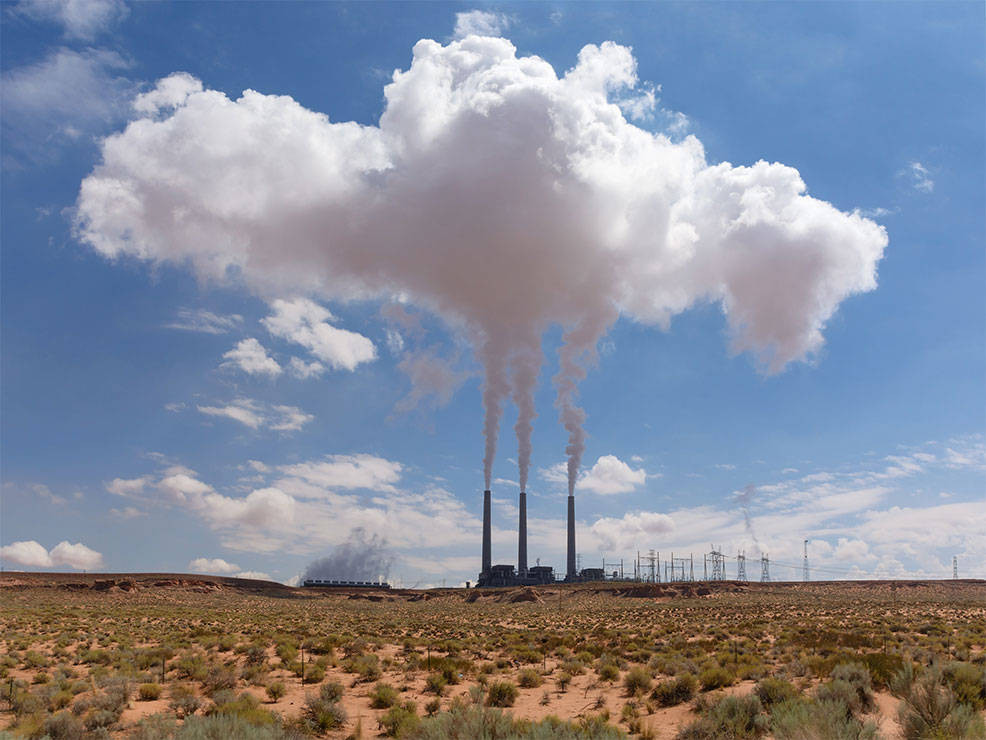 Credit: Myrabella / Wikimedia Commons [CC BY-SA 4.0]
In a commencement address today at the Massachusetts Institute of Technology (MIT), Michael Bloomberg launched "Beyond Carbon" – the largest coordinated campaign and the largest philanthropic effort to address climate change ever undertaken in the United States.
The initiative will focus on state and local governments, working with advocates around the country to build the leadership and progress needed to put the U.S. on track towards a 100% clean energy economy, something which engineers at Stanford University have said is technically possible by 2050.
Mr. Bloomberg and his foundation joined forces with the Sierra Club in 2011 to launch Beyond Coal, with the goal of closing at least one-third of the country's coal power plants. With around half of the nation's plants closed to date, Beyond Carbon will aim to close the rest by 2030 and stop the rush to build new gas plants.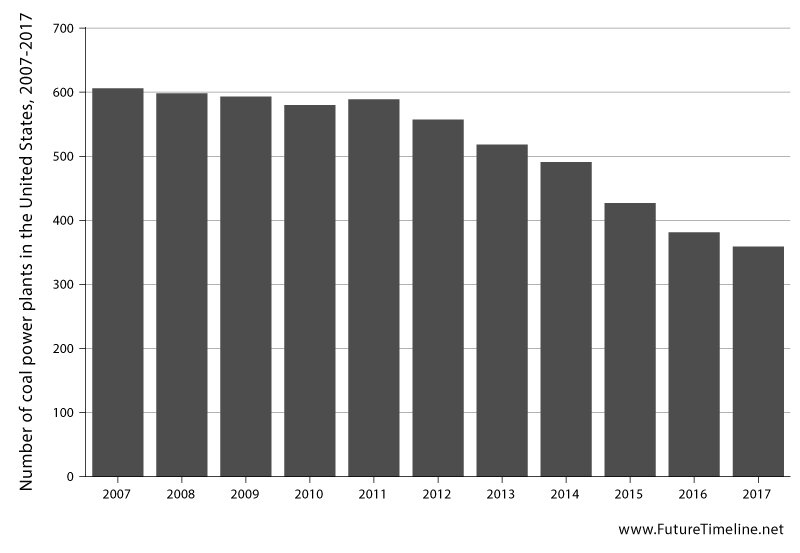 "We're in a race against time with climate change, yet there is virtually no hope of bold federal action on this issue for at least another two years. Mother Nature is not waiting on our political calendar, and neither can we," said Bloomberg. "Beyond Carbon will respond to this crisis with the urgency and ambition that it requires, by taking the fight to the states and turbo-charging current on-the-ground efforts. We will employ the same advocacy, legal, and electoral strategies that have proven so successful in retiring coal-fired power plants – which we have continued to close at the same fast rate under this Administration as we did under the previous one. This campaign will ensure that after the 2020 election, the next Administration inherits a country on its way to 100% clean energy."
As the UN Secretary-General's Special Envoy for Climate Action, Bloomberg has become a world-leading environmentalist through his public and private sector work to fight the growing climate crisis. Building on this, the Beyond Carbon initiative will:
• Win state and local policy changes. Beyond Carbon will work with state and local organisations to pass climate and clean energy policies, including 100% clean energy laws, targets and timetables to phase out climate pollution, and implementation of programs to expand low-carbon transit, speed up the deployment of electric vehicles, create energy-efficient buildings, and promote low-carbon manufacturing.

• Grow the climate movement. Beyond Carbon will help to grow the climate movement, through partnership at all levels including expanding support for grassroots organisations and frontline communities.

• Double down on Beyond Coal and Beyond Gas. Beyond Carbon will accelerate progress to retire all coal-fired power plants by 2030. Simultaneously and starting now, Beyond Carbon will extend the successful strategies utilised in the Beyond Coal campaign to other fossil fuels by working to prevent construction of new gas plants.

• Help elect climate champions. Beyond Carbon will work to help elect state and local candidates who are climate champions. Elected representatives willing to lead on climate will drive progress from the local level.
As Mayor of New York, Bloomberg made the city a global leader in fighting climate change, setting a national model for ambitious sustainability measures and environmental protection. This included PlaNYC, which cut citywide greenhouse gas emissions by nearly 20%; the Million Trees NYC initiative (pictured below), which planted one million trees throughout the city within eight years; a program of increased energy efficiency in buildings; and a reduction in the amount of heavy heating oils used in buildings.
In 2013, Bloomberg announced that his administration's air pollution reduction efforts had resulted in the best air quality in New York City in more than 50 years, boosting the average life expectancy of New Yorkers by three years during his tenure, compared to 1.8 years in the rest of the country. After leaving City Hall, Bloomberg has spent $500 million driving countless climate-related efforts. Beyond Carbon is his latest – and biggest – project to date.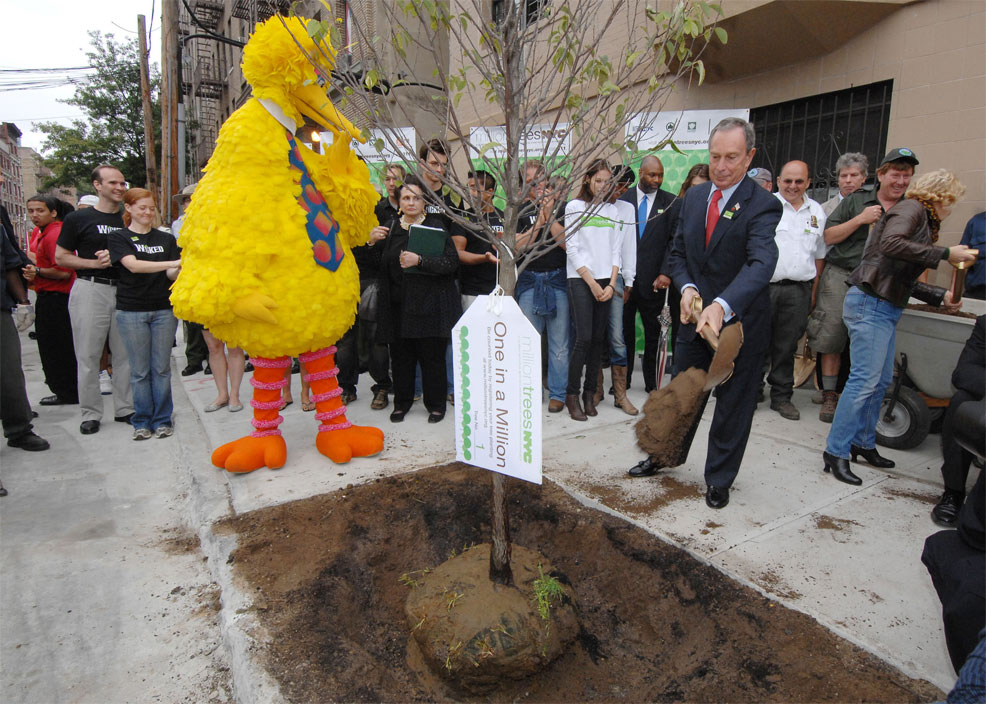 Credit: Daniel Avila/MillionTreesNYC
"The American people's concerns about the climate crisis are accelerating – and with reason," said New Mexico Governor Michelle Grisham. "Now more than ever, we need elected officials who will not shy away from or deny the reality of the crises we face, a warming climate foremost among them. We're lucky to have Mike Bloomberg and his Beyond Carbon initiative working to build momentum as we collectively do the work necessary to preserve our planet for our grandkids and their grandkids. There's no time to waste."
"When mayors see a problem, we don't just sit around – we get to work," said Pittsburgh Mayor, William Peduto. "Climate change is no different. Hundreds of cities around the country are already working on solutions to the climate crisis. We have the technology to move to a 21st century, clean energy economy – all we need is the political will to get us there. Thanks to Mike Bloomberg's continued leadership and his record of success in fostering non-federal climate action, Beyond Carbon will result in success for the country – and the world."
"Mike's Beyond Carbon initiative embodies what philanthropists aspire towards: big, innovative ideas that engage diverse communities and people to tackle the most pressing challenges facing the world today," said William and Flora Hewlett Foundation President, Larry Kramer. "The climate crisis is undoubtedly the most urgent issue of our time, threatening lives and communities worldwide, and with this amazing commitment, one of the largest the world has ever seen, Mike is showing that it's possible to bring about the change we need at a time when bold action is our only way forward."
Comments »