24th June 2019
Largest offshore wind farm in the U.S. to go ahead
The New Jersey Board of Public Utilities (NJBPU) has selected Danish energy company Ørsted to develop a 1.1 gigawatt (GW) offshore wind farm to be constructed by 2024.
"Ocean Wind", located off the coast of Atlantic City, will be New Jersey's first large-scale offshore wind farm. In addition to creating 15,000 new jobs and generating $1.2 billion in economic benefits, the project will supply 500,000 New Jersey homes with clean, renewable energy.
The award, granted unanimously by the NJBPU, is the largest for offshore wind in the country to date. It marks further progress toward meeting the state's goal of 3,500 MW of offshore wind by 2030, and Governor Phil Murphy's vision of 100% clean energy for the state by 2050.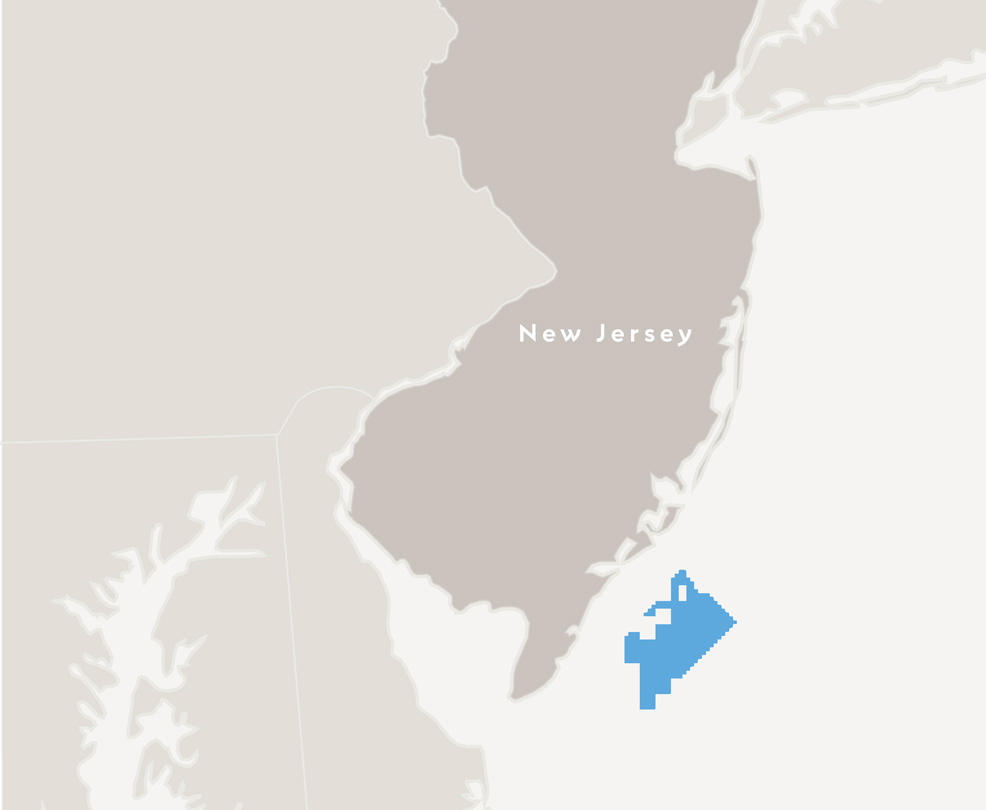 Credit: Ørsted
"Today's historic announcement will revolutionise the offshore wind industry here in New Jersey and along the entire East Coast," said Governor Murphy. "Building our offshore wind industry will create thousands of jobs, invite new investments into our state, and put us on a path to reaching our goal of 3,500 MW of offshore wind by 2030. This award is a monumental step in making New Jersey a global leader in offshore wind development and deployment."
The Board received applications from three offshore wind developers: Atlantic Shores Offshore Wind; Boardwalk Wind; and Ocean Wind. The latter is backed by a memorandum of understanding between Ørsted and PSEG Renewable Generation. The evaluation criteria included offshore wind renewable energy certificates (OREC) purchase price, economic impact, ratepayer impact, environmental impact, the strength of guarantees for economic impact, and the likelihood of successful commercial operation.
The Board approved Ørsted's application, based on the analysis that its project offered the greatest net benefit to New Jersey's economy, provided the strongest guarantees to ensure local content (including manufacturing), featured the best mitigation of environmental impacts, was able to give added reliability to the transmission network, and did so at the lowest reasonable cost and risk. Ørsted's plans were also the most complete and most advanced; the developer's experience in this arena further distinguished its application, with its depth of knowledge, as well as global and regional experience.
"We're delighted that New Jersey has chosen Ørsted to build the State's first large-scale offshore wind farm," said Martin Neubert, Executive Vice President and CEO of Ørsted Offshore. "Since Ørsted developed the world's first offshore wind farm in 1991, we have pushed the industry forward to help turn offshore wind into a large-scale and cost-competitive source of clean energy. We look forward to delivering Ocean Wind, which will be the first offshore wind farm in the U.S. to cross the 1GW mark."
Two additional solicitations of 1,200MW are expected in New Jersey – one in 2020 and another in 2022. Seven states along the U.S. East Coast have now committed to building a total of more than 20GW in offshore wind capacity by 2035. The region, as a whole, has the potential to reach a massive 300GW capacity by the end of the century.
Comments »