5th June 2019
KLM unveils futuristic new V-shaped airplane
Dutch airliner KLM has signed an agreement with Delft University of Technology (TU Delft) to research and develop ways of making the aviation industry more sustainable.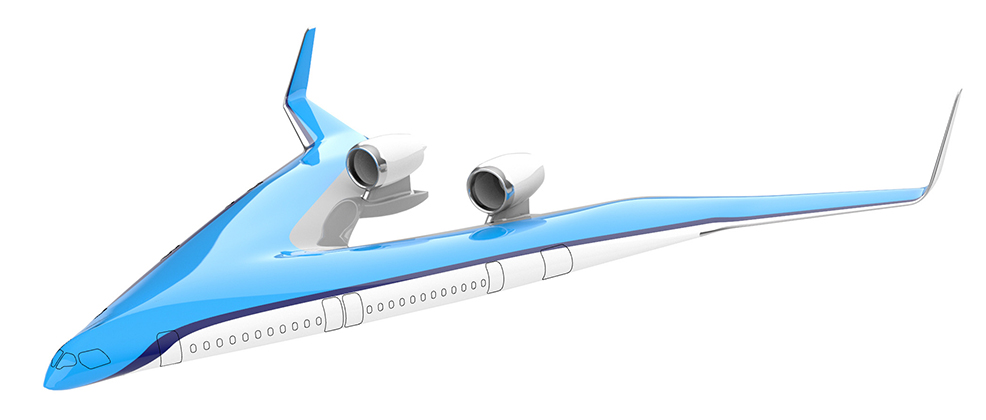 Worldwide, the airline sector contribution to climate change is around 4% of all carbon dioxide (CO2) emissions. The number of planes in service continues to grow each year – particularly in the Asia Pacific and Middle Eastern regions – and is projected to double by 2035, compared to 2015.
On Monday this week, the International Air Transport Association (IATA) concluded its Annual General Meeting in Seoul, during which KLM and TU Delft revealed early design work for an innovative flight concept, known as the "Flying-V". With an improved aerodynamic shape and reduced weight, the new aircraft would use 20% less fuel than the Airbus A350, today's most advanced plane.
The Flying-V design is shorter than the A350, but features the same wingspan – enabling it to use the existing infrastructure at today's airports, such as gates, runways and hangars. It would carry the same number of passengers (314) and the same volume of cargo (160m³).
Propulsion would be achieved via the world's most fuel-efficient turbofan engines, capable of being adapted to incorporate future innovations, by using electrically-boosted turbofans, for example.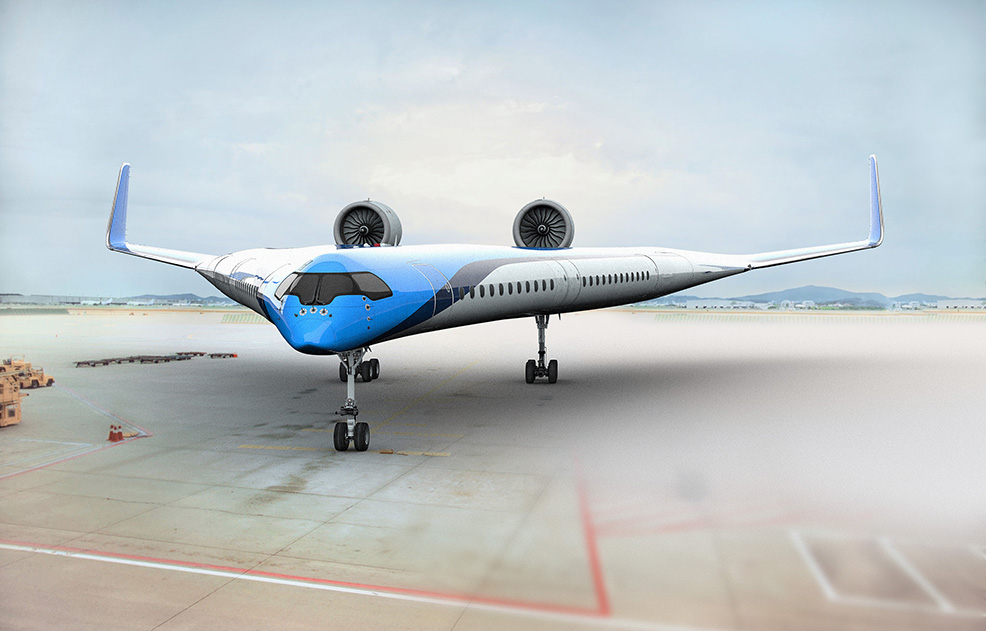 "In recent years, KLM has developed as a pioneer in sustainability within the airline industry," said Pieter Elbers, KLM President & CEO. "The development of aviation has given the world a great deal, offering us an opportunity to connect people. This privilege is paired with a huge responsibility for our planet."
"KLM takes this very seriously and has therefore been investing in sustainability at different levels for many years, enabling it to develop a broad spectrum of sustainability initiatives. We are proud of our progressive cooperative relationship with TU Delft, which ties in well with KLM's strategy and serves as an important milestone for us on the road to scaling-up sustainable aviation."
Henri Werij, dean of the Faculty of Aerospace Engineering at TU Delft, commented: "We are incredibly pleased to be able to cooperate with our trusted partner KLM on our combined mission to make aviation more sustainable. Radically new and highly energy-efficient aircraft designs such as the Flying-V are important in this respect, as are new forms of propulsion. Our ultimate aim is one of emission free flight. Our cooperation with KLM offers a tremendous opportunity to bring about real change."
A flying scale model and a full-size section of the Flying-V's interior will be presented at the KLM Experience Days, Amsterdam Airport Schiphol, to mark the occasion of KLM's 100th anniversary on 7th October 2019.
Comments »