18th September 2019
Robotic farming company raises $14.5m in funding
FarmWise, a robotic farming company, is developing AI software and high-precision automation to cleanly pick weeds from fields and eliminate the need for harmful chemical inputs.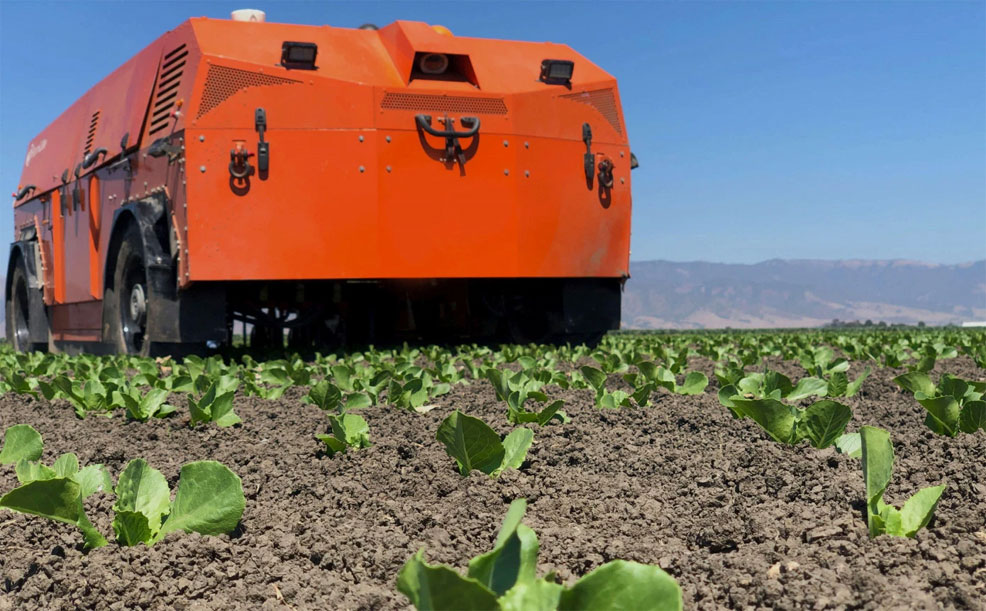 Credit: FarmWise
Founded in 2016, FarmWise builds adaptive robots for agriculture. Supported by a team of 25 farming and AI experts from MIT, Stanford and Columbia, the company is developing machines to autonomously farm every single plant in a field – for greater efficiency, higher yields and a healthier environment.
To expand its engineering and operation teams, as well as boost R&D efforts on plant-level detection and actuation capabilities, FarmWise has partnered with an early stage venture capital firm, Calibrate Ventures. This week, they announced $14.5 million in a Series A funding round.
Farmers globally are in need of eco-friendly processes to meet the rising demand for organic produce, as well as increasing regulations aimed at more sustainable agricultural practices. Despite the higher cost, consumers are willing to pay more for organic fruits and vegetables, due to the lack of pesticides and a greater nutritional value. Worldwide, the area devoted to organic farming increased from 37 million hectares in 2011 to 58 million hectares in 2016. The global market for organic fruits and vegetables is forecast to expand by more than 50% between 2019 and 2024, according to ResearchAndMarkets.
FarmWise's autonomous, AI-enabled robots are designed to perform a variety of functions – starting with weeding, and providing personalised care to every plant they come into contact with. Using machine learning models, computer vision and high-precision mechanical tools, the machines can pick weeds from fields – giving crops the best opportunity to thrive, while eliminating harmful chemical inputs. To date, the robots have removed weeds from more than 10 million plants.
"Each day, one FarmWise robot can weed crops to feed a medium-sized city of approximately 400,000 inhabitants," said Sebastien Boyer, co-founder and CEO of FarmWise. "We are now enhancing the scale and depth of our proprietary plant-detection technology to help growers with more of their processes and on more of their crops. Looking ahead, our robots will increasingly act as specialised 'doctors' for crops, monitoring individual health and adjusting targeted interventions according to a crop's individual needs."
"The FarmWise robot is a great field solution that we can rely on to tackle our critical challenges. It is very exciting to see the progress that has been made over the months," said Alain Pincot, owner of Bonipak and early customer of FarmWise.
Jason Schoettler, co-founder of Calibrate Ventures, commented: "We are thrilled to support FarmWise, which has managed to bring a radical idea from concept to commercialisation in under three years. This is a testament to their uniquely talented team, problem solving capabilities and deep understanding of their customer and market. FarmWise is poised to fundamentally disrupt farming processes and we are excited to play a role in their future."
Comments »