14th October 2019
RightHand Robotics opens office in Japan
RightHand Robotics, a leader in autonomous robotic piece-picking solutions, has announced the establishment of a new corporate entity in Japan – RightHand Robotics GK.
The subsidiary will serve the fast-growing demand for robotic piece-picking in Japan and the rest of the Asia Pacific region. Japan is both the world's second largest retail sector as well as the second largest industrial robotics market, which represents a major opportunity for supply chain automation.
RightHand's first deployment in the country is with PALTAC CORPORATION, Japan's largest wholesaler of consumer packaged goods. PALTAC is adding RightHand's piece-picking solution to its newest facility, RDC Saitama, which opened last week. The warehouse, located in Sugito, a town north of Tokyo, contains over 20,000 stock keeping units (SKUs). The robots will reliably pick and place items of varying size, shape, and weight.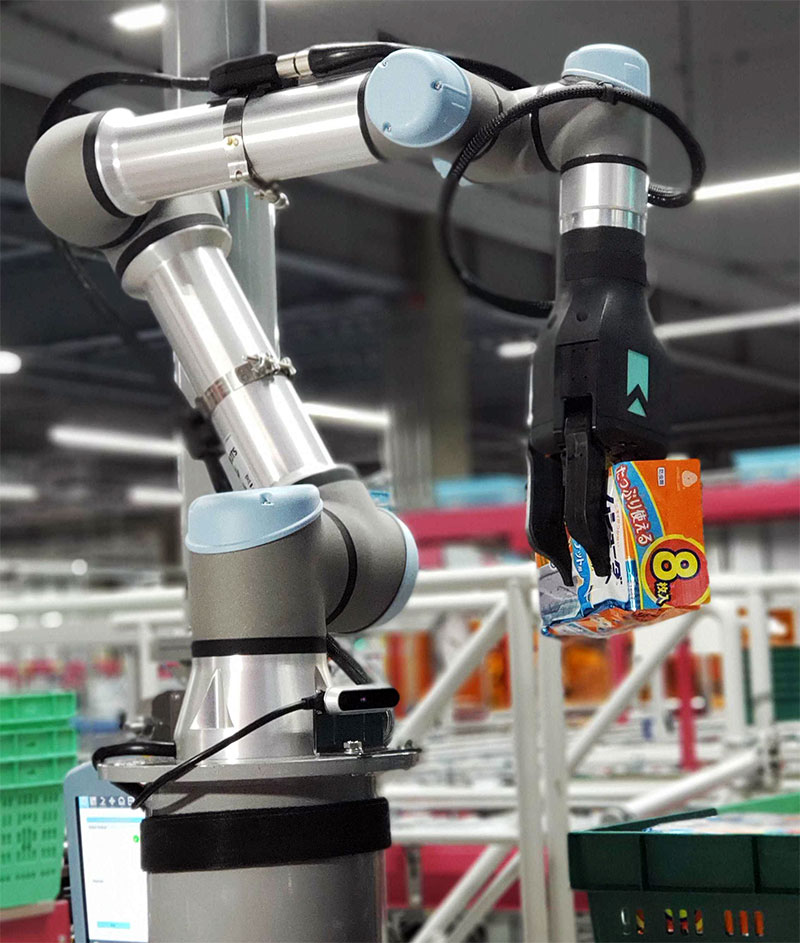 RightHand Robotics was founded in 2014 by a DARPA challenge-winning team from the Harvard Biorobotics Lab, the Yale GRAB Lab, and MIT intent on developing grasping intelligence powered by computer vision and machine learning. Unlike traditional factory robots that come with "fixed" uses and complex setups, RightHand's machines are highly flexible yet simple to integrate. As demonstrated in the video below, they can automate a task that robots have previously struggled to master: recognising and retrieving individual items from boxes; up to 600 per hour. As e-commerce continues to grow, the trend is away from bulk or pallet-load handling, toward single SKUs and piecemeal items.
With more than 20 years of experience introducing innovative U.S. technologies into the Japanese market, Kensaburo Tamura has been named to lead RightHand Robotics GK, serving as Regional Head of Asia Pacific. Previously, he was Country Manager at Cloudera, Inc., a provider of Big Data and AI software platforms.
"Expanding into the Japanese market with the establishment of RightHand Robotics GK is a major accomplishment for our team," said Leif Jentoft, co-founder of RightHand Robotics. "Japan is a huge and expanding market for robotic piece-picking and having a presence there, under Mr. Tamura's leadership, will increase our opportunities in Asia Pacific and play a pivotal role in our global growth."
Comments »