27th December 2019
Volkswagen accelerates production of electric cars
German carmaker Volkswagen is accelerating its move into electric cars. It will achieve its goal of 1 million electric cars per year two years earlier than planned – turning out a million battery-powered cars by 2023, instead of 2025 – and could reach 1.5 million by the end of 2025.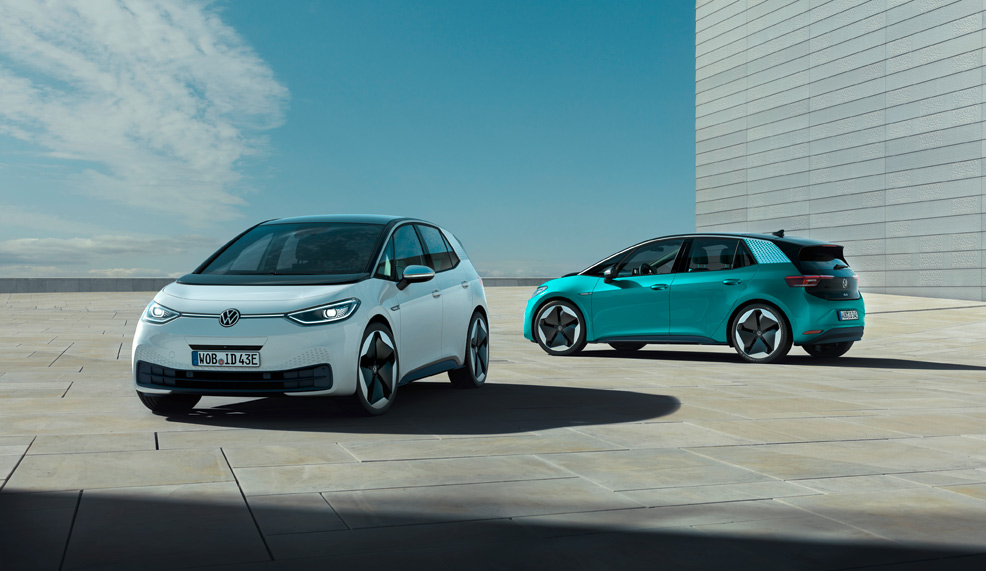 Market launch in 2020: The new Volkswagen ID.3.
Over the next few years, Volkswagen intends to become the world market leader in electric vehicles and is investing €33 billion in these efforts by 2024. Under its latest plans, the company's strategic target of 1 million electric cars is expected to be reached in 2023, two years earlier than previously forecast.
"2020 will be a key year for the transformation of Volkswagen," says Thomas Ulbrich, Volkswagen brand Board Member for E-Mobility. "With the market launch of the ID.3 and other attractive models in the ID. family, our electric offensive will also become visible on the roads. Our new overall plan for 1.5 million electric cars in 2025 shows that people want climate-friendly individual mobility – and we are making it affordable for millions of people."
During the 2019 International Motor Show, Volkswagen presented the first model in an entirely new generation of all-electric vehicles. The ID.3, which had its world premiere at the event, is based on Volkswagen's Modular Electric Drive Toolkit (MEB) and offers ranges from 330 to 550 km (205 to 342 miles). The basic version of the model will cost less than €30,000 ($33,500). For the first time, Volkswagen also offered pre-booking for the ID.3. To date, over 37,000 customers have reserved a car and paid a pre-booking deposit.
Production of the ID.3 began last month. The vehicle is being produced at the gigantic Zwickau plant, which has been fully converted for this purpose. From 2021, up to 330,000 electric vehicles (EVs) will leave the assembly line each year, making Zwickau the largest and most efficient EV factory in Europe.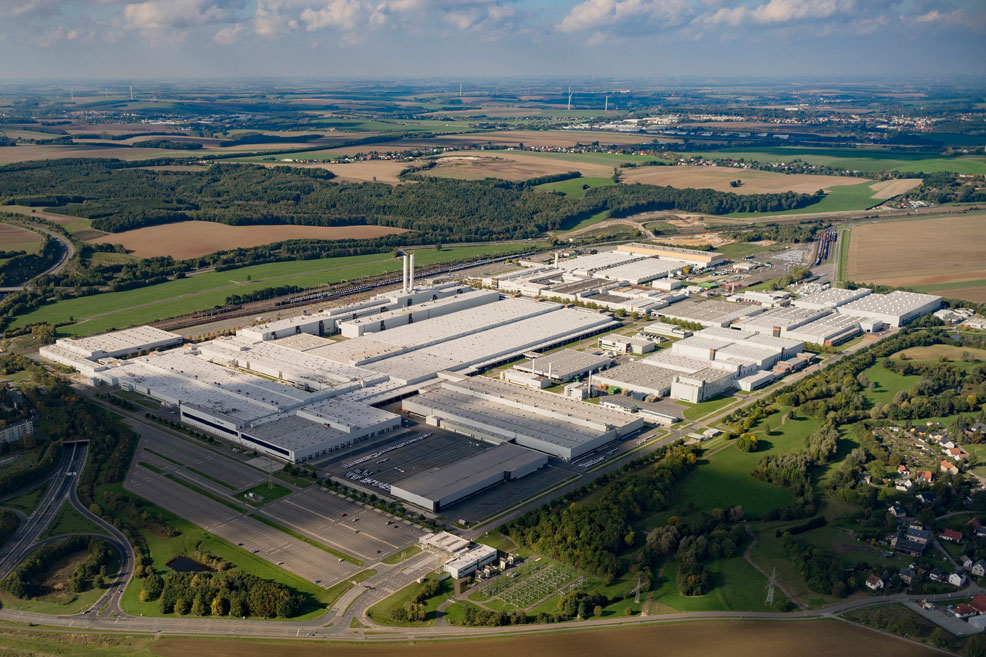 Volkswagen's Zwickau plant.
In addition to its new electric vehicles, Volkswagen has established a subsidiary – Elli – for the development of charging infrastructure. Elli already has more than 10,000 power customers. Together with its dealers, Volkswagen plans to install a total of 36,000 charging stations throughout Europe by 2025.
Volkswagen also has major plans for the development, testing and production of battery cells. A battery cell factory with a capacity of 16 gigawatt-hours is to be developed in Salzgitter, central Germany, from 2020. The start of production is planned for late 2023/early 2024. For this purpose, Volkswagen has entered into a joint venture with Swedish battery manufacturer, Northvolt.
Yesterday, Volkswagen presented yet another innovation: autonomous charging via mobile robots. This concept, seen in the video below, shows how every car parking space could become a charging point. The robots are only a vision at this stage, but offer a glimpse of what may be possible in the not-too-distant future.
"The mobile charging robot will spark a revolution when it comes to charging in different parking facilities – such as multi-storey car parks, parking spaces and underground car parks – because we bring the charging infrastructure to the car, and not the other way around," explains Mark Möller, Head of Development at Volkswagen Group Components. "With this, we are making almost every car park electric – without any complex, individual infrastructural measures. It's a visionary prototype, which could be made into reality quite quickly, if the general conditions are right."
Comments »