20th January 2020
World's largest offshore wind farm begins construction
Construction has started on Dogger Bank Wind Farm, off the eastern coast of England in the North Sea. This will become the world's largest offshore wind farm when completed in 2025, with 260-metre-high turbines generating a combined 3.6 gigawatts.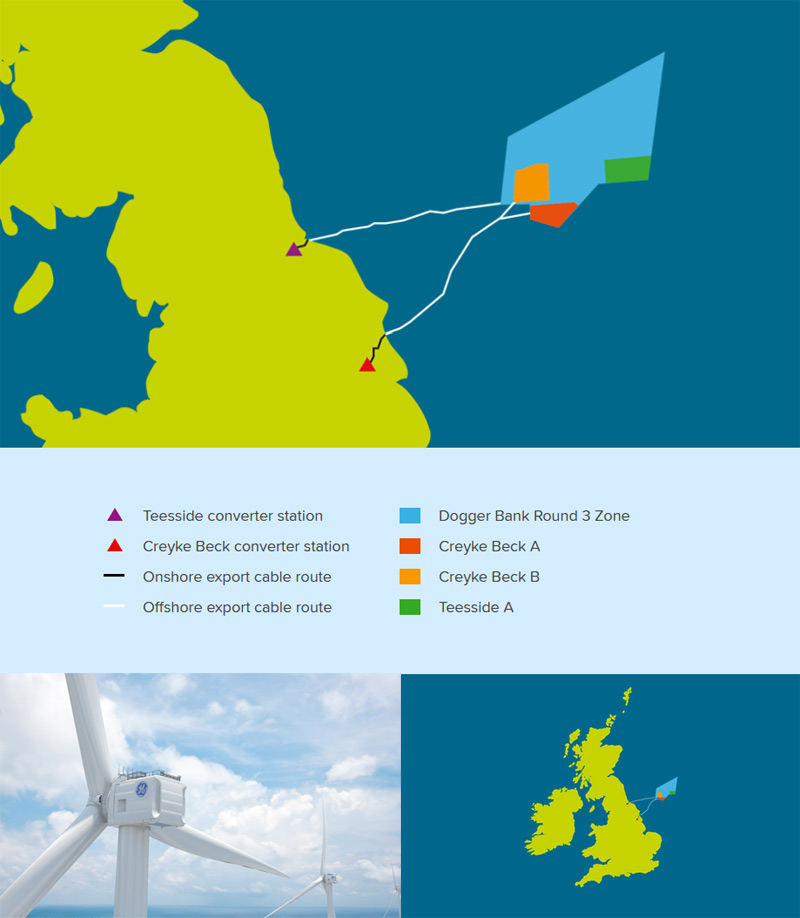 Dogger Bank Wind Farms – a joint venture between SSE Renewables and Equinor – consists of three offshore wind farm sites in the North Sea, generating a total of 3.6 gigawatts (GW): Creyke Beck A (1.2GW), Creyke Beck B (1.2GW) and Teesside A (1.2GW).
The project will make use of the world's most powerful turbine, GE's Haliade-X, standing 260 metres (853 ft) high with 107 metre (350 ft) long blades and each producing 12MW of power. The Haliade-X can function even in low wind conditions and improves the sensitivity to year-over-year wind variation. Hundreds of these turbines combined will supply enough renewable energy for more than 4.5 million homes. The first electricity will be available in 2023 and all three sites will become fully operational by 2025.
As of December 2019, the UK's total offshore wind capacity stood at 8.5 GW. The addition of 3.6 GW is therefore a substantial boost, with more to come from various other projects, underscoring the rapid progress in wind energy. Even the London Array, the world's largest offshore wind farm back in 2013, now appears dwarfed by these latest developments, with its capacity of "only" 630 MW and turbines of 87 m (285 ft).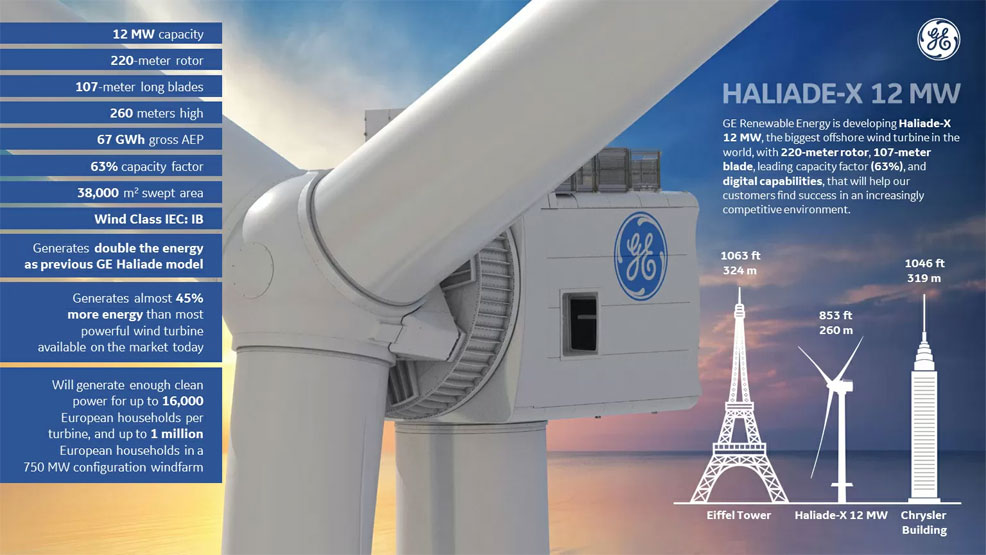 Jones Bros Civil Engineering, one of the UK's leading civil engineering contractors, has been awarded the contract to install the onshore cable infrastructure for the Creyke Beck A and Creyke Beck B sites. This includes approximately 20 miles of electrical cables within ducts. The ducts will be installed within trenches and where required via drilling under existing infrastructure and natural obstacles.
Steve Wilson, Managing Director of Dogger Bank Wind Farms, said: "Getting the first spade in the ground is a significant milestone on any project, but for what will be the world's largest offshore wind farm, this is a major moment for a project that has already been over a decade in the making. Dogger Bank Wind Farms will play a critical role in the UK's effort to achieve net-zero through the use of low-carbon fuel sources and we're incredibly pleased to work with one of the UK's leading civil engineering contractors, Jones Bros, as we commence construction and start delivering Dogger Bank."
The site where Dogger Bank will stand is relatively shallow at only 18 to 35 metres depth. The area has an interesting geologic history. The remains of vegetation, mammals, and evidence of human activity show archaeologists that it was, for a period of time, a land mass connecting the UK to mainland Europe. This region was known as Doggerland. When the sea level rose after the last glaciation (ice age), it gradually became an island, until it was completely covered by water sometime between 8,000 and 5,500 years ago.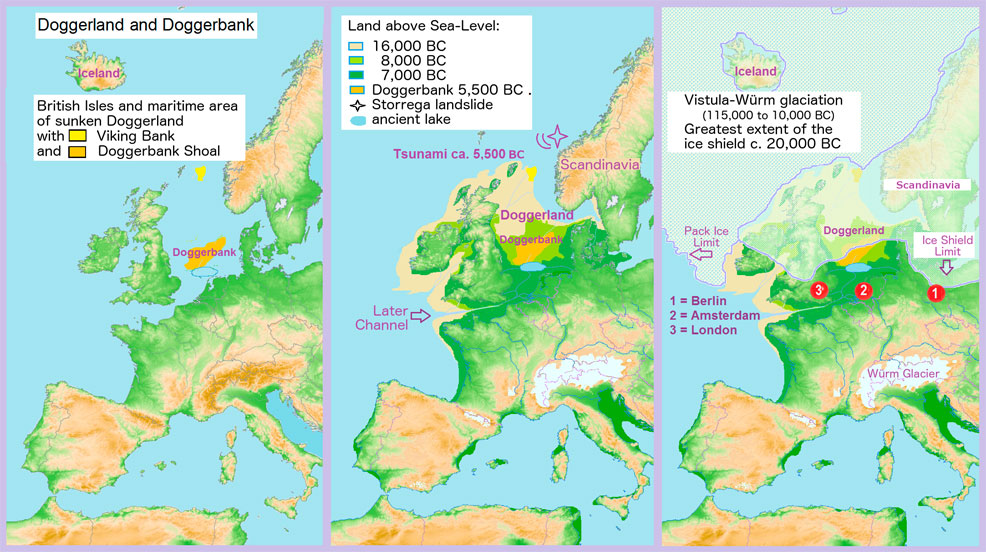 Francis Lima [CC BY-SA (https://creativecommons.org/licenses/by-sa/4.0)]
Comments »