21st February 2020
New £1.2bn supercomputer will improve weather and climate models
The UK's Met Office has announced £1.2 billion (US$1.55bn) in funding for a new supercomputer. The system will feature 145 petabytes (PB) of computational power – second only to Summit, the current fastest machine in the world.
In terms of speed, the system will offer an 18-fold improvement on the Met Office's currently used Cray XC40. In terms of accuracy and scale, it will shrink weather forecast resolutions down from 10 sq. km today, to just 1 sq. km when it becomes operational. For major airports, the Met Office is aiming for a further threefold improvement in map resolution, to 300 square metres.
The combination of improved science and computing power means that today's four-day forecasts are as accurate as one-day forecasts were 30 years ago. However, researchers want to see even greater advances, to better predict when and where severe weather is going to strike, and to model the longer-term climate change in greater detail than ever before. Data from this new machine – the world's most powerful dedicated solely to weather and climate – will be used to more accurately forecast rainfall and other variables. This could, for example, help the Environment Agency in planning flood defences, or enable airports to better prepare for disruption, as well as providing more detailed information for the energy sector to mitigate against potential energy blackouts and surges.
"The agreement to upgrade the Met Office high performance computer is welcome news," said Professor Ted Shepherd, Chair of the Science Review Group at the Met Office Hadley Centre. "The improved processing power will deliver a step-change in weather forecasting and climate modelling capability for the UK, such as further development of the Earth Systems Model, which involves collaboration with the many UKRI-NERC funded research centres.
"Improved daily to seasonal forecasts and longer-term climate projections will equip society with a greater ability to proactively protect itself against the adverse impacts of climate change."
The Met Office is at the forefront of supercomputing, using its latest technology to drive advances in environmental forecasting. As a result, detailed reports of weather in the UK – often a favourite topic of conversation in this country – now take place every hour instead of every three hours, providing crucial and timely updates when extreme weather is approaching.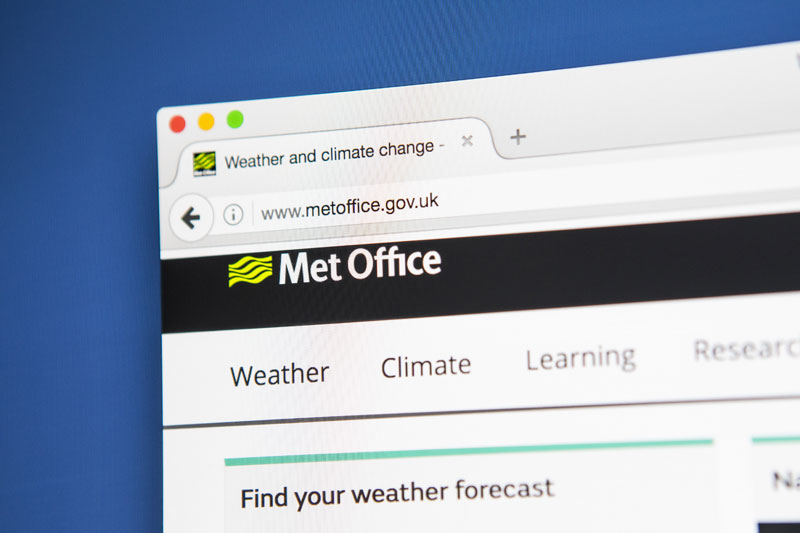 Credit: chrisdorney
The benefit has been felt recently: major storms Ciara and Dennis, and the Beast from the East in 2018, were forecast five days in advance, enabling local councils and emergency services to prepare and instigate resilience plans. Similarly, the Environment Agency has used the Met Office's latest UK climate projections to set out potential future flooding scenarios and how funding can be best allocated.
The Government investment will replace Met Office supercomputing capabilities over a 10-year period from 2022 to 2032. The current Met Office Cray supercomputers reach their end of life in late 2022. The first phase of the upgrade will increase the computing capacity six-fold. The Met Office will then look to deliver at least a further three times increase in supercomputing capacity for years 6-10.
The machine is expected to generate up to £23 billion (US$30bn) in economic benefits, or about 19 times the original investment. Hewlett Packard Enterprise's Cray subsidiary, the company awarded the contract, is also expected to build the first exascale computers for the U.S. government, each of which will be at least five times as powerful as the Summit system that currently holds the world performance record. Looking further ahead, to the 2030s, zettaflop-scale computing could enable weather forecasts with 99% accuracy over a two week period, at map resolutions of square metres.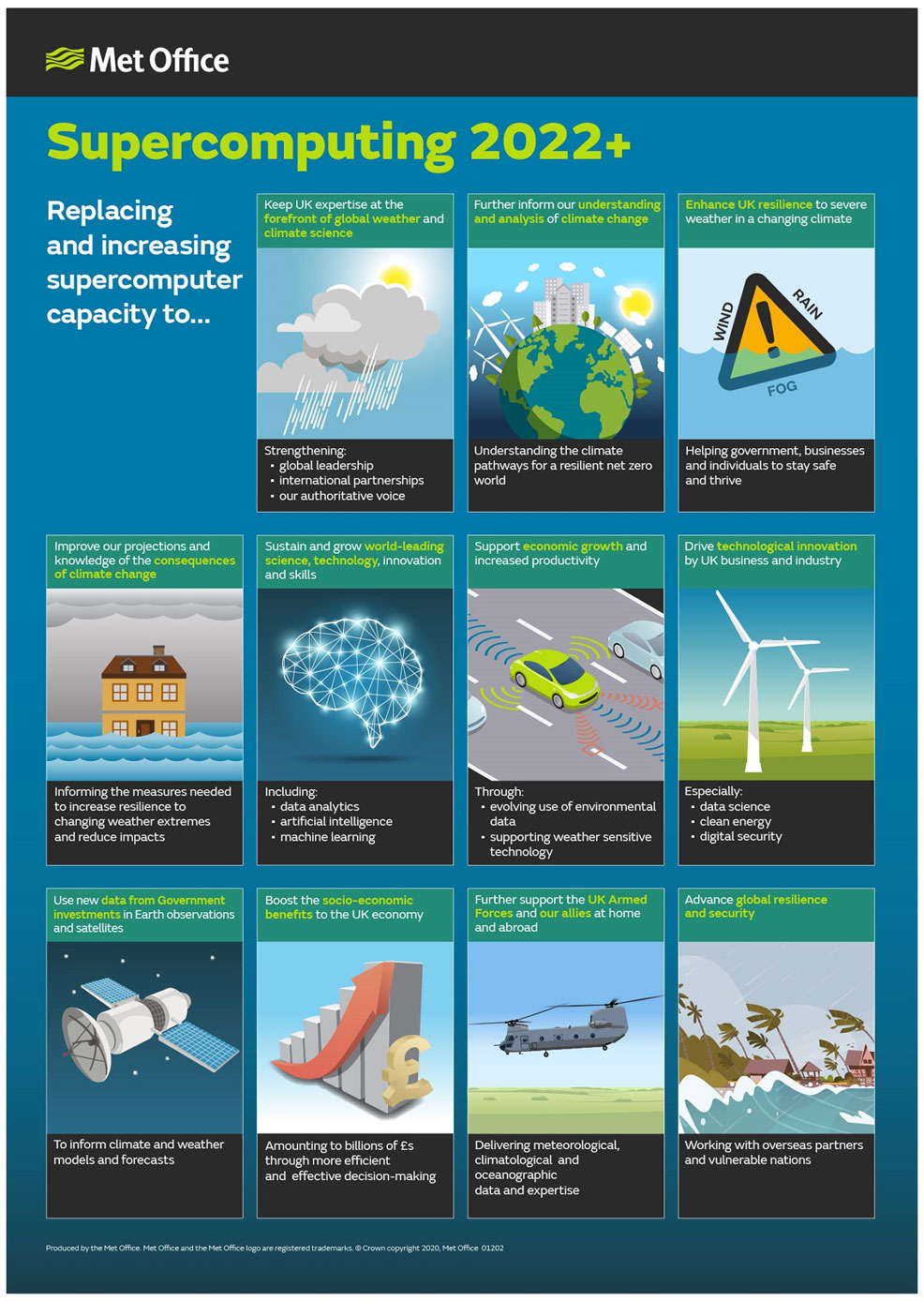 Comments »