19th April 2020
First private lunar lander gets target site for 2021
Engineers at private aerospace company Intuitive Machines (IM) have confirmed a launch date and landing site for their upcoming IM-1 mission.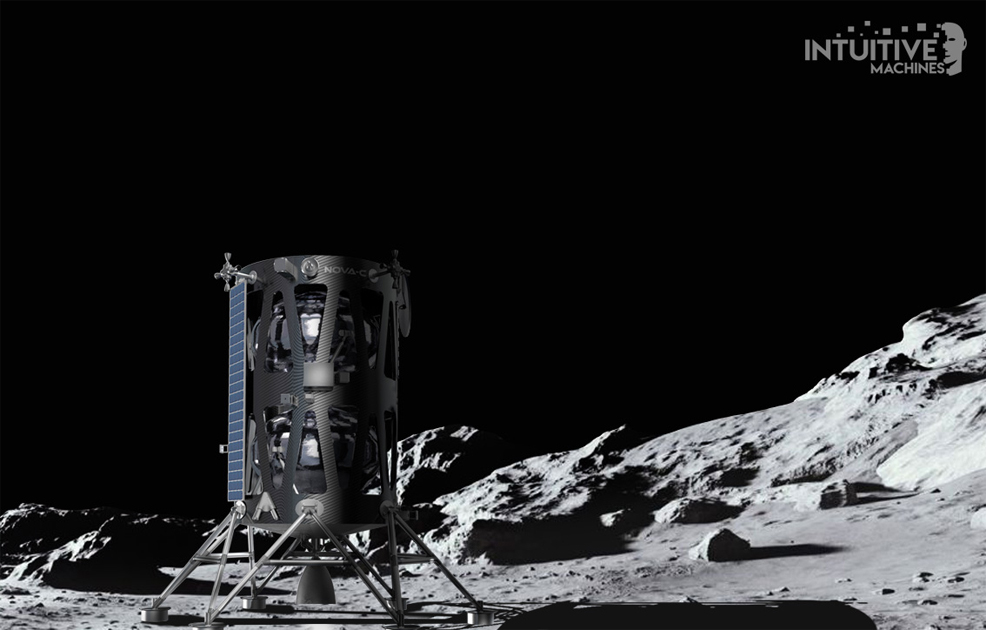 Intuitive Machines (IM) – founded in 2013 and headquartered in Houston, Texas – last year received a $77 million award from NASA to build and launch their unmanned Nova-C Moon lander. This robotic spacecraft will carry five science instruments for the agency as part of a new program called Commercial Lunar Payload Services (CLPS).
A total of nine companies competed for NASA payload delivery contracts. Of the three companies selected for missions, IM has the largest lander, standing at roughly 3 m (10 ft) tall and delivering up to 100 kg (220 lb) of cargo.
This week, IM confirmed a launch date of 11th October 2021, using a SpaceX Falcon 9 rocket. Upon arrival at the Moon, the IM1 mission will test an automated Precision Landing and Hazard Avoidance (PLHA) system, paving the way for NASA astronauts to land on the lunar surface by 2024. The Nova-C is designed to be capable of relocating itself – by performing a vertical takeoff, cruise, and vertical landing – and could provide a technology platform that scales up to mid and larger-sized lander classes, potentially accommodating much larger payloads.
IM says their spacecraft can reach any location on the Moon. For the IM1 mission, they have selected a region named Oceanus Procellarum, also known as the Ocean of Storms. More precisely, the targeted site is Vallis Schröteri, also known as Schröter's Valley, the largest valley on the Moon and comparable in size to Earth's Grand Canyon. With its diverse array of geological features, NASA considered a site near Schröter's Valley for the cancelled Apollo 18.
The Flight Dynamics team at Intuitive Machines considered every available detail within one degree of the 25N, 50W coordinates to identify an ideal 200-metre landing site for IM1. The chosen spot is flat, free of large craters and rocks, and has abundant sunlight.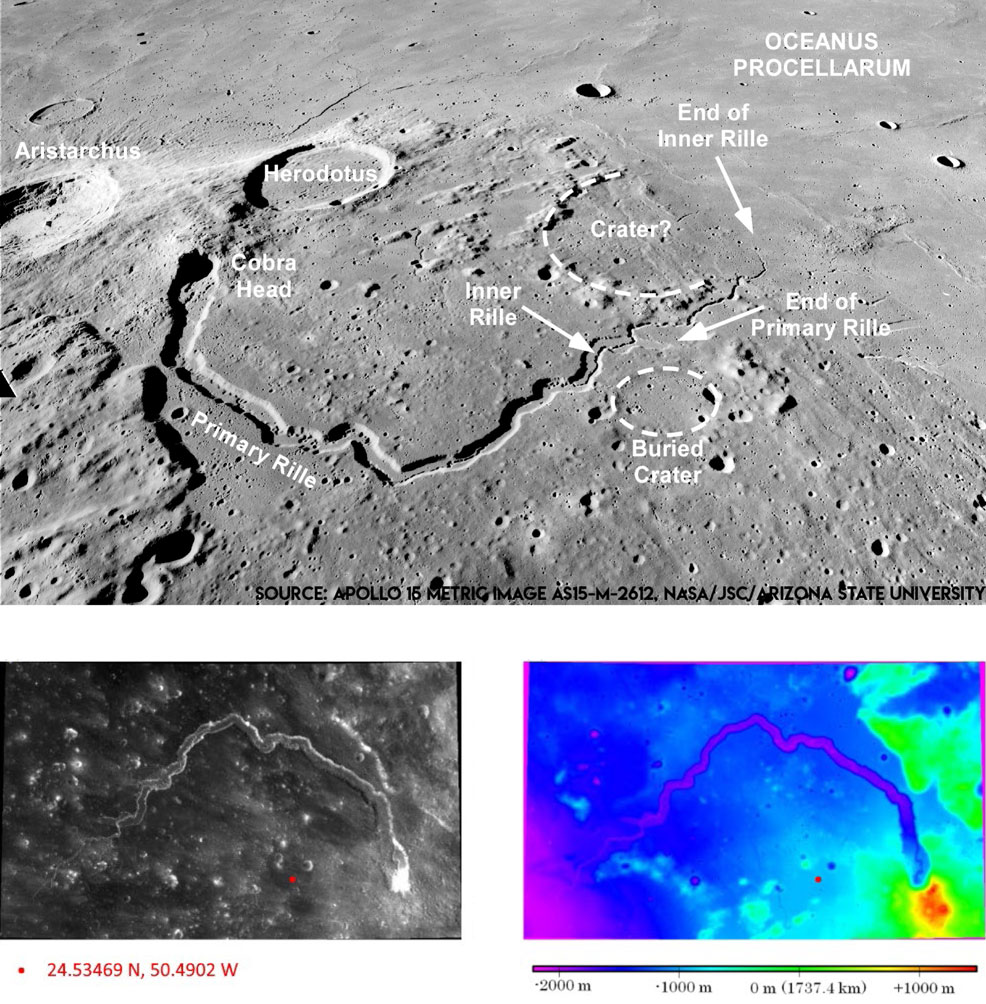 "This kind of lunar landing assessment hasn't been done since the 1972 Apollo mission," said IM President and CEO, Steve Altemus. "The tremendous effort our team has put forth to fully characterise our descent approach, landing site options and lighting conditions to ensure mission success is a paramount task required to fulfil our obligation to our private payload customers and NASA."
"Our Flight Dynamics team really outdid themselves evaluating trajectories and landing conditions during each launch window," said IM Vice President of Research and Development, Dr. Tim Crain. "They managed to design this landing site that is supported across our primary and secondary four-day launch windows. No one in Houston has looked as seriously at landing sites for a funded lunar landing mission in almost 50 years."
The five scientific and technology demonstrations will include Stereo Cameras for Lunar Plume-Surface Studies (SCALPSS), a video capturing system to generate data from the lander's plume as it starts to impact the surface until after engine shut off, which is critical for future lunar and Mars vehicle designs. In addition to these NASA tests, the Nova-C lander will carry some payloads from other customers. The spacecraft will operate for one lunar day, equivalent to 14 Earth days, with 24/7 data coverage at up to 6Mbps.
Since awarding this contract, NASA has expanded the list of CLPS providers eligible to compete for lunar delivery services. The agency plans to work with its partners to send two deliveries to the Moon per year starting in 2021. Future payloads will include instruments to handle stores of lunar water ice, a vital resource for any crewed outpost.
Comments »