26th February 2021
Holographic touchscreens could improve public hygiene
Two companies from Japan have partnered to develop a new holographic display system that could eliminate the need to touch physical surfaces in public environments during the COVID-19 pandemic.

Credit: Murakami Corporation
In October 2020, researchers in Australia found that SARS-CoV-2, the virus responsible for COVID-19, can remain infectious on common surfaces such as glass, stainless steel and banknotes for as long as 28 days.
Self-service checkouts, fast food restaurant touchscreens, ATMs, traffic light buttons, elevator controls and vending machines are just some of the public devices we may come into contact with during our everyday lives. While vaccines are now reducing transmission numbers, the virus is likely to be around for many years, and even if COVID-19 is ever eradicated, other diseases such as colds and influenza will continue to spread via contact with public surfaces.
To address these concerns, researchers in Japan have demonstrated a concept they call Floating Pictogram Technology (FPT). This contactless interface system is based on cutting-edge "air-floating image" optical technology. In essence, FPT projects a light source combined with a specialised mirror to display floating buttons in mid-air, which are bright and highly visible. Spatial sensing technology then pinpoints the 3D position of a finger in the air using a computer algorithm and generates a high-speed response. This allows operation of the interface without directly touching any keys or panels.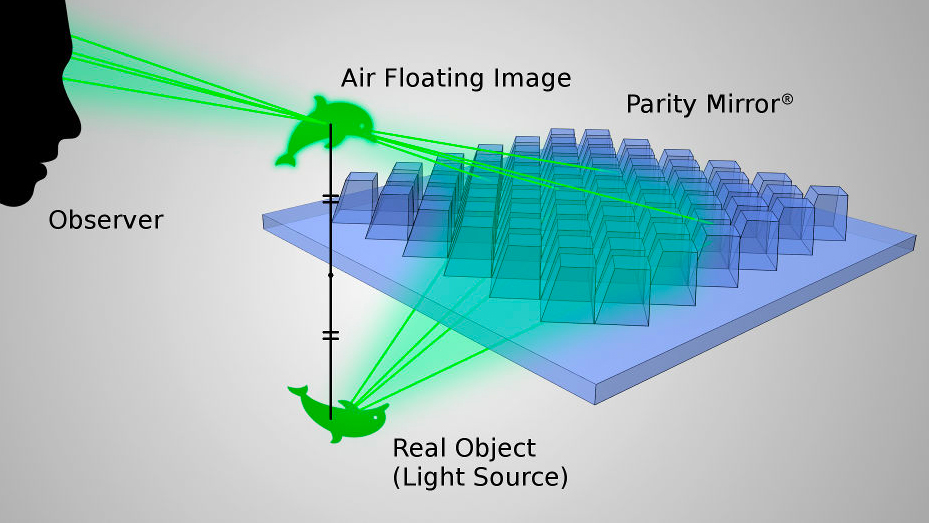 Murakami Corporation, working alongside Parity Mirror, this month announced that it has reached the final stage of development before commercialisation. The first sample devices that incorporate this technology have been sent to manufacturers and hospitals for evaluation.
The system configuration "can be easily deployed for multiple product applications, depending on the size of the product to be embedded and image quality requirements," according to Murakami. The company is aiming for mass production in 2022.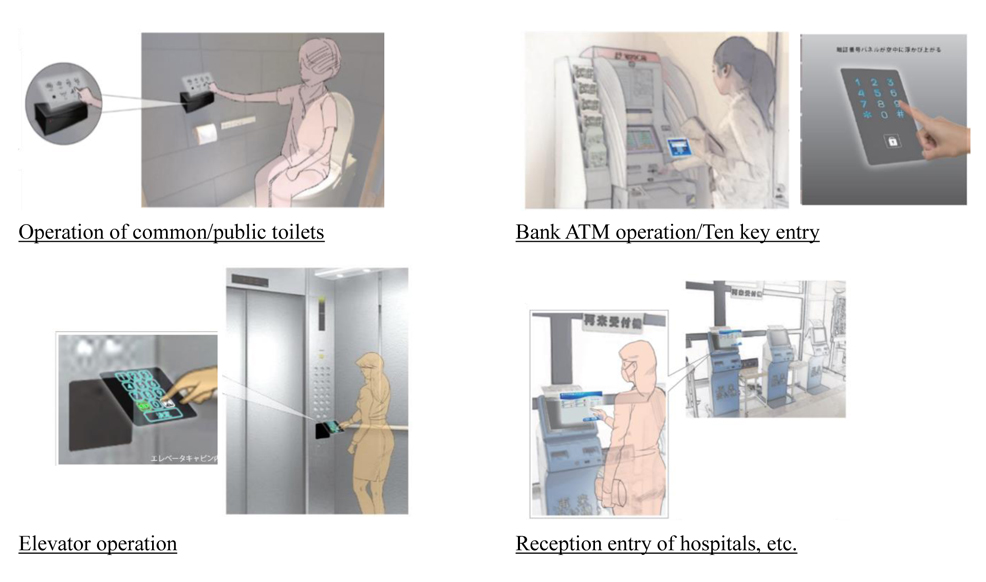 ---
• Follow us on Twitter
• Follow us on Facebook
• Subscribe to us on YouTube
Comments »