27th February 2021
Michelin tyres will be 100% sustainable by 2050
By 2050, all Michelin tyres will be made entirely from renewable, recycled, biosourced or otherwise sustainable materials, the company announced this week.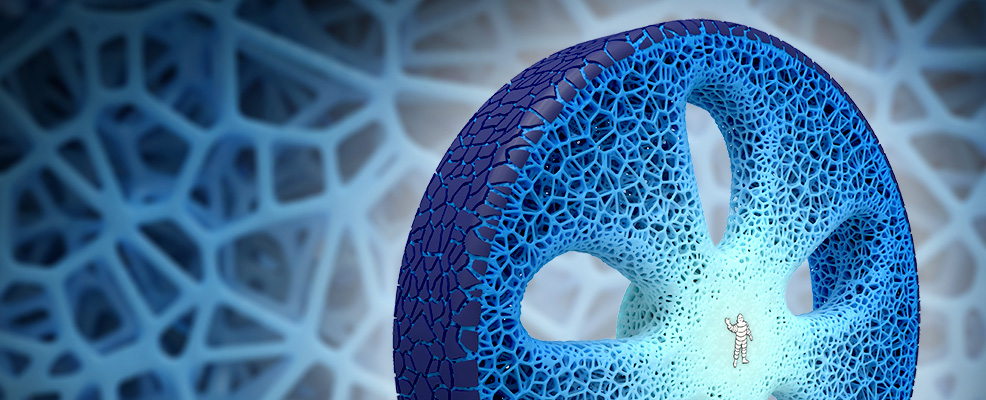 As of today, only 28% of components used in the manufacture of tyres produced by the Michelin Group are made from natural, recycled or otherwise sustainable raw materials. Michelin is now committed to increasing that figure to 100% within 30 years.
A typical Michelin tyre comprises more than 200 ingredients. The main one is natural rubber, but the many others include synthetic rubber, metal, fibres and components that strengthen a tyre's structure, like carbon black, silica and plasticisers. Incorporated in perfect proportions, these materials interact to deliver an optimal balance of performance, driveability and safety.
Michelin is the world's second largest tyre company (behind Japan's Bridgestone) with a market share of 14%. It has impressive R&D capabilities, with about 6,000 people – nearly 5% of its workforce – employed in seven research and development centres and mastering 350 areas of expertise. To date, this has led to the filing of 10,000 patents covering tyre design and manufacturing. The French company appears confident that its designers, engineers and chemists will achieve 100% sustainable tyres worldwide by 2050.
To achieve its goal, Michelin says it will leverage "our advanced technological maturity in high-tech materials, our own technology incubator, as well as partners with incredibly innovative technologies."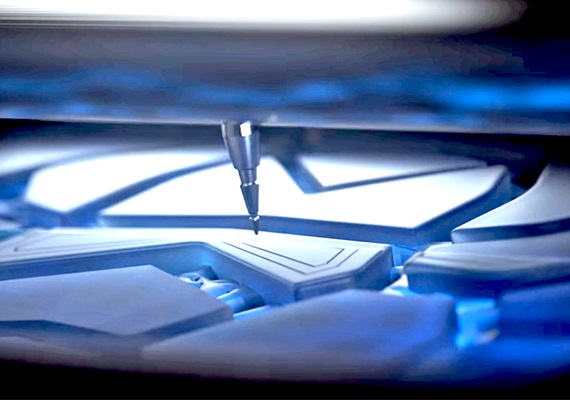 For example, butadiene is an important monomer in the production of synthetic rubber and is today derived from petroleum. Many projects are already underway to produce butadiene from biomass (e.g. corn stover, rice husks, and waste wood). Michelin also plans to regenerate and recycle plastics wherever possible and will aim to recover carbon from used tyres.
Additionally, Michelin will undertake to use as little material as possible in its tyres without affecting their performance. The aim is to both limit the impact of tyres on the planet's resources and to improve their rolling resistance, thereby lowering particulate emissions.
Michelin is forging partnerships with a range of innovative companies and start-ups. The technologies being developed by these collaborations go beyond the world of tyres and could be used in other industries, enabling them to benefit as well from recovered raw materials that are reusable.
For example, Michelin recently signed an agreement with Canada-based Pyrowave to produce recycled styrene from plastics found in packaging like yoghurt pots and food trays, or in insulating panels. Styrene is an important monomer used to manufacture not only polystyrene but also synthetic rubber for tyres and a wide variety of consumer goods. Eventually, tens of thousands of tonnes of polystyrene waste could be recycled back into its original products as well as into Michelin tyres every year.
In September 2020, French biotech company Carbios announced the regrouping of its teams onto a single site belonging to Michelin. Carbios is developing enzymes to deconstruct PET plastic waste into its original pure monomers, which can be infinitely recovered and reused to make new plastics. One of these recovered plastics just happens to be the polyester yarn used in tyre manufacturing. Some four billion plastic bottles could potentially be recycled into Michelin tyres every year.
More recently, Michelin announced a partnership with Swedish company Enviro to build its first new-generation end-of-life tyre processing plant. Enviro has developed a patented technology to recover carbon black, pyrolysis oil, steel, gas and other high-quality reusable materials from end-of-life tyres. This will enable everything in these tyres to be recovered and reused in several types of rubber-based production processes.
In related news, Michelin plans to incorporate Radio Frequency Identification (RFID) chips into all its car tyres by 2023. At the end of a tyre's life, the technology could be used to improve recycling rates, allowing proof of recycling, as well as boosting the efficiency of energy recovery programmes.
---
• Follow us on Twitter
• Follow us on Facebook
• Subscribe to us on YouTube
Comments »