8th May 2021
New 3D printing process uses wood waste
Desktop Metal has become the first manufacturer to upcycle wood waste into 3D printing for the creation of custom and luxury wood products.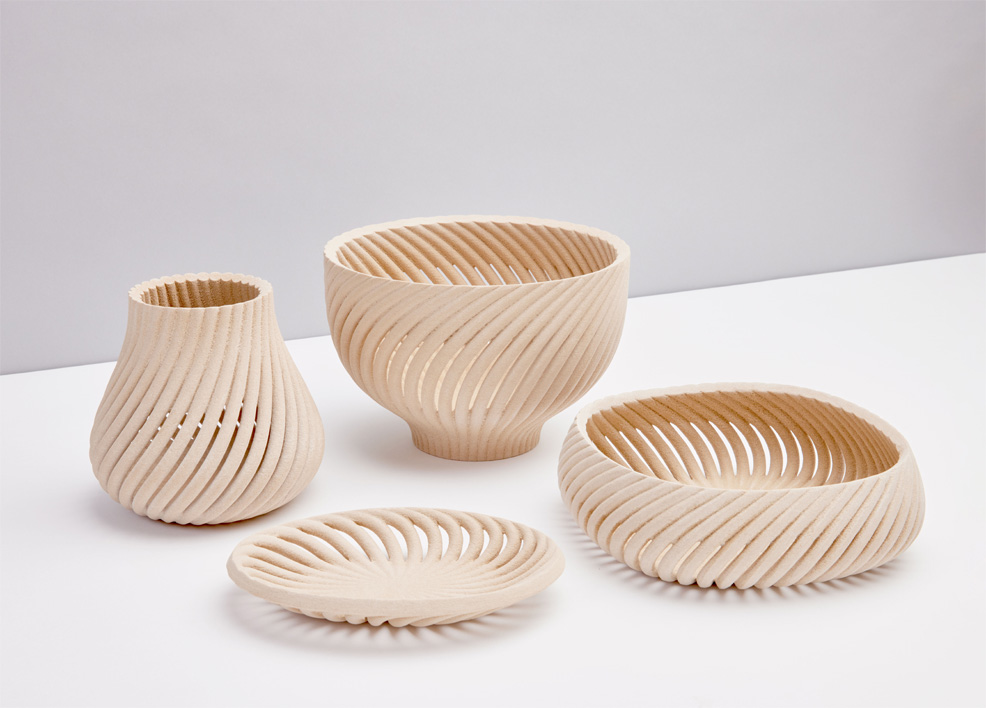 Desktop Metal, a Massachusetts-based provider of additive manufacturing solutions, has announced the launch of Forust – a new process that enables the creation of sustainably produced, functional, end-use wood parts, using its patented single-pass binder jetting technology.
The Forust process upcycles waste byproducts from wood manufacturing (cellulose dust) and the paper industry (lignin) and re-materialises functional wood parts through high-speed 3D printing, which even includes a digital grain throughout the part. Just some of the wood grains the software can digitally reproduce are ash, ebony, mahogany, rosewood, and zebrano.
This offers architects, designers and manufacturers a new way to produce luxurious and custom wood pieces for home decor, interiors, transportation, and architectural design. They can do so with a superior environmental footprint, new geometries and a quality unavailable from traditional "subtractive" wood manufacturing technology.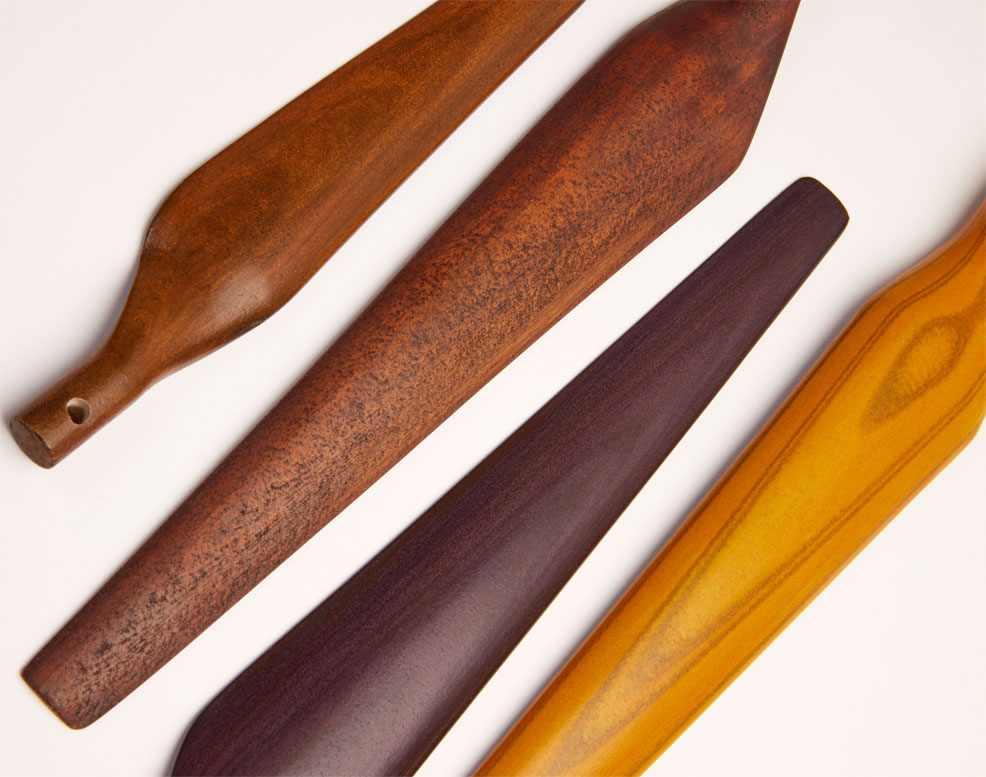 "The inspiration for Forust was to begin with sawdust and end with forests," said Andrew Jeffery, co-founder and CEO. "Our process is based on extensive research conducted over the past decade in the field of hardwood lumber, leading to complex and elegant finished structures. Through advanced CAD software, proprietary materials and Desktop Metal binder jetting mass production platforms, we can now manufacture beautiful, functional and innovative wood products for a variety of architectural, interior, and home goods applications from upcycled wood byproducts."
During the Forust printing process, layers of specially treated sawdust are spread and selectively joined by a non-toxic and biodegradable binder. Digital grain is printed on every layer and parts can then be sanded, stained, polished, dyed, coated and refinished in the same way as traditionally manufactured wood parts.
"Forust offers nearly unlimited design flexibility," said Jeffery. "From exotic grain structures to grainless wood, we can digitally reproduce wood textures and a myriad of grain types. And, because they are made from a wood and bioresin compound, these parts exhibit the functionality and stiffness in line with conventional wood. Our finished pieces are indistinguishable from traditionally manufactured wood products you would find in a store. The additive manufacturing process literally becomes invisible."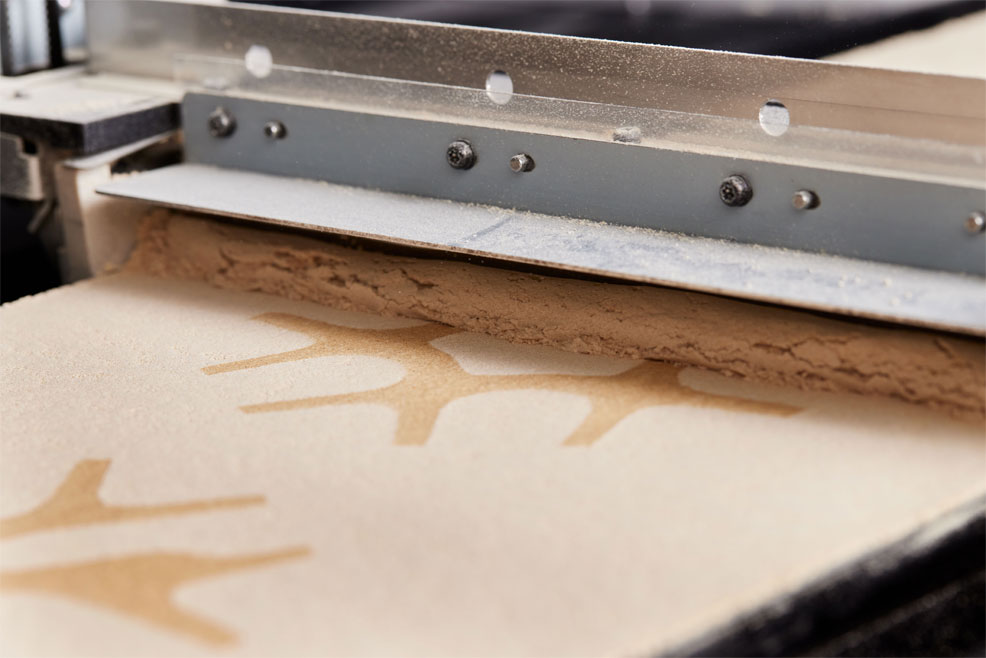 15 billion trees – about 475 every second – are cut down each year to produce paper, build homes, and make furniture. From this, millions of tons of wood waste are generated annually. A portion of this waste is recovered and then sold to downstream markets to make particle board or wood pellets. The remaining sawdust is either burned, contributing to air pollution, or sent to landfill. Though biodegradable, sawdust can be harmful to the environment in large quantities. As it decomposes, sawdust releases high concentrations of lignin and fatty acids, which can impact water supplies, potentially poisoning wildlife and micro-organisms. Forust's environmental benefit is twofold – reducing the amount of sawdust sent to landfill or incineration by instead processing it for 3D printing, and combating deforestation by producing sustainable products from wood waste. If a product eventually breaks or wears out, it could potentially be ground out and reprinted into something new.
Parts printed using the Forust process could be used in a wide variety of applications – one-of-a-kind decorative panels, custom wood inlays, furniture pieces including cabinet doors, chairs, wooden accent walls, and tables, home goods products ranging from flowerpots, bowls and picture frames, to textured blocks, bathroom accessories, desk accessories, sculptures, tiles and more. Globally, the market for finished wood products, currently at $1.3 trillion, is expected to reach $1.8 trillion by 2027.
"The Forust technology allows us to take something that was previously wood waste and re-materialise it into exquisitely beautiful and useful things. We are honouring the cellulose and lignin of the trees by rearticulating them into assets for present and future generations," said William McDonough, architect and globally-recognised leader in sustainable development, who has pioneered the circular economy. "By allowing millions of trees to remain in place in their forests, Forust is launching a highly evolved technology for the circular technosphere that supports and celebrates stewardship of the natural, regenerative, and diverse biosphere, making it not only smart, but wise. This is a historic and material opportunity in the history of design and the making of things that reminds me of Arthur C. Clarke's famous quote, 'Any sufficiently advanced technology is indistinguishable from magic.' As a lover of wood and forests, I find Forust indistinguishable from magic. The 3D printing of wood using waste natural materials is a gamechanger. We have only begun to explore its beneficial potentials, but it is clear they are immense."
"As a designer, I use a lot of wood – and being able to use a product made from sawdust and lignin is an amazing resource," said Yves Béhar, Swiss industrial designer and founder of fuseproject. "The future of design and production really hinges on new technologies coming on and allowing designers to approach materials and manufacturing in ways that are sustainable, in ways that are low carbon footprint, in ways that we are using waste instead of cutting down more trees or extracting more oil out of the soil. Design isn't just something that remains the same all the time. This new technology allows us to really address some of the critical problems around the environment and global warming that we are facing."
---
• Follow us on Twitter
• Follow us on Facebook
• Subscribe to us on YouTube
Comments »