23rd August 2021
New record for 6G data transmission
South Korean company LG Electronics, working with German research organisation The Fraunhofer Society, has successfully transmitted data a distance of 100 metres with a 6G signal.
6G is the next generation of wireless communication technology, following the current 5G standard. It operates at much higher frequencies than the latter and is expected to offer a ten-fold boost in data rates when eventually commercialised.
Still in the early stages of research and development, 6G is currently limited to short ranges and has the problem of power loss during transmission and reception between antennas. A major technical challenge to date has been the need for power amplification to generate a stable signal across ultra-wideband frequencies. The power amplifier developed by LG and its German partners was crucial to the success of this latest test. It generated a stable signal output up to 15 dBm in the frequency range between 155 to 175 GHz.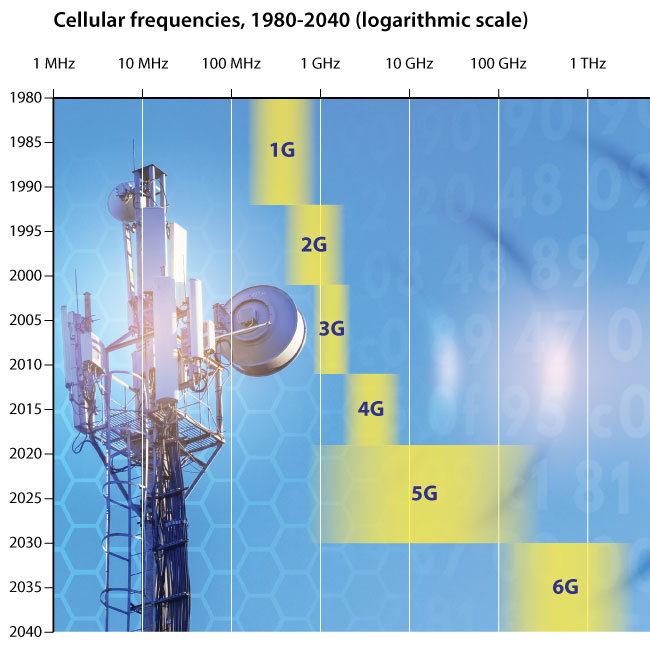 LG also demonstrated "adaptive beamforming" technology which alters a signal's direction in accordance with changes to the channel and receiver position, alongside "high gain antenna switching" that combines output signals of multiple power amplifiers and transmits them to specific antennas.
The researchers transmitted data between the Fraunhofer Heinrich Hertz Institute and the Berlin Institute of Technology in Germany. They achieved a nearly seven-fold increase in distance compared to the previous record of just 15 metres at 140 GHz, set by rival company Samsung in June.
"The success of this test demonstrates that we are ever closer to the successful application of terahertz radio communication spectrum in the upcoming 6G era," said Dr. I.P. Park, president and CTO of LG Electronics. "Our successful partnerships with local and global research institutions and organisations to advance the development of 6G capabilities have been very rewarding."
With much higher data rates, improved network stability, minimal latency, and wider geographic coverage, 6G will play a vital role in connecting the many billions (if not trillions) of objects in the emerging Internet of Things (IoT) and is expected to be available by 2030.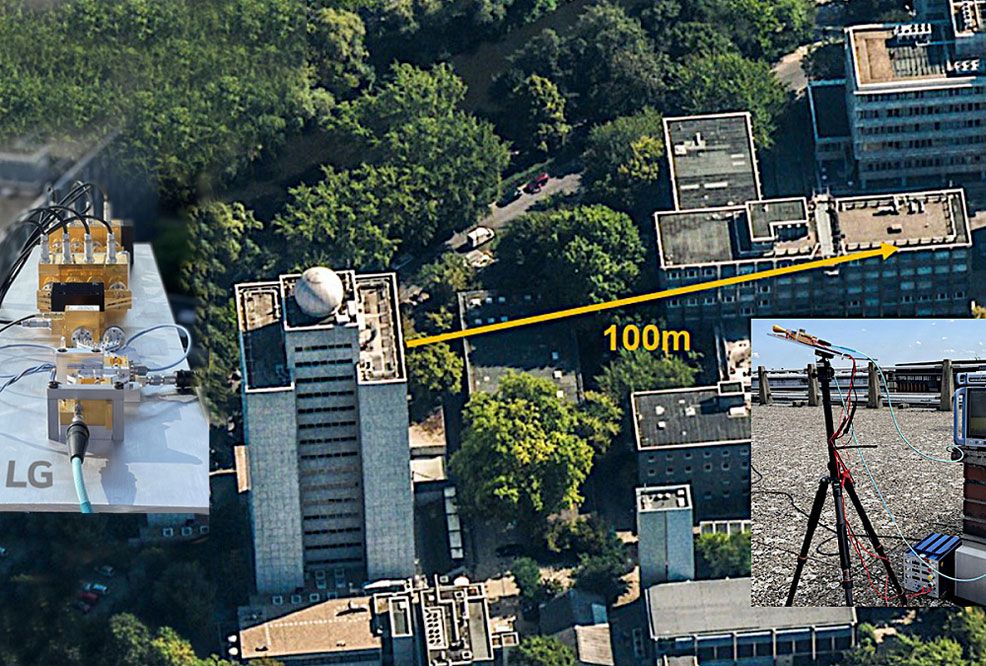 ---
• Follow us on Twitter
• Follow us on Facebook
• Subscribe to us on YouTube
Comments »