28th September 2021
Ford and SK to invest $11.4bn in EVs
Ford, in a partnership with SK Innovation, has announced an $11.4 billion plan for electric vehicle (EV) production, its largest ever investment in the United States, with a major new factory in Tennessee and twin battery parks in Kentucky creating nearly 11,000 jobs.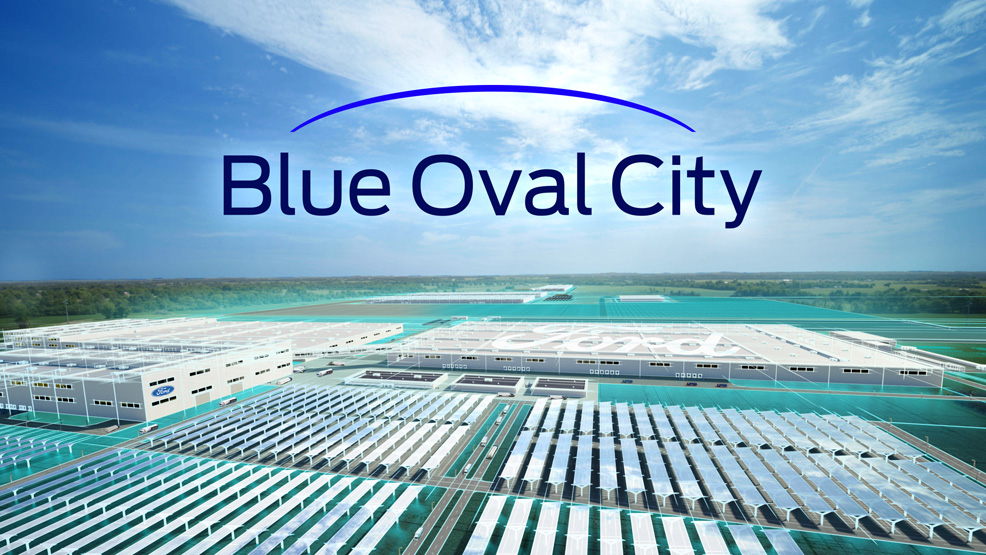 An all-new $5.6 billion mega campus planned for Stanton, Tennessee, called Blue Oval City, will create 6,000 new jobs. Credit: Ford
Ford Motor Company, the second largest U.S.-based automaker, is planning to dramatically scale up its electric vehicle offerings for American customers with two new massive, eco-friendly, and technologically advanced campuses in Tennessee and Kentucky.
The first – a brand new, $5.6 billion mega campus near Memphis, Tennessee, called Blue Oval City – will create an estimated 6,000 new jobs and reimagine how vehicles and batteries are manufactured. Blue Oval City will allow Ford to assemble an expanded line-up of electric F-Series vehicles and will include a BlueOvalSK battery plant, key suppliers and recycling. The new Tennessee assembly plant is designed to be carbon neutral with zero waste to landfill once fully operational.
The second – located in central Kentucky – will be a dedicated battery manufacturing complex built in collaboration with SK Innovation, creating an estimated 5,000 jobs. As pictured in the rendering below, this $5.8 billion BlueOvalSK Battery Park will consist of twin battery plants on the site and is designed to supply Ford's North American assembly plants with locally assembled batteries, for powering next-generation electric Ford and Lincoln vehicles.
Investments in the new Tennessee and Kentucky plants are being made via BlueOvalSK, a new joint venture to be formed by Ford and SK Innovation, subject to definitive agreements, regulatory approvals and other conditions.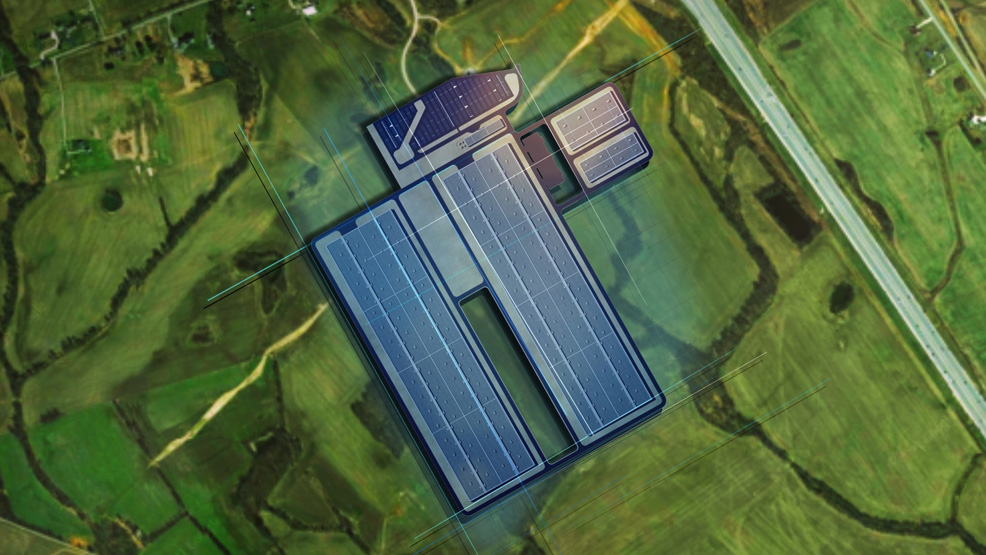 Concept design for twin battery plants on a site in Kentucky that will supply Ford's North American EV assembly plants. Credit: Ford
"This is a transformative moment where Ford will lead America's transition to electric vehicles and usher in a new era of clean, carbon-neutral manufacturing," said Ford Executive Chair, Bill Ford. "With this investment and a spirit of innovation, we can achieve goals once thought mutually exclusive – protect our planet, build great electric vehicles Americans will love and contribute to our nation's prosperity."
This news comes amid strong demand for the all-new Ford F-150 Lightning truck, E-Transit and Mustang Mach-E electric vehicles and is on top of Ford's recent announcement to expand production capacity and add jobs at the Ford Rouge Electric Vehicle Center in Dearborn, Michigan.
"This is our moment – our biggest investment ever – to help build a better future for America," said Jim Farley, Ford president and CEO. "We are moving now to deliver breakthrough electric vehicles for the many, rather than the few. It's about creating good jobs that support American families, an ultra-efficient, carbon-neutral manufacturing system, and a growing business that delivers value for communities, dealers and shareholders."
Ford's share of the joint investment, which amounts to $7 billion, is the largest ever investment at one time by any U.S. automotive manufacturer. As part of a more-than-$30 billion investment in electric vehicles through 2025, it supports the company's longer-term goal to create a sustainable manufacturing ecosystem, and to accelerate its progress towards achieving carbon neutrality, backed by science-based targets in line with the Paris Climate Agreement. Ford is aiming for 50% of its global vehicle volume to be fully electric by 2030.
At 3,600 acres (nearly six square miles), Blue Oval City will be even larger than the "gigafactories" built by Elon Musk's Tesla. Despite its size, the assembly plant is designed to have as minimal an impact as possible on the surrounding environment – and even to generate positive impacts, with a regenerative effect on the local environment through biomimicry in the facility's design.
Through an on-site wastewater treatment plant, the assembly plant will make zero freshwater withdrawals for assembly processes by incorporating water reuse and recycling systems. Zero-waste-to-landfill processes will capture materials and production scrap at an on-site materials collection centre to sort and route materials for recycling or processing either at the plant or at off-site facilities once the plant is operational.
"We thank Ford and SK Innovation for their investment in Team Kentucky," said Governor of Kentucky, Andy Beshear. "This is the single largest investment in the history of our state and this project solidifies our leadership role in the future of the automotive manufacturing industry. It will transform our economy, creating a better Kentucky, with more opportunities, for our families for generations. Our economy is on fire; or maybe it's electric. Our time is now. Our future is now."
Comments »