29th October 2021
World's first practical hoverbike
Japanese company ALI Technologies has unveiled a new hoverbike – the XTurismo Limited Edition.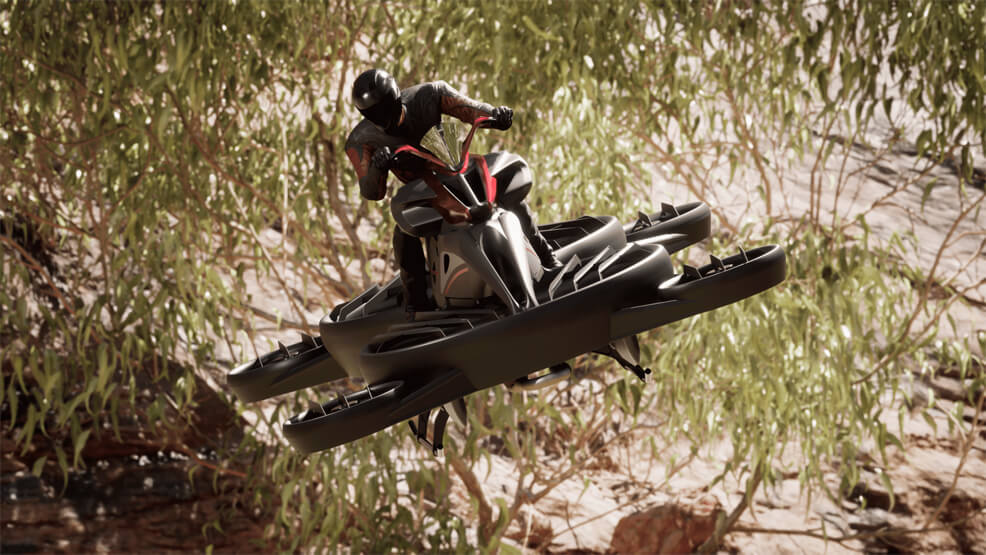 The XTurismo hoverbike has been in development since 2017. Its creators, ALI Technologies, have received backing from electronics giant Mitsubishi and the Japanese footballer Keisuke Honda. Earlier this month, it went on display at the Daikanyama Tsutaya store in Tokyo. On Wednesday this week, the bike officially went on sale for ¥77 million ($680,000).
With a conventional engine and four battery-powered motors, the vehicle can fly for 40 minutes on a single charge, at speeds of up to 100 km/h (62 mph). It has a curb weight of 300 kg (661 lb), an overall length of 3.7 m (12' 2"), width of 2.4 m (7' 10"), and height of 1.5 m (4' 11").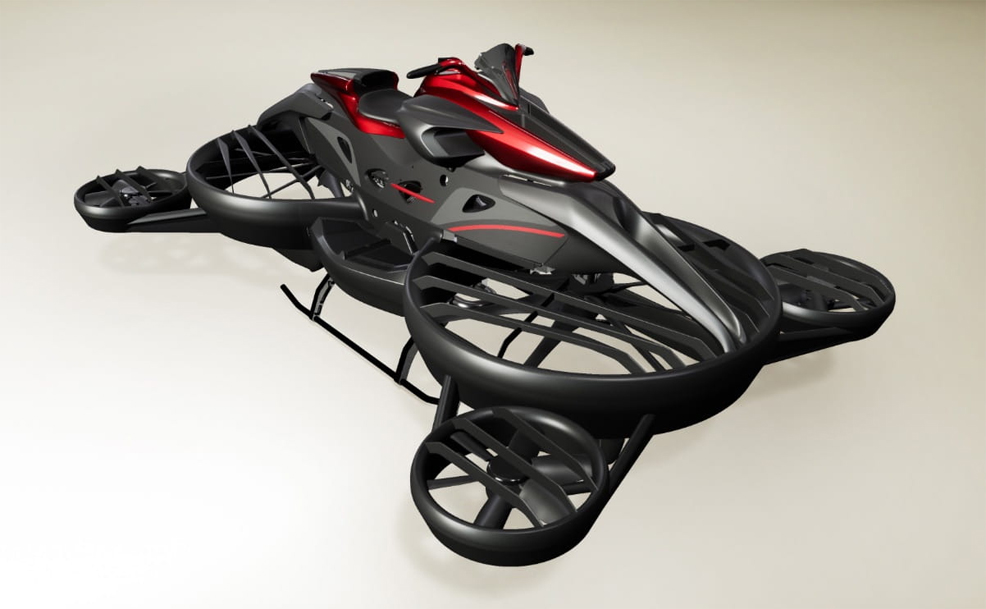 The company is aiming to manufacture 200 single-rider hoverbikes by mid-2022. While current laws prohibit them from flying over Japan's busy roads, it is hoped that the vehicles could be used in many rural and remote places; perhaps even deployed by rescue teams to reach inaccessible areas.
ALI Technologies have described their hoverbike as "the next generation of mobility, enabling free movement in 3-dimensional space." Its sleek and stylish form is based on "the desire to bring new sensations and experiences to mankind, a high-performance machine that runs through the sky."
For now, those experiences will be limited to wealthy and niche customers, given the price tag. However, the flying automotive industry is undergoing rapid improvements in cost and technology. According to Morgan Stanley, the "urban air mobility" market could be worth as much as $1.5tn by 2040 – a 200-fold expansion compared to today. Perhaps by then, these flying bikes will be a relatively common sight.
Comments »