22nd December 2021
Cultivated seafood company announces first U.S. retail partners
Wildtype, a startup creating sushi-grade cultivated salmon, has announced distribution agreements with SNOWFOX and Pokéworks.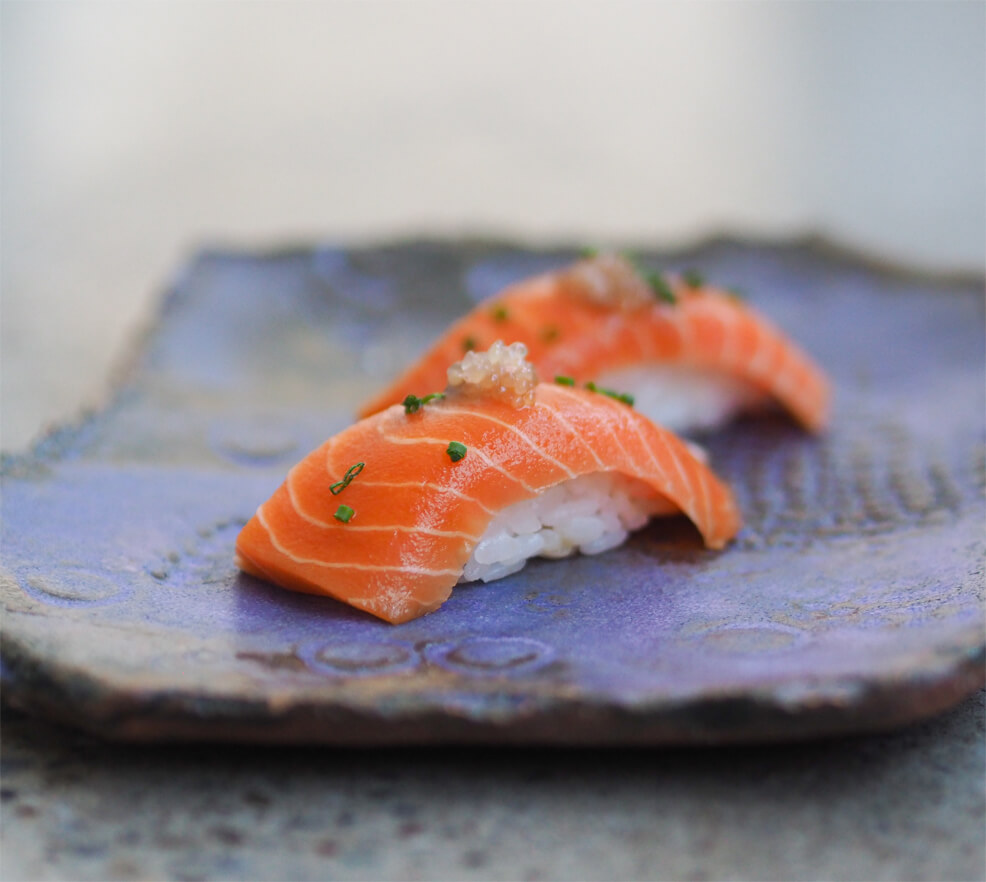 Sushi-grade, cell-cultivated salmon. Credit: Wildtype
SNOWFOX operates sushi bars at 1,230 grocery locations across the U.S., while Pokéworks operates 65 fast casual restaurants, with plans to grow to more than 100 stores by 2023. These first-of-their-kind retail and restaurant partnerships pave the way for consumers to experience Wildtype's cultivated salmon once the company's manufacturing capabilities are scaled up.
"Our agreements with Pokéworks and SNOWFOX will help introduce Wildtype's cultivated salmon to people looking for healthy seafood options that are actually sustainable," said Justin Kolbeck, co-founder and CEO of Wildtype.
"This is a significant milestone as we move closer to bringing our cultivated salmon to restaurants, grocery stores, and eventually kitchen tables across the U.S.," said Aryé Elfenbein, Wildtype's co-founder and Chief Scientist.
Wildtype's cultivated seafood is grown in a brewery-like cellular agriculture system, without the need for fishing or fish farming. The company claims its artificial salmon is packed with omega-3 and omega-6 fats and has all the nutritional benefits of real, wild-caught fish – but without any microplastics, mercury, parasites, or other common toxins. Although a plant-based matrix is needed to give the cells the right structure and texture, DNA analysis of the cells themselves has found no difference between artificial and real salmon. Chefs who took part in hundreds of tasting tests were "blown away by how good it was," according to Kolbeck.
A pilot plant (illustrated below) is currently producing about 50,000 pounds (22,700 kg) of the fish per year. At maximum capacity, it will be able to grow nearly 200,000 pounds (90,700 kg) of lab-grown fish annually.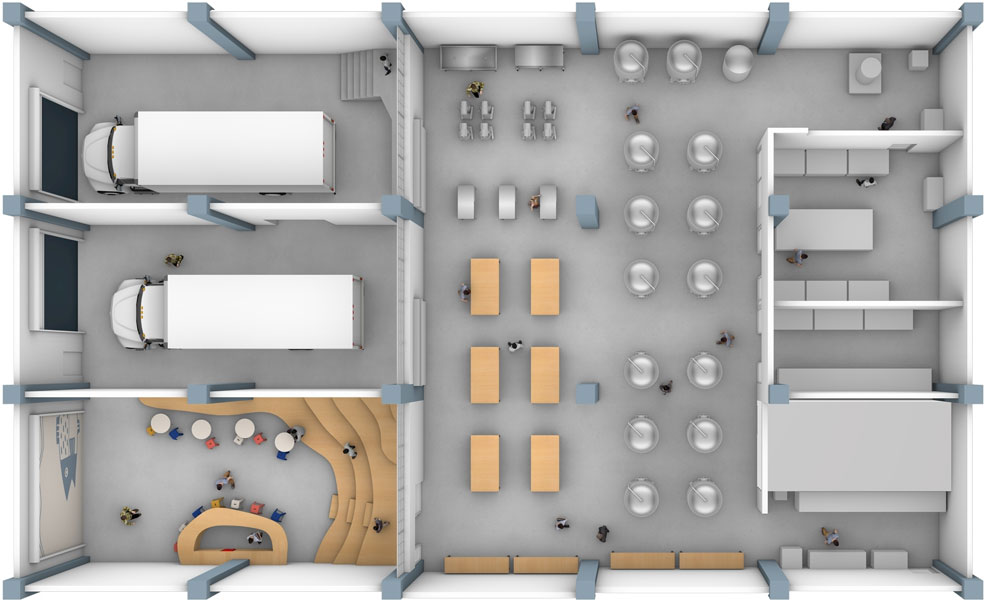 Wildtype's pilot facility, which opened in June this year.
Wildtype sought out mission-aligned brands to expand access to sustainable seafood products and is expecting high demand when its operations are scaled up. Open access journal Foods recently published a study showing that 8 in 10 people would consider cell-cultivated foods when available.
"We are proud to partner with Wildtype to help pioneer a new technology for sustainable seafood," said Mike Chen, the co-founder and president of Pokéworks. "With advances in cellular agriculture, we will be able to offer our guests premium salmon protein while lessening the impact on ocean populations."
"What Wildtype is doing has the potential to lead the food business toward a completely different value chain," said Stacy Kwon, SNOWFOX CEO. "SNOWFOX is proud to partner with Wildtype and support the company's scientific breakthrough."
Wildtype is now focused on scaling production and preparing for FDA approval and market launch. Its sushi-grade salmon will first be available in fine dining restaurants before restaurant chains and then grocery stores.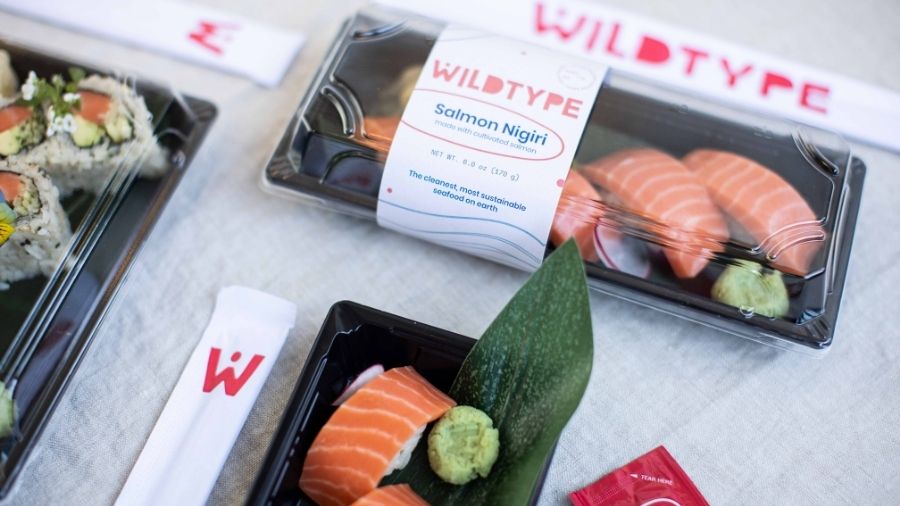 Credit: Wildtype
Comments »