16th June 2022
New drug for hair loss approved by FDA
The U.S. Food and Drug Administration (FDA) has approved baricitinib (trade name Olumiant), a drug that restores hair growth and can be used as a treatment for alopecia areata.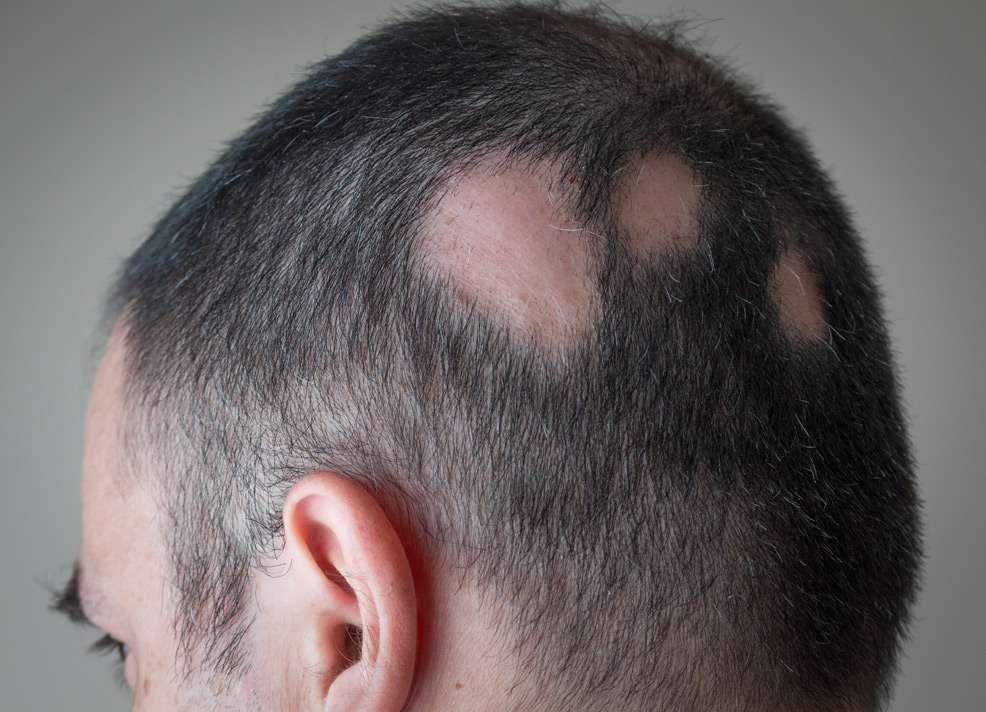 Eli Lilly, in partnership with biotech company Incyte, has successfully developed the first FDA-approved systemic therapy for alopecia areata. The new drug, Olumiant, is a once-daily pill, available as 4-mg, 2-mg and 1-mg tablets. The recommended dose is 2-mg/day, with an increase to 4-mg/day if treatment response is inadequate.
The FDA's approval is based on Lilly's two "BRAVE" trials – the largest ever Phase 3 clinical trial program for alopecia areata (AA) – which evaluated the efficacy and safety of Olumiant in 1,200 adults with severe AA (defined as ≥50% scalp hair loss). Across the studies at 36 weeks, 17-22% of patients taking 2-mg/day and 32-35% of patients taking 4-mg/day achieved 80% or more scalp hair coverage, compared to 3-5% taking a placebo. Additionally, 11-13% of patients taking 2-mg/day and 24-26% of patients taking 4-mg/day achieved 90% or more hair coverage, compared to 1-4% of patients taking placebo.
80%+ scalp hair coverage is a major improvement: at that point, the disease is no longer visible, said Lotus Mallbris, Vice President of Immunology Development at Eli Lilly.
"Many patients are pleased when they have above 50 to 60% of hair coverage," said Kristen Lo Sicco, MD, Associate Professor of Dermatology at the NYU Langone Medical Center in New York City.
Patients with substantial eyebrow and eyelash hair loss at baseline also experienced improvements in their eyebrow and eyelash coverage when taking 4-mg daily for 36 weeks.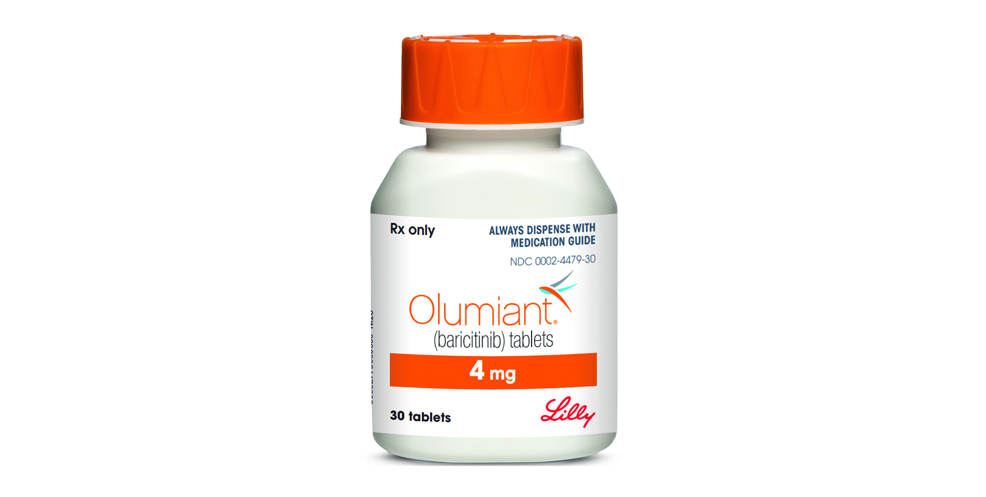 Alopecia areata, commonly referred to as just alopecia, is an autoimmune disorder in which the body attacks its own hair follicles. This causes hair to fall out, often in clumps, leaving a patchy baldness. The condition affects more than 300,000 people in the U.S. each year.
Olumiant is a Janus kinase (JAK) inhibitor, which blocks the activity of one or more of a specific family of enzymes, interfering with the pathway that leads to inflammation. The drug offers a systemic treatment, i.e. treats the entire body, rather than a specific location.
Few patients in the BRAVE trials discontinued treatment due to adverse events (average of 2.2% across both studies), with a majority of these being mild or moderate in severity. Olumiant is not recommended for use in combination with other JAK inhibitors, biologic disease-modifying antirheumatic drugs (DMARDs), or with potent immunosuppressants such as azathioprine and cyclosporine.
"Today marks a milestone with the first-ever FDA-approved systemic treatment for alopecia areata patients, who face significant challenges every day including limited public knowledge about the disease, a lack of treatment options and social stigma," said Nicole Friedland, President and CEO of the National Alopecia Areata Foundation (NAAF). "The approval of Olumiant can spark hope for many patients and encourage new treatment conversations with their doctors. The NAAF wants more choices for our patient community, and with approval of Olumiant there are now new treatment expectations being established in alopecia care."
"There is a significant unmet medical need for people with alopecia areata, given there has never been an FDA-approved systemic medicine. In fact, a study published in 2017 of 1,100 people with AA showed that nearly 80% were unsatisfied with their treatment options," said Patrik Jonsson, Senior Vice President and Chief Customer Officer at Eli Lilly. "Our mission is to make life better for people living with debilitating immune-mediated diseases. Olumiant's approval is a historic moment, and we're delighted about what it can mean for adults with severe alopecia areata."
---
• Follow us on Twitter
• Follow us on Facebook
• Subscribe to us on YouTube
Comments »