18th June 2022
Batteries 98% charged in under 10 minutes
Enovix, based in Fremont, California, is developing 3D silicon lithium-ion batteries with faster charging times and higher energy densities than the current generation of cells.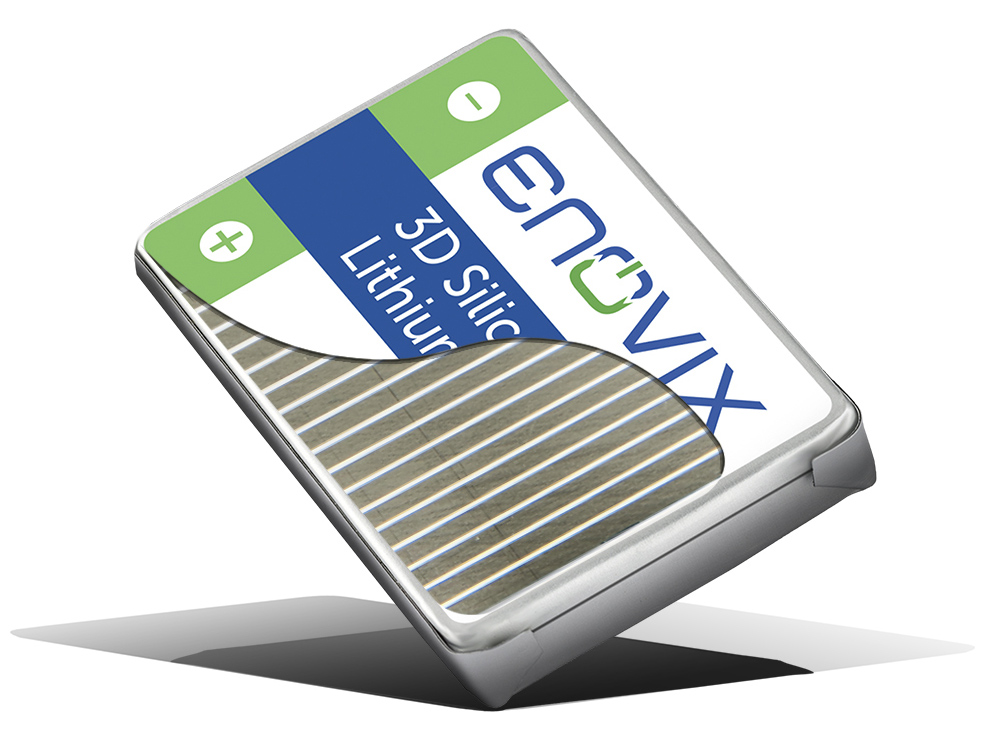 This week, Enovix Corporation announced the latest results from its 0.27 amp hour (Ah) electric vehicle (EV) test cells. These are now capable of charging from zero to 80% capacity in as little as 5.2 minutes and to 98% in under 10 minutes.
"Fast charge capability can accelerate mass adoption of EVs and we've been able to demonstrate a level of performance that meets and exceeds many OEM roadmaps," said Harrold Rust, Co-Founder, CEO and President of Enovix. "EV manufacturers are in pursuit of batteries that support longer range, while the public and private sectors work to increase EV driver access to fast chargers. We're proud to support these goals to help electrify the automotive industry and demonstrate our batteries are an exciting option to power long-range, fast-charging EVs."
Ashok Lahiri, Co-Founder and CTO, spoke at the recent Advanced Automotive Battery Conference in Mainz, Germany. His presentation, which provides an update on the company's EV program, can be found here.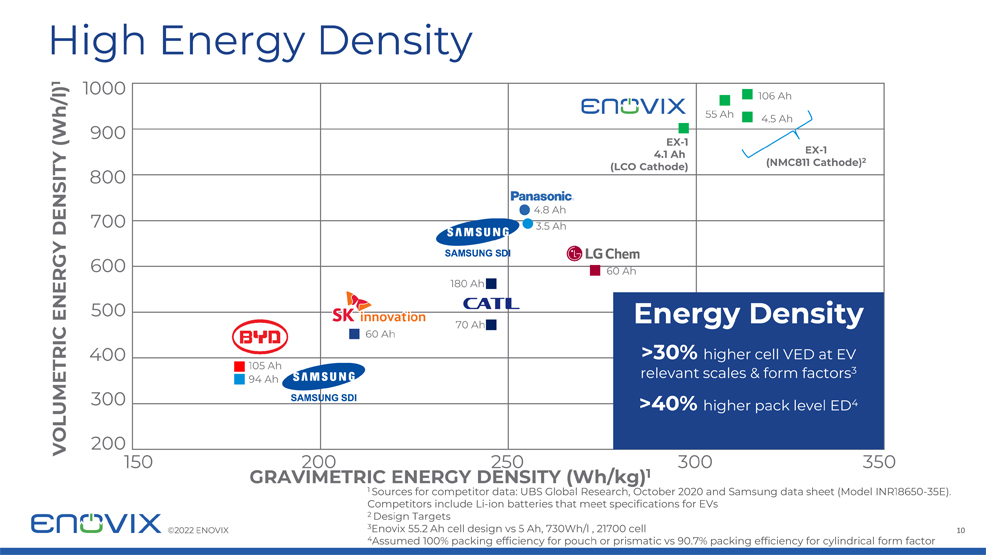 "Our unique architecture enables a battery that not only charges in less than 10 minutes, but also maintains high cycle life," said Mr. Lahiri. "We can improve battery performance today using the same chemistries – but more importantly, we can accelerate the industry's roadmap."
As part of its three-year Department of Energy grant program that is pairing a 100% active silicon anode with EV-class cathode materials, the company has also revealed that its cells exceed 1,000 cycles while retaining 93% of their capacity. Testing has also demonstrated that after six months at elevated temperatures, Enovix batteries had minimal capacity loss. This indicates a life cycle of greater than 10 years for Enovix batteries.
The company will initially be focused on smartwatches, before other consumer electronics devices such as smartphones, laptops, and AR/VR in 2023-2024 and then scaling up for the EV market from 2025 onwards. Enovix says that its technology, which took 15 years and $240 million to develop, provides a "step change increase in energy density" that is five years ahead of market expectations.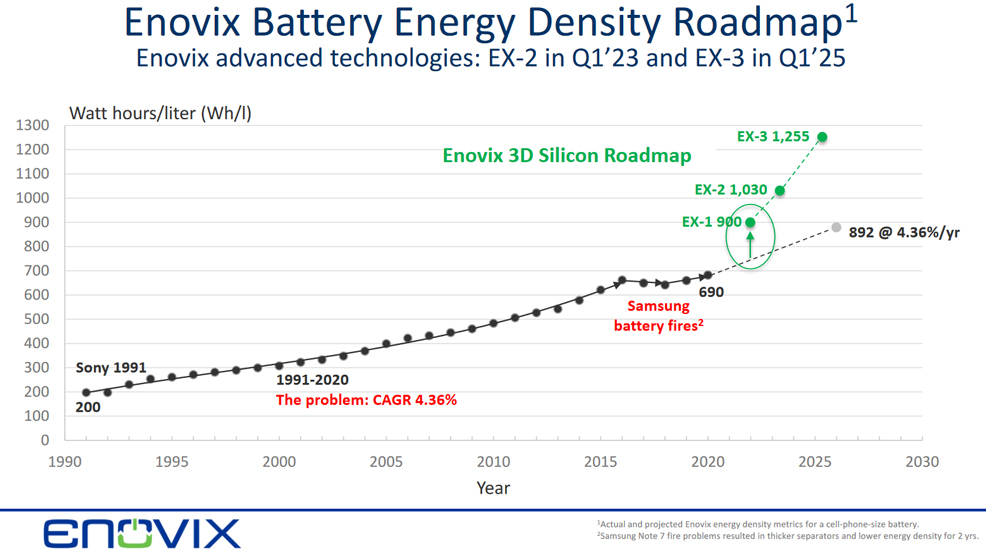 Last month, its share price jumped 36% as the company confirmed it has received an initial order for its smartwatch battery from "one of the top consumer electronics companies in the world."
"While many battery companies' technologies are still under development in the lab, we're proud to reach this milestone, which demonstrates our product and manufacturing readiness," said Cam Dales, GM and Chief Commercial Officer at Enovix. "We are thrilled to be working with one of the world's best-known consumer brands, as we take another step towards our vision of making a positive impact on people's lives through innovation in energy storage."
Comments »
---
If you enjoyed this article, please consider sharing it: