30th March 2022
INVERSION by Max Hay
Last year, we featured Max Hay in our gallery. Now he's back with another futuristic piece – "INVERSION".
This shows what looks like the curved interior of a space habitat. Perhaps a hollowed-out asteroid, or O'Neill cylinder in the distant future. As mentioned in his previous feature, a common theme of Max's work is the inclusion of human figures to enhance the sense of scale.
If you're impressed by this, be sure to check out the rest of his work on ArtStation. He can also be followed on Twitter and Instagram.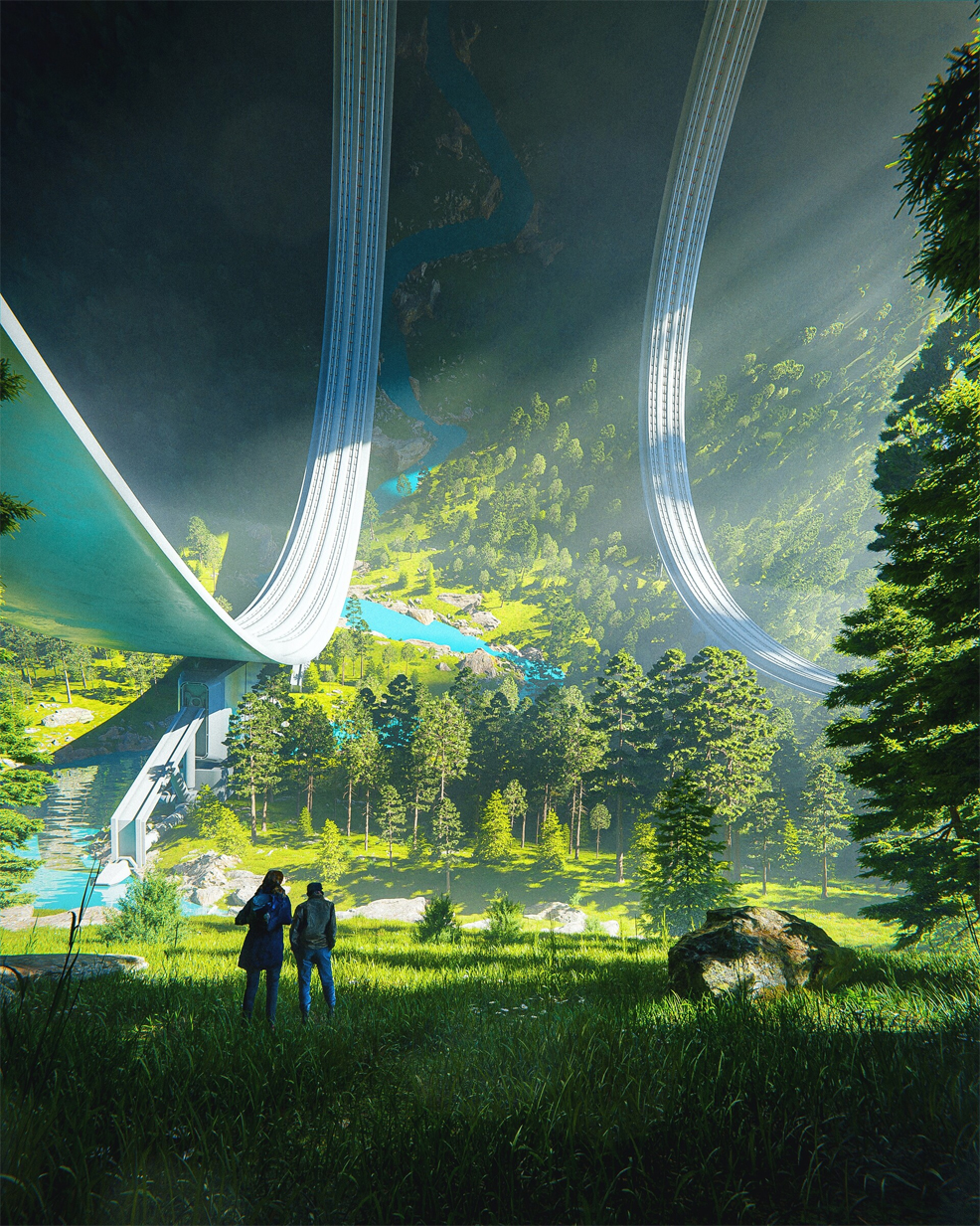 Comments »