2010
Haiti is struck by a devastating earthquake
On 12th January 2010, a 7.0-magnitude quake occurred in Haiti, devastating the nation's capital, Port-au-Prince. With a death toll of more than 230,000, it was one of the deadliest on record.* Many notable landmark buildings were damaged or destroyed, including the Presidential Palace, the National Assembly building, the Port-au-Prince Cathedral, and the main prison. Among those killed were Archbishop Joseph Serge Miot and the opposition leader, Micha Gaillard. The headquarters of the UN Stabilisation Mission in Haiti (MINUSTAH) collapsed, killing many including the Mission's Chief, Hédi Annabi.
Port-au-Prince's morgues were quickly overwhelmed, with many tens of thousands of bodies having to be buried in mass graves. As rescues tailed off, supplies, medical care and sanitation became priorities. Delays in aid distribution led to angry appeals from aid workers and survivors, with looting and sporadic violence observed.
On 22nd January the UN noted that the emergency phase of the relief operation was drawing to a close, and on the following day the Haitian government officially called off the search for survivors.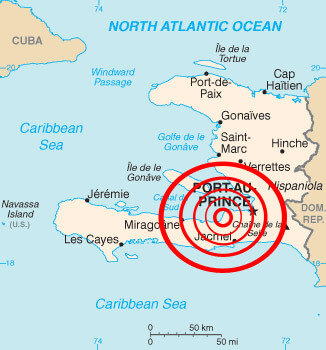 The longest solar eclipse of the 3rd millennium occurs
On 15th January 2010, a solar eclipse occurred in the Indian Ocean. It was the longest eclipse of this millennium, with a duration of 11 minutes, 8 seconds. It was first visible as a partial eclipse over Central Africa, before entering the Indian Ocean, where it reached greatest eclipse. It then passed over the Maldives, remaining at totality when passing over the capital city, Malé, at 12:20:20 UTC. The path continued over India and into Myanmar, finally ending after reaching China. The next eclipse of a longer duration will not occur until December 3034.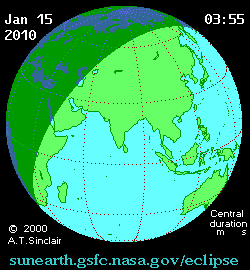 Credit: NASA
Apple debuts the iPad

The iPad is Apple's first tablet computer – a device category between a smartphone and laptop computer. Similar in functionality to a larger and more powerful iPhone or iPod touch, it runs a modified version of the same operating system (iPhone OS). Its included applications are also redesigned to take advantage of the larger screen with added functionality similar to their Mac OS X counterparts.
The iPad has a 9.7-inch (25 cm) LED backlit multi-touch display with a pixel resolution of 1024x768, 16 to 64 gigabytes (GB) of flash memory, a 1-gigahertz (GHz) Apple A4 processor, Bluetooth 2.1, and a dock connector to sync with iTunes and connect wired accessories.
The Constellation Program is essentially cancelled

President Obama's budget plan for 2011 included no future funding for the Constellation Program – NASA's space exploration plan after the retirement of the Shuttle. Despite numerous objections from senators and astronauts, including Neil Armstrong, Mr. Obama remained firm in his decision. The space program as a result shifted away from Moon exploration and towards new rocket technology. This more or less replaced the Constellation Program and would eventually be used in a human flight to Mars in the 2030s.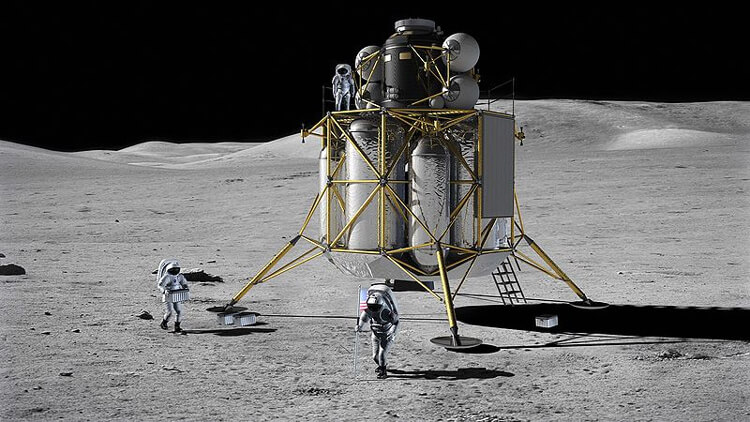 Credit: NASA
The worst marine environmental disaster in US history
On 20th April 2010, the Deepwater Horizon drilling platform exploded in the Gulf of Mexico, killing 11 workers and injuring 16 others. The rig was owned and operated by Transocean and was drilling for BP in the Macondo Prospect oil field, about 40 miles (60 km) southeast of the Louisiana coast. The explosion caused the Deepwater Horizon to burn and sink, and started a massive offshore oil spill. This became the second largest environmental disaster in American history – behind the Dust Bowl of the 1930s – and the worst marine accident on record.
On 15 July 2010, the leak was stopped by capping the gushing wellhead, after it had released some 4.9 million barrels (780,000 m³) of crude oil. An estimated 53,000 barrels per day (8,400 m³/d) were escaping from the well just before it was capped. The daily flow rate diminished over time, starting at 62,000 barrels per day (9,900 m³/d) and decreasing as the reservoir of hydrocarbons feeding the gusher was gradually depleted.
On 19 September 2010, the relief well process was successfully completed, and the federal government declared the well "effectively dead".
The spill caused extensive damage to marine and wildlife habitats and to the Gulf's fishing and tourism industries. In late November 2010, 4,200 square miles (11,000 km²) of the Gulf were re-closed to shrimping after tar balls were found in shrimpers' nets. The amount of Louisiana shoreline affected by oil grew from 287 miles (462 km) in July to 320 miles (510 km) in late November 2010.
In January 2011, an oil spill commissioner reported that tar balls continued to wash up, oil sheen trails were seen in the wake of fishing boats, wetland marsh grass remained fouled and dying, and crude oil lay offshore in deep water and in fine silts and sands onshore. A research team found oil on the bottom of the seafloor in late February 2011 that did not seem to be degrading.
Skimmer ships, floating containment booms, anchored barriers, sand-filled barricades along shorelines, and dispersants were used in an attempt to protect hundreds of miles of beaches, wetlands and estuaries from the spreading oil. Scientists also found immense underwater plumes of dissolved oil not visible at the surface, as well as an 80-square-mile (210 km²) "kill zone" surrounding the blown well.
The US Government named BP as the responsible party, and officials committed to holding the company accountable for all cleanup costs and other damage. After its own internal probe, BP admitted that it made mistakes which led to the Gulf of Mexico oil spill.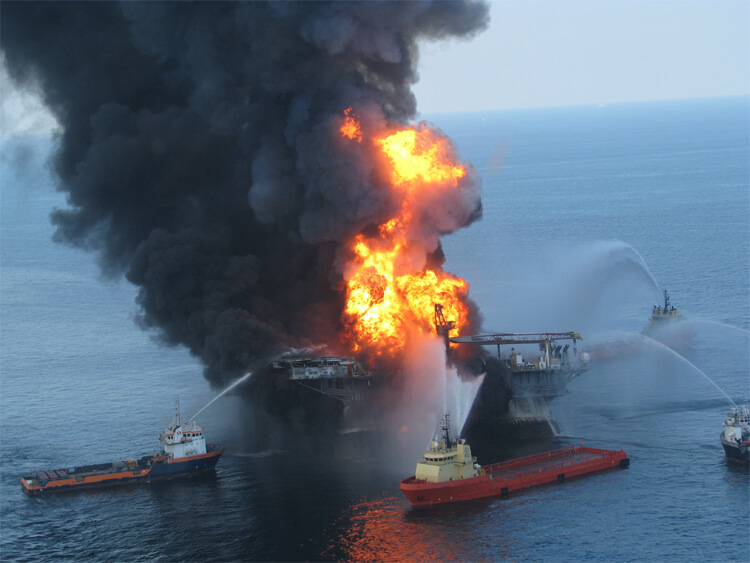 Scientists create synthetic life
In May 2010, a giant leap was achieved in biotechnology as a team of scientists led by DNA pioneer Dr Craig Venter successfully created the first artificial lifeform. Mycoplasma laboratorium was an entirely new species of bacterium, with man-made genetic code, originating on a computer and placed on a synthetic chromosome inside an empty cell. Using its new "software", the cell could generate proteins and produce new cells.
This breakthrough raises profound questions about the essence of life, with concerns about scientists "playing God". Instead of having a genetic relative that it evolved from, the parent of this cell is a computer. Some believe the technology may fall into the wrong hands and be used to make biological weapons.
However, the potential benefits of synthetic genomics will arguably outweigh the dangers. The ability to rewrite the software of life will revolutionise the field of biology, leading to radical new vaccines and medicines, clean water technology, advanced biofuels and much more.*
One-fifth of Pakistan is flooded
In July 2010, Pakistan experienced one of the worst floods in modern history, following heavy monsoon rains which affected the Indus River basin. At one point, approximately one-fifth of the country was underwater. According to Pakistani government data, the floods directly affected nearly 20 million people, mostly by destruction of property, livelihood and infrastructure. Although the death toll was relatively low (2,000 according to reports), damages from loss exceeded $43bn; almost one quarter of Pakistan's GDP. Over 60,000 troops were involved in relief operations.*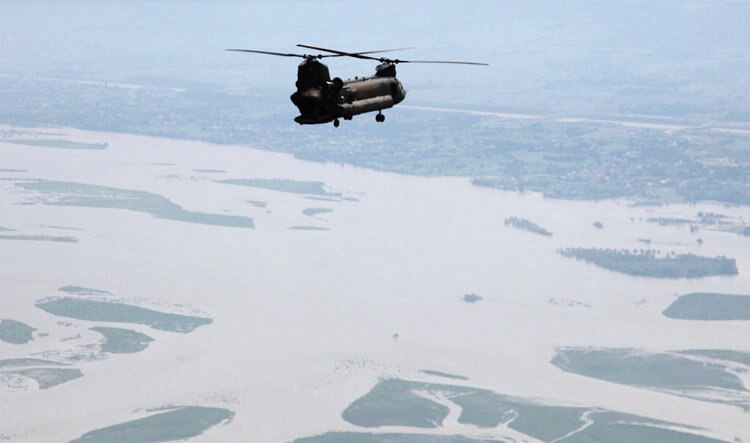 Solar power is plunging in cost

In many countries, the number of homes with solar power is growing exponentially, thanks to plummeting costs and new government incentives. This is particularly true in the USA, where the cost of a typical five-kilowatt rooftop system has dropped from $22,000 in 2007 to just $13,000 by the end of 2010. This technology is becoming affordable to the middle classes.*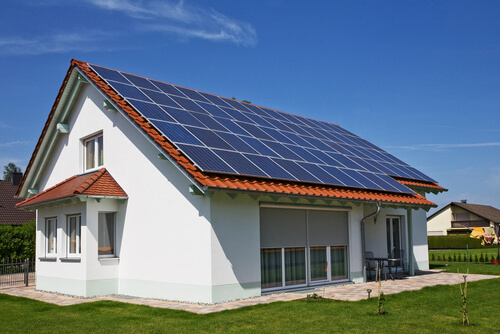 Credit: OxfordSquare
Augmented Reality (AR) is entering the mainstream

A growing number of cellphones, cameras and other digital devices now feature augmented reality. This technology displays 3D virtual elements on a real-world camera view. GPS units in combination with inertial references can map a user's precise location, then relay graphics from the web (or a web-based application such as Google Earth) and superimpose them on-screen.
This concept has already been used in military training (to display imaginary aircraft and vehicles for example), but is now spreading to mainstream uses like travel, outdoor pursuits, communication, gaming and entertainment. Other applications include architecture and interior design (to show virtual objects in a room, for example, or to view buildings before they are constructed).
In the coming years, this technology will be available in sunglasses and even contact lenses. The market for mobile AR services will hit $732m by 2014, with revenues derived from a combination of paid-for app downloads, subscription based services and advertising.
Macular degeneration is curable

Macular degeneration – the leading cause of blindness in people aged 65 and older – can now be treated with a miniature "telescope" implanted in the eye.* Consisting of two lenses within a small glass tube, this works like a telephoto zoom lens. It combines with the cornea to project a magnified image of whatever the wearer is looking at over a large part of the retina. Only the central portion of the sufferer's vision is damaged by the disease, so magnifying the image on the eye allows the retinal cells outside the macula to detect light, refocus it, and redirect the information to the brain.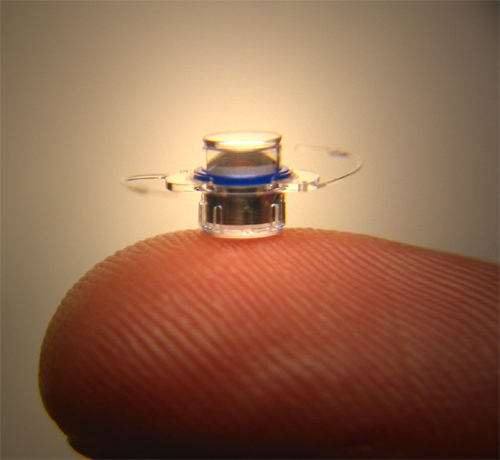 Credit: VisionCare
The first demonstration of solar-sail technology

IKAROS (Interplanetary Kite-craft Accelerated by Radiation Of the Sun) is a Japanese experimental spacecraft. Launched in 2010, it is the first spacecraft to successfully demonstrate solar-sail technology. When fully unfurled, its membrane has a diagonal span of 20m, but a thickness of just 0.0075mm. It is kept flat by a spinning motion. Tiny solar cells, dust counters and reflective steering devices are mounted as panels on the sail.
The craft will spend six months traveling to Venus, then begin a three year journey to the Sun. A second, far larger version of IKAROS will be launched later in the decade, with a 50m (160 ft) sail. This will travel to Jupiter and the Trojan asteroids.
The advantage of solar sail compared with conventional rocket technology is that it gets low acceleration constantly, because photons keep hitting the membrane as long as the solar sail is in space. Although this acceleration is very small, the speed of the solar sail increases day by day. Therefore, solar sails are suitable for extremely long flights, including missions to the very edge of the Solar System.
Also noteworthy is that the lack of propellant and ultra-lightweight structure greatly reduces both the manufacturing and launch costs.
Scientists trap antimatter

In late 2010, researchers at CERN trapped 38 antihydrogen atoms, holding them in place for one-sixth of a second. This was the first time in scientific history that humans had trapped antimatter. Although antihydrogen had been produced before, it was instantly destroyed when encountering normal matter.*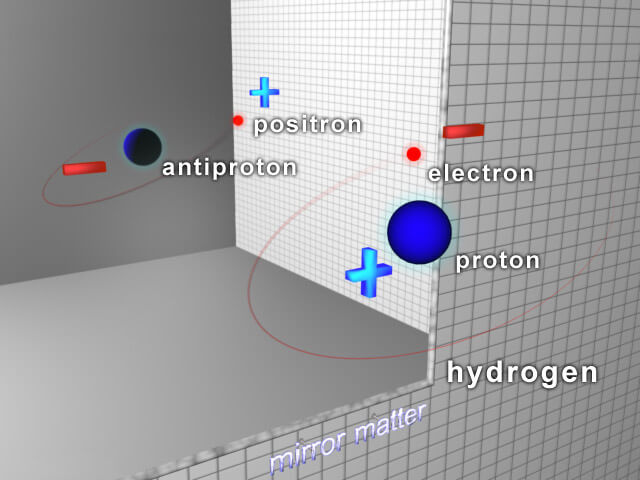 Speech-to-speech translation is common in mobile phones

Large-vocabulary, continuous, speaker-independent speech recognition is now widespread on cellphones. It has become a popular (and free) iPhone app, as well as being available on Symbian phones and on the Nexus One, using Google's voice translation server.
Major breakthrough in robotics

Robotic manipulation of non-rigid objects – where configuration is unknown beforehand – is now possible. A robot developed at the University of California is capable of analysing towels "on the fly", rather than being given a fixed set of movements. It can analyse different shapes, colours and materials using a pair of high-resolution cameras, then fold and arrange them into neat piles.*