Goal-line technology to go ahead
5th July 2012
The International Football Association Board (IFAB) convened at FIFA's HQ in Zurich today for a Special Meeting under the chairmanship of Joseph Blatter. Following a nine-month test process, the IFAB unanimously approved the use of goal-line technology (GLT).
This will first be used at the Club World Cup in Japan in December and will be introduced in the English Premier League midway through the 2012-13 season. If successful, it will feature at the 2013 Confederations Cup and later at the 2014 World Cup.
GoalRef and Hawk-Eye are the two systems that will be introduced:
GoalRef features magnetic strips in the ball and magnetic waves around the goal. Any change in the field on or behind the goal line determines the scoring of a goal. A computer then sends a message to the match officials' watch receivers in a fraction of a second.
Hawk-Eye is a British-designed, camera-based system already used in tennis, cricket and snooker. It uses high-speed cameras to triangulate and track the ball, calculating its location for each frame by identifying pixels corresponding to the ball through at least two cameras. The margin of error for the system is 3.6 millimetres. The software can track the ball and predict its flight path even if several cameras are being blocked and as long as 25 percent of it is visible.
The IFAB was keen to stress that technology will only be utilised for the goal line and for no other areas of the game. This approval is also subject to a final installation test at each stadium before the systems can be used in "real" football matches. FIFA will pay for the installations, at a cost of £161,000 ($250,000) per stadium.
Following numerous high-profile incidents at both domestic and international level, calls to introduce GLT have grown louder in recent seasons. But while advocates for GLT maintain that it would help to reduce refereeing errors during play, there are also criticisms from those who believe it would impact on the human element of the game - removing the enjoyment of debating mistakes.
What do you think? Leave us your comments below...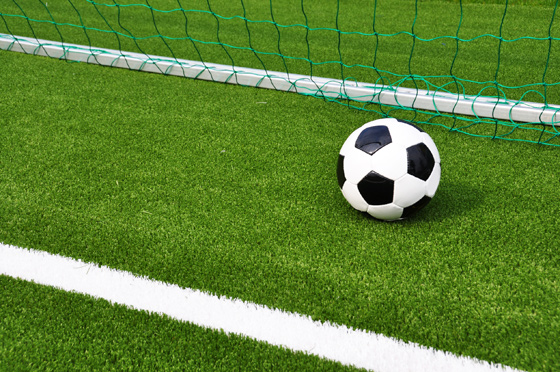 Comments »