Microsoft files patent for augmented reality glasses
24th November 2012
Microsoft is working on hi-tech, augmented reality "smart glasses", according to a newly-released document.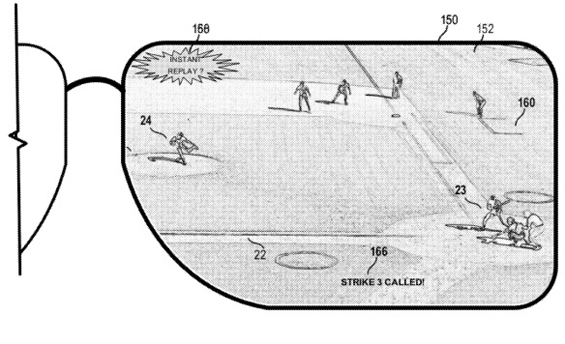 The patent – available online – is highly detailed and describes how the eyewear could overlay information in the user's field of vision. For example, bringing up statistics of players in a baseball game, computer-drawn lines on a football pitch to show distances and other information, details of characters in a play, or lyrics by a singer on stage.
If this product is ever developed, it could challenge Google's Project Glass, due for launch to the general public in 2014. Smaller firms – such as Vuzix, TTP and Explore Engage – are also working on similar devices.
Juniper Research reports that the market for smart glasses and other "wearable" tech could be worth £940m ($1.5bn) within the next two years. Nitin Bhas, a senior analyst: "We think smart glasses and other head-worn displays will be the next major form-factor for computing with adoption by consumers beginning around late-2014 to 2017 ... Wearable devices ranging from fitness accessories to heads-up displays will be more prevalent in the consumer market." The market will be dominated by North America and Western Europe, representing over 60% of global wearable device sales.
In the Microsoft patent, it is suggested that the device could be operated by a combination of wrist-worn computer, voice-commands and/or the user flicking their eyes to a certain spot. The glasses would be lightweight and could save processor power by doing most of their work on remote servers hosted in the Cloud. A wide range of sensors would be incorporated into the eyewear – including a microphone, video camera, gyroscope, eye gaze-trackers, infra-red detector and magnetometer as well as wi-fi and/or bluetooth connectivity.
One of the two inventors listed on the patent is Kathryn Stone Perez, executive producer on the Xbox team who developed the Kinect motion-sensing device; and John Tardiff who previously worked for Apple as an audio-video engineer.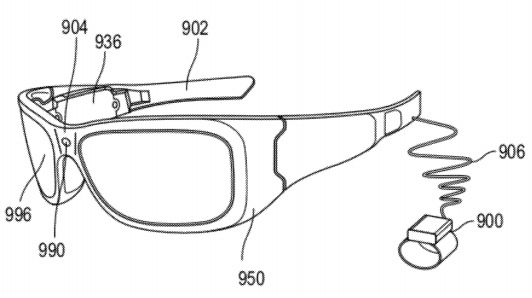 Comments »