9th March 2013
KLM to use biofuels for sustainable flights to New York
KLM, the flag carrier airline of the Netherlands, is to operate its first-ever series of biofuel-powered intercontinental flights.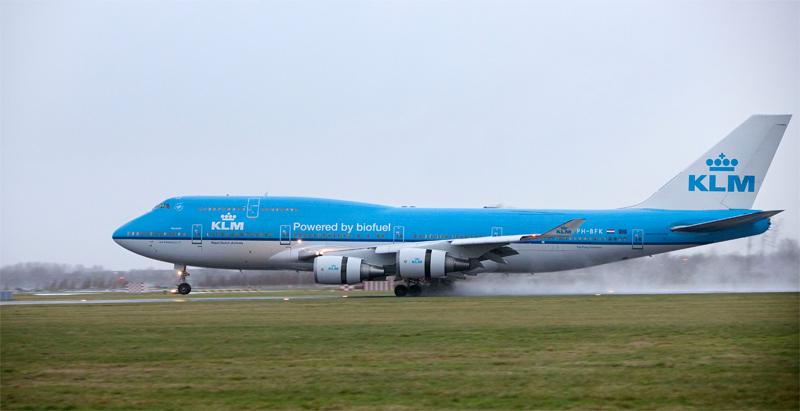 KLM has formed a partnership with Schiphol Group, Delta Air Lines and the Port Authority of New York and New Jersey, that will see weekly flights between John F. Kennedy Airport and Schiphol using sustainable biofuel. Flight KL642 is operated by a Boeing 777-200 every Thursday.
The fuel itself is obtained using cooking oil, recycled and refined in Louisiana. This is supplied by SkyNRG, a company which KLM founded in 2009 together with ARGOS (North Sea Petroleum) and Spring Associates. SkyNRG is now the world's market leader for sustainable kerosene, supplying over 15 carriers worldwide and the operating partner in KLM's BioFuel program.
Like all human activities involving combustion, most forms of aviation release carbon dioxide and other greenhouse gases into Earth's atmosphere, contributing to the acceleration of global warming and (in the case of CO2) ocean acidification. Rapid growth of air travel in recent years has produced a large increase in total pollution attributable to aviation. In the European Union, greenhouse gas emissions from aircraft soared by 87% between 1990 and 2006.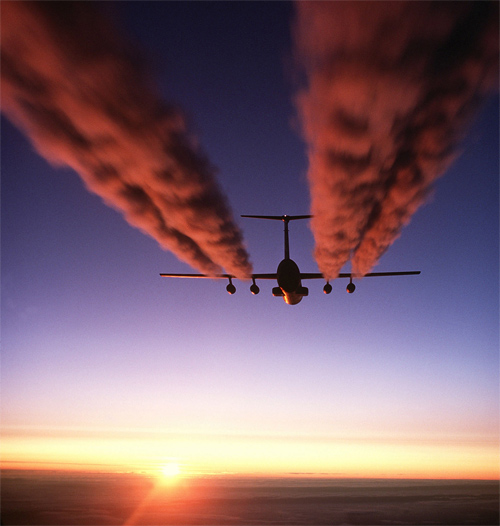 Biofuel is widely considered to be one of the primary means by which the industry can reduce its carbon footprint. After a multi-year technical review by aircraft makers, engine manufacturers and oil companies, biofuels were first approved for commercial use in July 2011. Since then, a number of airlines have begun experimenting with their use. KLM flew the world's first commercial biofuel flight – carrying 171 passengers from Amsterdam to Paris – and is now able to offer its first intercontinental service.
Camiel Eurlings, KLM managing director: "I am proud that KLM is once again demonstrating its leading role in developing sustainable biofuel. For eight years in a row, KLM, together with Air France, has been sector leader on the Dow Jones Sustainability Index. Alongside this biofuel series we are starting a study to further identify sustainability gains in fuel, weight and CO2 reduction throughout the entire flight process. We are striving to achieve the 'optimal flight' together with research institutes, suppliers, airports, and air traffic control. We are combining new and existing technology, processes, and efficiency initiatives to achieve this. Cooperation is a priority."
Scientists have expressed concerns about land-use changes in response to greater demand for crops needed in biofuels. The focus is now on second generation sustainable biofuels that do not compete with food. Another major issue is cost. Cooking oil-based fuel, like that used in KLM's new service, is currently $10/gallon, around three times more expensive than regular jet fuel. However, it is hoped this can be reduced in the future. The International Air Transport Association (IATA) believes that a 6% share of sustainable, 2nd generation biofuels is achievable by 2020.
In addition to its use of biofuels, KLM is aiding research by the Delft University of Technology to develop a new aircraft that is 50% more efficient and 50% quieter. This could be ready to fly by 2025.
Comments »