26th October 2013
By 2017, New York City aims to have replaced all of its street lights with LEDs
Mayor Bloomberg and Transportation Commissioner Sadik-Khan have announced that all 250,000 street lights in New York City will be replaced with energy-efficient LEDs by 2017 – reducing power consumption and maintenance costs, while also lowering carbon emissions.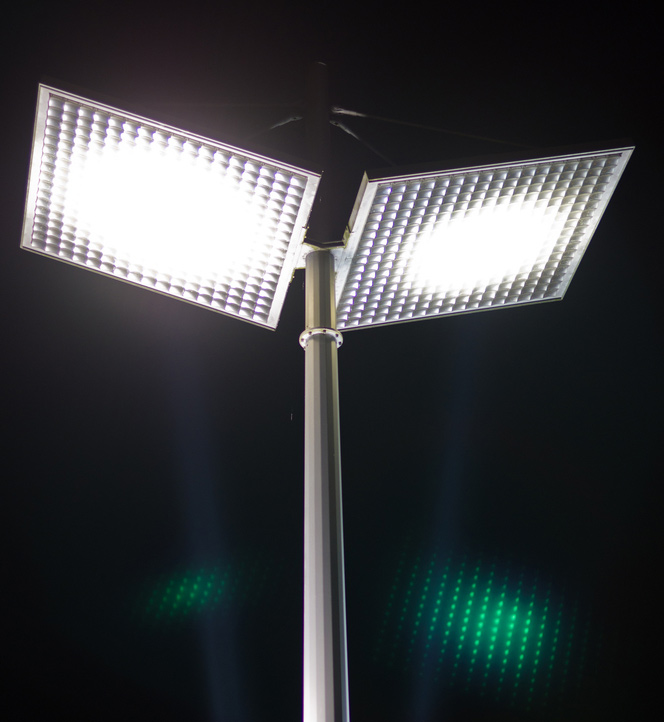 These plans will be the largest LED retrofit in the country, are expected to deliver at least $14 million in savings annually and will be another step towards the goal of reducing citywide greenhouse gas emissions by 30 percent by 2030.
Mayor Bloomberg: "With a quarter-million street lights in our City, upgrading to more energy efficient lights is a large and necessary feat. It will save taxpayers millions of dollars, move us closer to achieving our ambitious sustainability goals and help us to continue reducing City government's day-to-day costs and improving its operations."
"Using LEDs for street lighting is more than just a bright idea," said Commissioner Sadik-Khan. "It's a necessity for sustainable cities to operate more efficiently while also delivering clearer, better quality light for New Yorkers. From our parks to our bridges and to our streets and highways, these 250,000 lights will brighten New York City's streetscapes for generations to come."
In 2009, the Department of Transportation (DOT) partnered with the Climate Group, while the U.S. Department of Energy (DOE) conducted studies to collect data on the performance of LED fixtures, as part of a global study to quantify the benefits for cities with LED lights. The tests measured factors such as illumination, colour and energy consumption. Replacement trials in Central Park and on Manhattan's FDR Drive showed energy savings of up to 83%.
These LEDs have also been found to minimise light pollution, improve public safety and make outdoor areas feel more welcoming at night. The bulbs can last up to 20 years before needing replacement, compared to standard high-pressure sodium lights currently on streets, which last for only six years. LEDs don't contain mercury or lead, and therefore won't release toxic gases if damaged. Yet another benefit is that LEDs are less attractive to nocturnal insects, which are instead drawn to ultraviolet, blue and green lights emitted by conventional light sources.
More importantly, lighting accounts for nearly 6% of CO2 emissions – about 1,900 million tons globally each year – equivalent to emissions from 70% of the world's passenger vehicles. A considerable dent in our carbon footprint would be achieved simply by switching to more energy efficient lamps.
This announcement comes as more and more cities have begun adopting LED lights. Last year, for example, Los Angeles completed its own massive project, retrofitting 141,000 street lights with LED bulbs. The LED lighting market is expected to grow rapidly from 2015 onwards – accounting for 64 percent of general lighting by 2020, with prices falling by 80%.
Comments »