25th June 2014
Realistic androids go on display in Japan
The National Museum of Emerging Science and Innovation has today opened a new permanent exhibition entitled, "Android: What is Human?" where visitors can meet the world's most advanced androids – robots which closely resemble humans.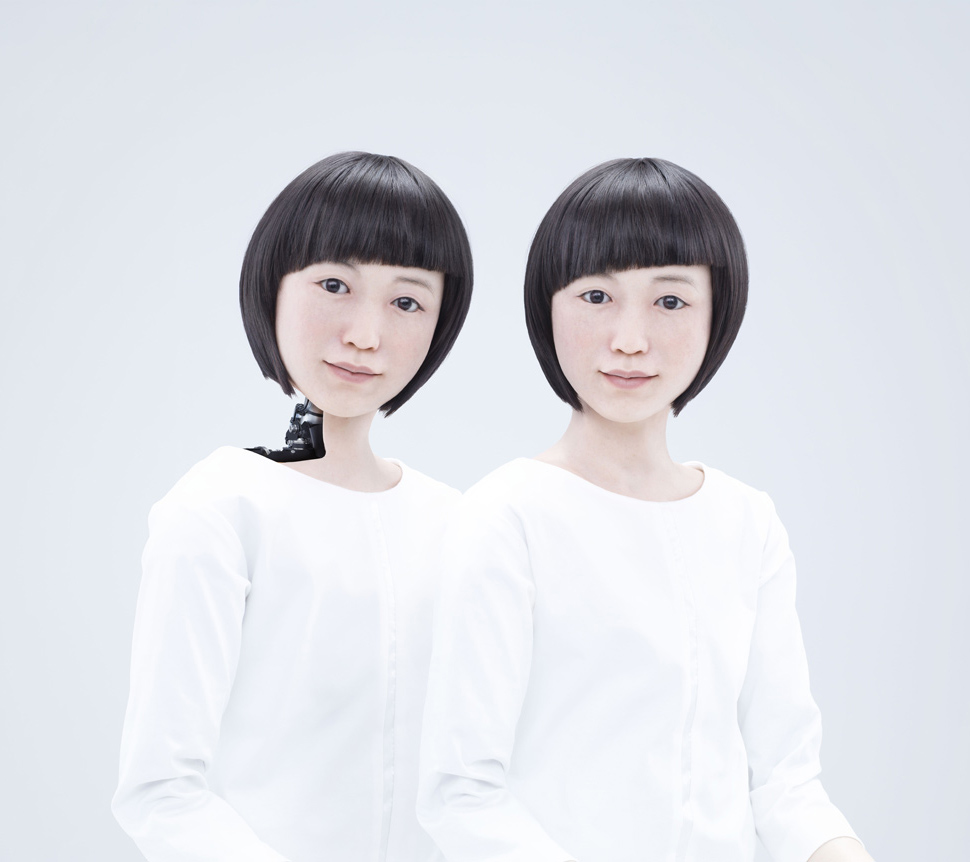 The National Museum of Emerging Science and Innovation, also known simply as the "Miraikan", is created by Japan's Science and Technology Agency. This new exhibition displays three android robots: the recently developed Kodomoroid and Otonaroid – a child android and an adult female android, respectively – and Telenoid, an android designed without individual human physical features. The exhibition is curated by Dr. Hiroshi Ishiguro, a leading android expert who has been studying the question, "What is human?"
Kodomoroid and Otonaroid will attempt to fill human roles as the world's first android announcer and as the Miraikan's android science communicator, respectively. The organisers of the exhibition claim it will be "a unique and rare event" – providing visitors with the opportunity to communicate with and operate these advanced robots, while shedding light on the attributes of humans in contrast with those of androids.
With soft skin made from special silicon and smooth motion possible by artificial muscle, android robots are becoming increasingly similar to real humans. If an android robot gains the ability to talk and live identically to a human, you may not be able to distinguish between androids and humans. If this comes to pass, what would the word human mean? What is human? This question has been subject to debate since ancient times, and efforts to find an answer are still being made in all fields, including the humanities, social sciences, and art. Building an android can be described as a process of understanding what makes a human look like a human, as Ishiguro explains:
| | | | | | | |
| --- | --- | --- | --- | --- | --- | --- |
| | | | | | | |
| | | | | | | |
| | Kodomoroid is a teleoperated android resembling a child. It is a news announcer with potential exceeding that of its human equivalent. It can recite news reports gathered from around the world 24 hours a day, every day, in a variety of voices and languages. In a studio on the museum's third floor, you can watch her deliver news about global issues and weather reports. | | Otonaroid is a teleoperated android robot resembling an adult female. She has been hired by the Miraikan as a robot science communicator. At the exhibition, you can talk with her in face-to-face conversations and also operate her movements. | | Telenoid is a teleoperated android robot with a minimal design, created as an attempt to embody the minimum physical requirements for human-like communication. At the exhibition, you can talk with it and also operate it. | |
Comments »