25th June 2014
Hottest May on record
Globally, May 2014 was the hottest May on record, according to data from the National Oceanic and Atmospheric Administration (NOAA).
The combined average temperature over land and oceans for May 2014 was the record highest, at 0.74°C (1.33°F) above the 20th century average of 14.8°C (58.6°F), according to NOAA. The global land surface was 1.13°C (2.03°F) above the 20th century average, the fourth highest for May on record, while the global sea surface was 0.59°C (1.06°F) above the 20th century average, the record highest for May and breaking the high temperature record last set in the El Niño year of 1998.
May 2014 was the 39th consecutive May that was warmer than average. This was also the 351st consecutive month where the global temperature was hotter than the 20th century average – meaning that if you're 29 years old, you have never experienced a colder-than-average month in your life.
It was particularly hot in Africa, Australia and parts of Europe. Meanwhile, over 37 percent of the contiguous U.S. was in drought, with dry conditions across the Southern Plains and the West helping to fuel a number of large wildfires.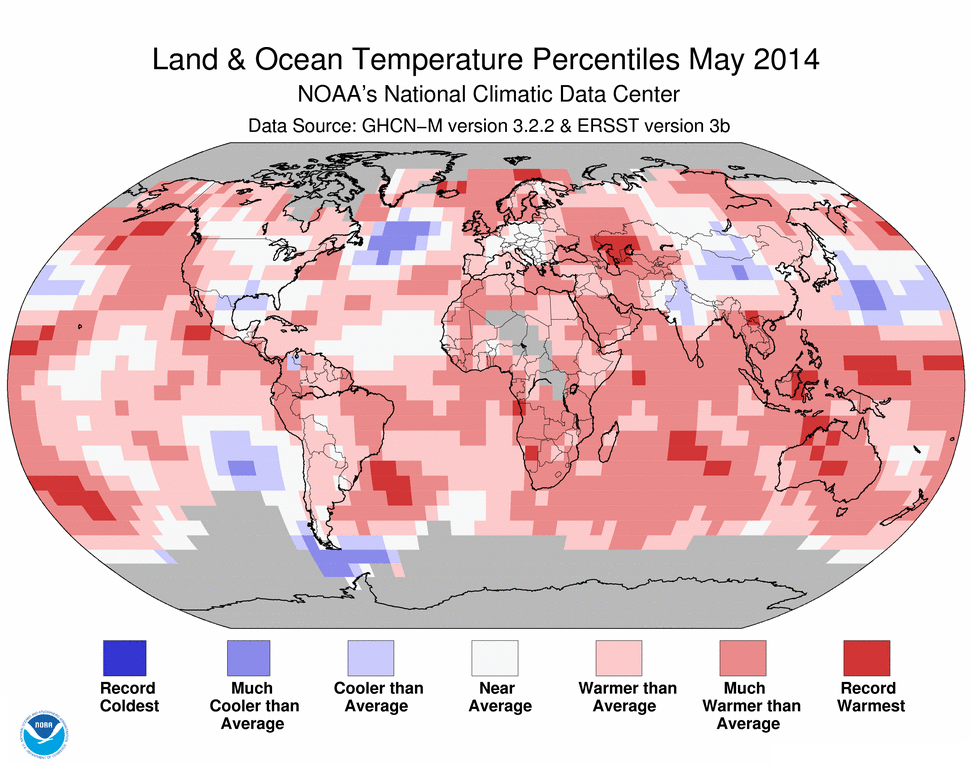 For the March–May spring period, the combined land and ocean average surface temperature was 0.74°C (1.33°F) above the 20th century average of 13.7°C (56.7°F), making it the second warmest such period on record, behind 2010. However, a different data set released by the Japan Meteorological Agency (JMA) on Monday shows that this spring was actually the warmest.
Study after study continues to show that natural variability alone cannot account for the extra heat in the climate system. If trends continue, parts of the U.S. may become uninhabitable in the future, according to a new report, Risky Business: The Economic Risks of Climate Change in the United States.
"As temperatures rise, toward the end of the century, less than an hour of activity outdoors in the shade could cause a moderately fit individual to suffer heat stroke," said climatologist Robert Kopp of Rutgers University, lead scientific author of the report. "That's something that doesn't exist anywhere in the world today."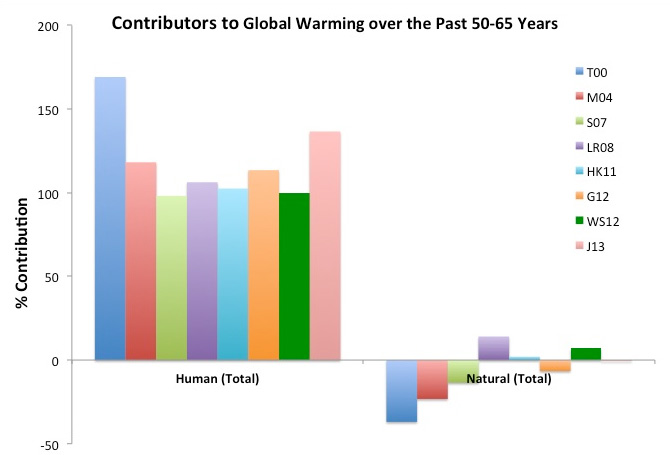 Comments »