30th June 2014
High-tech solar-powered benches coming to parks
Boston area parks will be piloting a 21st century bench upgrade through a partnership with MIT Media Lab spin-off firm, Changing Environments. "Soofa," as the bench is termed, is a solar-powered outdoor charging station that also collects and shares location-based data like air quality and noise level.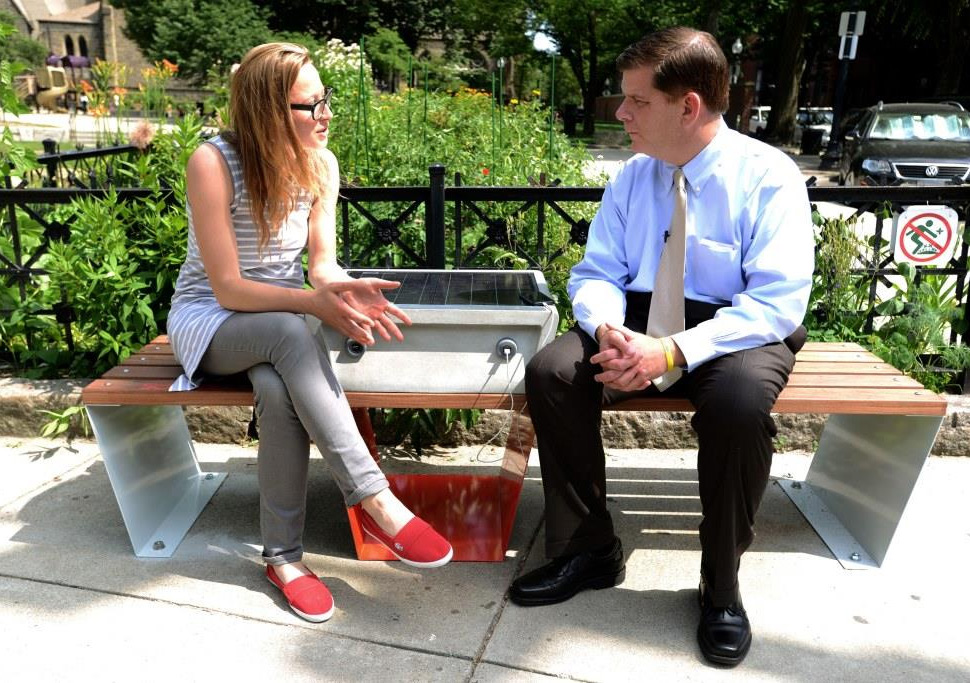 The high-tech benches will be deployed in green spaces over the next week, including in Titus Sparrow Park in the South End, the Boston Common, and the Rose Kennedy Greenway. The Soofa debuted last week at the White House Maker Faire in Washington, D.C., where select innovators and entrepreneurs gathered to encourage robust development of new American ideas.
"Your cell phone doesn't just make phone calls; why should our benches just be seats?" said Mayor Walsh. "We are fortunate to have talented entrepreneurs and makers in Boston thinking creatively about sustainability and the next generation of amenities for our residents."
The Soofa will provide more seating space and will be able to charge two phones at a time, building on the functionality of the first solar-powered seat by Changing Environments, which was successfully piloted in Boston in 2013.
"We're delighted to continue the Greenway's partnership with New Urban Mechanics and the MIT Media Lab," said Jesse Brackenbury, Executive Director of the Rose Kennedy Greenway Conservancy. "The Soofa will allow visitors and their phones to enjoy the sun on the Greenway."
The City of Boston is asking residents to recommend one additional City of Boston park to install the Soofa. Residents are encouraged to go online and recommend a location at bit.ly/bosbench or tweet the location to @newurbanmechs.
In addition, the designers at Changing Environments are asking Bostonians to submit ideas for names of the Soofas in each park through Twitter to @mysoofa or via the website, soofa.co. The winners will be invited to visit designers at the MIT Media Lab and see where it all started.
"Soofa is the first step into Smart Urban Furniture. The possibilities to update the city for the mobile generation are endless and long overdue," said Sandra Richter, Co-founder and CEO of the young startup. "So are more female-lead startups which is why we hope to be a roll-model for women all over the world to found cool companies like Nan Zhao, Jutta Friedrichs and I did."
Soofas are also being piloted at Babson College and at the Massachusetts Institute of Technology.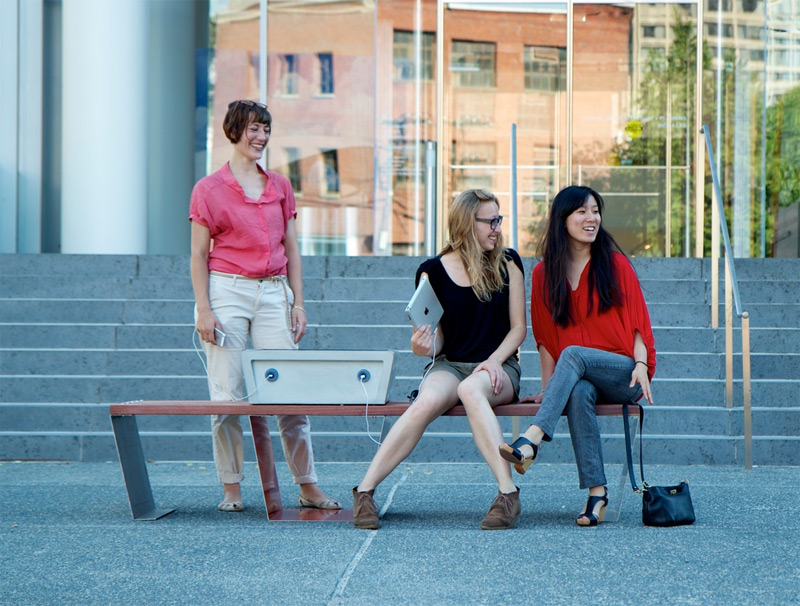 Credit: soofa.co
Comments »