2nd March 2015
"The Vive" – new VR headset being developed by HTC and Valve
Smartphone giant HTC, in partnership with gaming company Valve, has announced plans to bring mass-market virtual reality a step closer.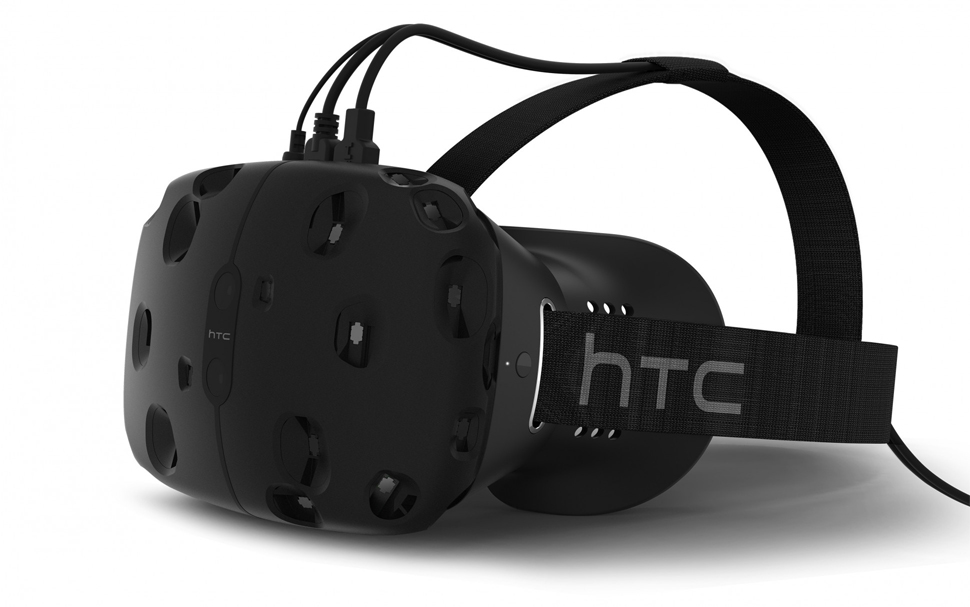 Through a strategic partnership with Valve, HTC hopes to transform the way in which consumers interact with technology and the world around them with the debut of HTC Vive. The Developer Edition will be launched this Spring, with a consumer edition available by the end of 2015. The Vive will combine Valve's Steam VR tracking and input technologies with HTC's design and engineering talent. If successful, it could set a new gold standard for an industry that has, until now, struggled to move beyond the concept stage.
Cher Wang, Chairwoman of HTC: "It's rare that a company has an opportunity to forever transform the ways in which people interact with the world and communicate with each other, but that is exactly what we plan to do with Valve."
"We achieved this once before with our development of smartphone technology," says Peter Chou, CEO of HTC. "And through our partnership with Valve, we'll now be doing this for a second time with VR technology of which consumers could only previously dream."
There are several competing VR headsets now being developed including the Oculus Rift, Samsung Gear VR and Sony's Project Morpheus. HTC claims its Vive product will offer "the most immersive experience of any VR package" – a Full Room Scale 360° Solution with tracked controllers, letting you get up, walk around and explore your virtual space, inspect objects from every angle and truly interact with your surroundings. Setting a new benchmark for performance and speed, Vive will feature 1200 x 1080 pixel resolution displays refreshing at 90 frames per second, "eliminating jitter" and achieving "photorealistic imagery." More than 70 sensors are built into the device including a gyrosensor, accelerometer, and laser position sensor that will track users' head movements as precisely as one-tenth of a degree.
"We believe that virtual reality will totally transform the way that we interact with the world," said Chou at a press event in Barcelona. "Virtual reality will become a mainstream technology for the rest of the world."
While gaming has been a major focus of virtual reality, there are many other applications for the Vive, according to HTC. Just some of the potential experiences include travel, attending real-time concerts, meeting friends, shopping, learning history, exploring the universe, or even reliving memories.
"Vive creates an exciting opportunity for all developers and content creators, to help us bring virtual reality into the mainstream with an end-to-end solution that completely redefines how we entertain ourselves, communicate with each other, learn and, eventually, how we become more productive," Cher Wang concluded. "HTC Vive is real, it's here and it'll be ready to go before the start of 2016."
Comments »