22nd May 2017
Farewell to Jacque Fresco (1916-2017)
The creator of the Venus Project has died aged 101.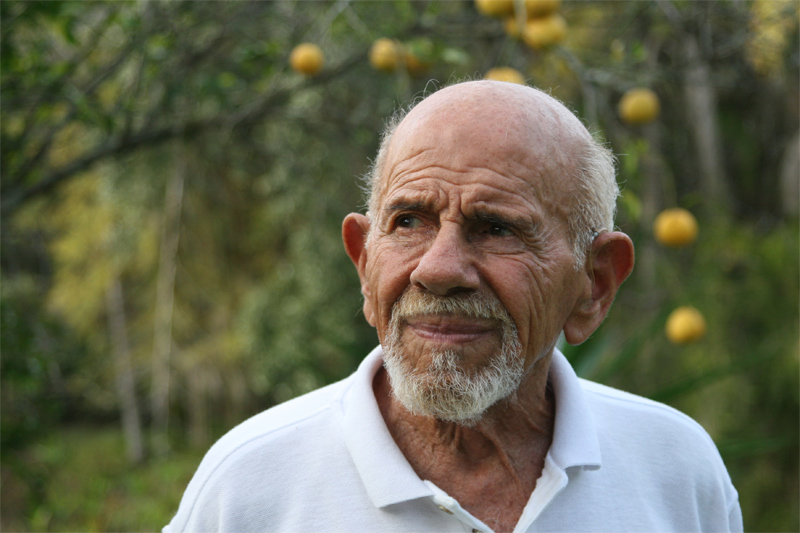 By Maj Borg, Minttu Mäntynen, Andrea Miconi [CC BY 1.0], via Wikimedia Commons
Jacque Fresco – American futurist, and founder of the Venus Project – has died aged 101. Fresco was known for his futuristic urban designs and sustainable architecture concepts, as well as his advocacy for a resource-based economy.
Fresco's domestic partner and administrative colleague, Roxanne Meadows, who assisted him from 1976 onwards, has released the following statement:
I have received so many letters over the years saying how much people have been inspired by Jacque Fresco. He helped them better understand what was going on in the world, but most of all they expressed that he has given them hope by presenting an alternative society we can work towards to overcome the disastrous conditions we face as a species. Therefore, it is very difficult to let you know that Jacque died peacefully on the morning of May 18, 2017 at 101 years of age. There were many close friends with him the last few days of his life. There will not be a funeral or ceremony held. His body was donated to science as he requested.

Jacque was diagnosed with Parkinson's Syndrome in recent years and this made his directorship and participation with The Venus Project more difficult. During this time I became a full-time caregiver while furthering the work we have done together for the last forty-one years. As the tour seminars became harder for Jacque, I predominately carried them and will continue to do so. As co-founder of The Venus Project, I will now devote more of my time and energy to carrying it forward as Jacque and I have always planned. Many others want to help bring this work into fruition and there is a very dedicated group of people who are doing just that.

The Venus Project will go on towards our aims and proposals and as Jacque and I always say, "If you want a better world you have to work towards it. If you do nothing, nothing will happen." As I see it, we are fortunate to have the lifetime of Jacque Fresco's work to provide a comprehensive direction to move towards; something our world is lacking and desperately needs. So, as always, we need your participation to make it happen. There is lots of work to do! Contact tvp@thevenusproject.com.

In Extensionality,
Roxanne Meadows
---
• Follow us on Twitter
• Follow us on Facebook
• Subscribe to us on YouTube
Comments »