1st December 2018
World's first 8K TV channel
NHK, Japan's national public broadcaster, is today launching the world's first 8K television channel, BS8K, with image dimensions of 7680×4320 – also known as 4320p.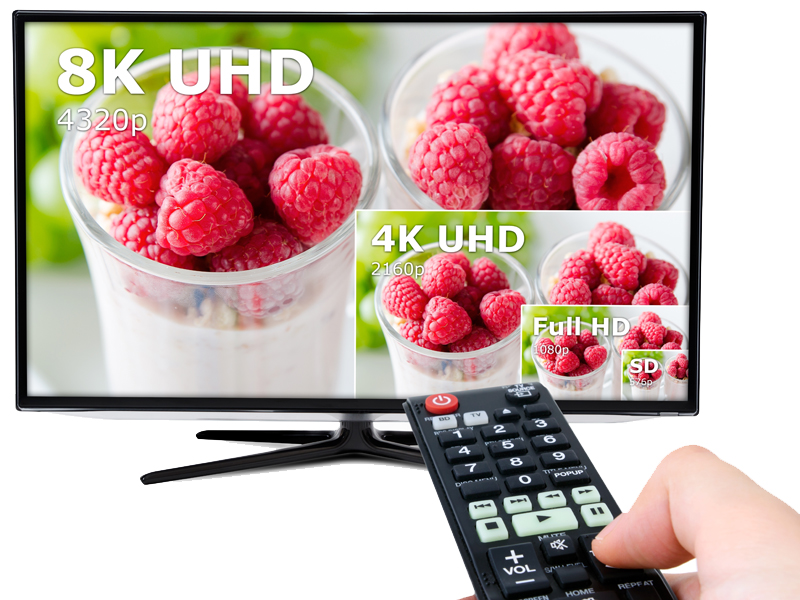 NHK has been researching and developing ultra-high definition 8K image systems since 1995, and BS8K is being marketed as "the flagship channel for enjoying the highest quality visual images, 22.2 channel audio, and most attractive content."
Ultra-high definition 8K pictures can offer 16 times the resolution of HD TV, along with 24 channels of audio for truly immersive surround sound experiences. Broadcasting for 12 hours daily, from 10:00 to 22:10, programs on BS8K will provide viewers with "a sense of full immersion in each scene, imparting the feeling of presence in the stadium or concert hall, or gazing directly upon the actual masterpieces at an art museum."
According to NHK, music programs will include concerts by three of the world's greatest orchestras, including the Vienna Philharmonic. Art broadcasts will feature masterpieces of the Louvre and the works of Katsushika Hokusai. Core content will also include dramas, nature and travel programs, and scenes of the Earth viewed from the International Space Station (ISS). Content will be further enhanced and facilities installed to target full-scale dissemination by the Tokyo Olympic and Paralympic year of 2020.
NHK has chosen to broadcast 2001: A Space Odyssey for today's official launch – scanned from the original 70mm negatives and remastered at 8K – so that viewers can enjoy a "masterpiece of film history".
"The many famous scenes become even more vivid, with the attention to detail of director Stanley Kubrick expressed in the exquisite images, creating the feeling of really being on a trip in space, allowing the film to be enjoyed for the first time at home," NHK said in a statement.
However, 8K-capable television sets are still prohibitively expensive for widespread adoption – in the region of 1 million yen (about $8,900, or £7,000) for a 75" Samsung model, for example – and viewers will also need an 8K-capable satellite receiver.
"The launch of the world's first 8K TV channel is great news, even if it is only in Japan. But realistically, mass market adoption is still a long, long way off," said Joe Cox, editor-in-chief of technology news site, What Hi-Fi, in an interview with BBC News.
---
• Follow us on Twitter
• Follow us on Facebook
• Subscribe to us on YouTube
Comments »