25th February 2019
World's first 1TB microSD card
At the Mobile World Congress (MWC) in Barcelona, Micron has today launched the Micron c200 1TB microSDXC UHS-I card – the world's highest-capacity microSD card, delivering one terabyte (1TB) of removable storage.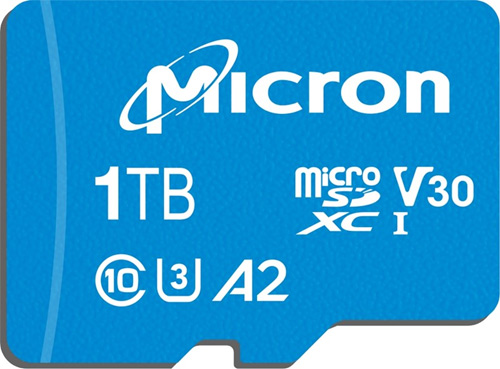 The c200 is the world's first microSD card on the market to feature advanced 96-layer 3D quad-level cell (QLC) NAND technology. This provides cost-effective storage for videos, pictures and games on mobile phones and other electronic devices – in this case, up to 40 hours of 4K HDR video, along with thousands of 40MP+ photos and mobile apps.
"Micron's technology leadership in 3D NAND with CMOS under the array and 96-layer QLC has been instrumental in developing and launching the world's first 1TB microSD card," said Aravind Ramamoorthy, senior director of NAND solutions for Micron's Embedded Business Unit. "The new c200 1TB microSD card gives consumers the freedom to capture, share, store and enjoy more content while supporting their mobile-centric lifestyles."
"The advent of 3D QLC NAND technology is expected to increase the adoption of high-capacity consumer storage," said Gregory Wong, president of Forward Insights. "Micron's 1TB microSD card is a milestone in the removable card storage market – it will accelerate the transition to higher-capacity storage in mobile and gaming devices."
The c200 delivers up to 100MB per second read and 95MB per second write performance speeds, meeting UHS-I Speed Class 3 and Video Speed Class 30 specifications. The card will be broadly available in Q2 2019.
This follows a similar milestone just a month ago, when Lexar revealed the first 1TB SD card. With Micron now achieving the same vast capacity in an even smaller form-factor, we are reminded once again of the astonishing progress in technology.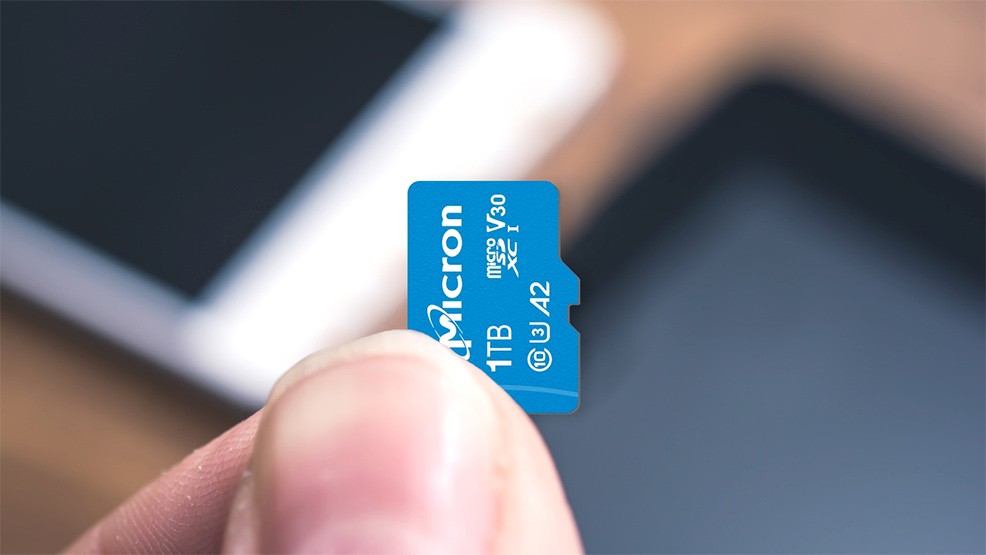 Comments »